Who doesn't love glitter? No one, that is who! (unless we are talking about the cleaning up aspect). That is why glitter pictures are so lovable and fun! They are great for senior pictures, party invitations and more! However, without the following tips, you might just find yourself disappointed with your pictures and, well, cleaning up a huge mess!
If you are more of a visual learner, check out my quick video tutorial on glitter photo shoots:
Step by Step Guide:
Follow these easy steps for your fun, glitter photo shoot.
What you need
Glitter (I know, duh!). Make sure you get thicker, or chunky glitter. If it is too fine it will now show up in the pictures
Camera
Light!- whether it is natural light or a light source (like a flash), you will need plenty of brightness!
Set Your Camera Settings
If you don't have your camera settings right, this picture may not turn out the way you hoped. Let's review the settings.
First, you need a FAST shutter speed.
This will allow you to capture the glitter particles and not movement blur. I used a shutter speed of 1/800s in my photo shoot. If you need assistance with shutter speed, check out my post explaining it!
Next, I used a wide aperture (low f stop), to get a little bit of the background blur. I set my aperture to f=3.5. If you need assistance with aperture, check out my post explaining it!
Next, set your camera release mode to continuous or "burst
mode.
The release mode is the setting in your camera that effects what happens when you press the button to take the picture. With most pictures, you most likely use single frame mode. This means that when you press the button to take the picture, it takes one picture. Depending on your camera, you can change it to a continuous release mode. This means that if you hold down the button, your camera will continue to take pictures. This is fantastic for action shots, such as glitter pictures. It allows you to worry less about timing the perfect moment when you should press the trigger!
Here is how I get to continuous release mode on my Nikon: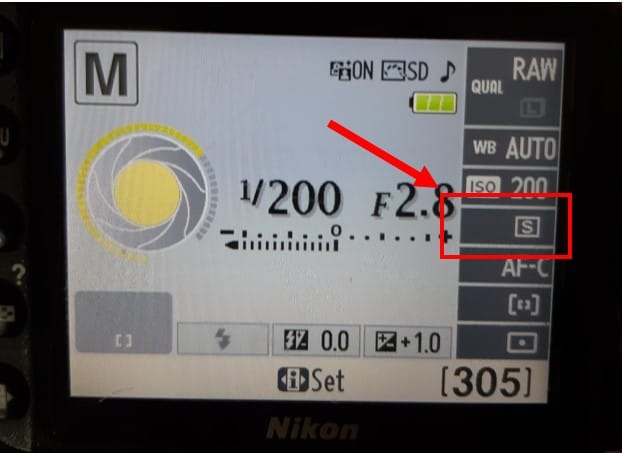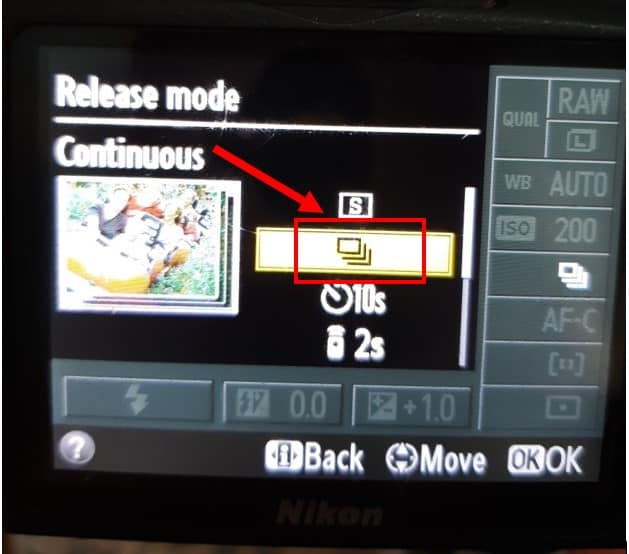 Lastly, you want a single point focal point setting. This will allow you to aim where you decide- for example on the subjects hands.
Lighting is Key for the Sparkle Factor
To get a fast shutter speed (see less movement blur), you will need a lot of light in your picture. You can take these pictures in day light, or you can use an external lighting source. I used my external flash to make sure I could provide a lot of light for my photos.
The light from a flash also helps to highlight some of the glitter! I use the external flash below for my pictures. Check out my "flash course"" of flashes to learn more about the best lighting options!
What next?
You are all set! Now, have the subject stand in front of you and fill their hands with glitter. Ask them to hold out their hands and gently blow. (not too hard or it will all blow back in their face!)
Be ready for a ton of laughs and a well-worth it mess to clean up after!
Is this something you will try? If you found this helpful, share it!
Print this guide for a free and easy reminder.
And sign up to our newsletter for access to all our freebies and video tutorials!