It's like a horror movie.
You see it. The perfect picture opportunity. Whether it's a client, your kids, or any subject. You reach into your camera bag [queue the suspenseful, eerie music]. You look around, and realize in horror that it is mid-day, the sun is out, and shade is not an option.
Before you let out a shrill, murderous scream, reassure yourself that you can still take spectacular photos in the sun.
Tips for Photographing in Harsh Sun
If you aren't careful, harsh sun light can be detrimental to your photos. It can create harsh shadows, unnatural expressions, and flat colors:
Follow these three quick and easy tips for photographing in mid-day sun.
1) Position your subject so that their back is towards the sun.
Have the subject look away from the sun, so that it not shining in their eyes.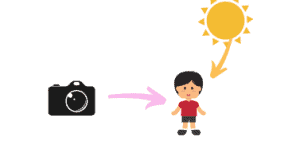 These two pictures (A and B) were taken at the same time; however, A was taken when the subject was facing the sun and B was taken when the subject was looking away from the sun (backlight).
2) Check your Camera Settings
In bright sun, it is best to have a high F-stop (aperture), sometimes even as high as 16 and/or a fast shutter speed. If you need some help understanding what that means, check out these easy to follow posts.
3) Select SPOT METERING on your camera
In spot metering, you are choosing the exact point on the frame where you want your camera to evaluate the lighting. This will ensure that your camera adjust to the lighting of your subject and not the bright sun behind them.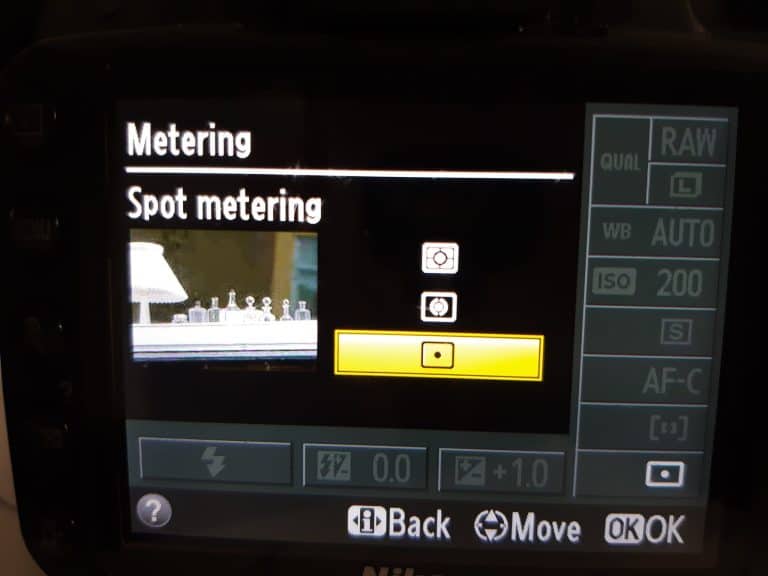 To learn more about metering, check out this beginner's guide to metering.
Final Thoughts
All is not lost when shade is inaccessible. You can still take gorgeous and creative pictures in full mid-day sun with these simple tips.
If you found this helpful, share it!