Within a one-hour period, I had two of my kids tell me that they hated me.
Ouch.
"Hate" isn't a word we often use, so it stung a little.
Not to mention, in both scenarios, that verbal assault was completely uncalled for. My 8 year old son threw out the H-bomb when I wanted him to change out of his pajamas, and my daughter dropped the "hate you" when I told her to turn off her video games.
Clearly, my kids were acting out.
When I think back about the last few months, this behavior was trending upwards. Also, when I talk to other parents, everyone seems to commiserate.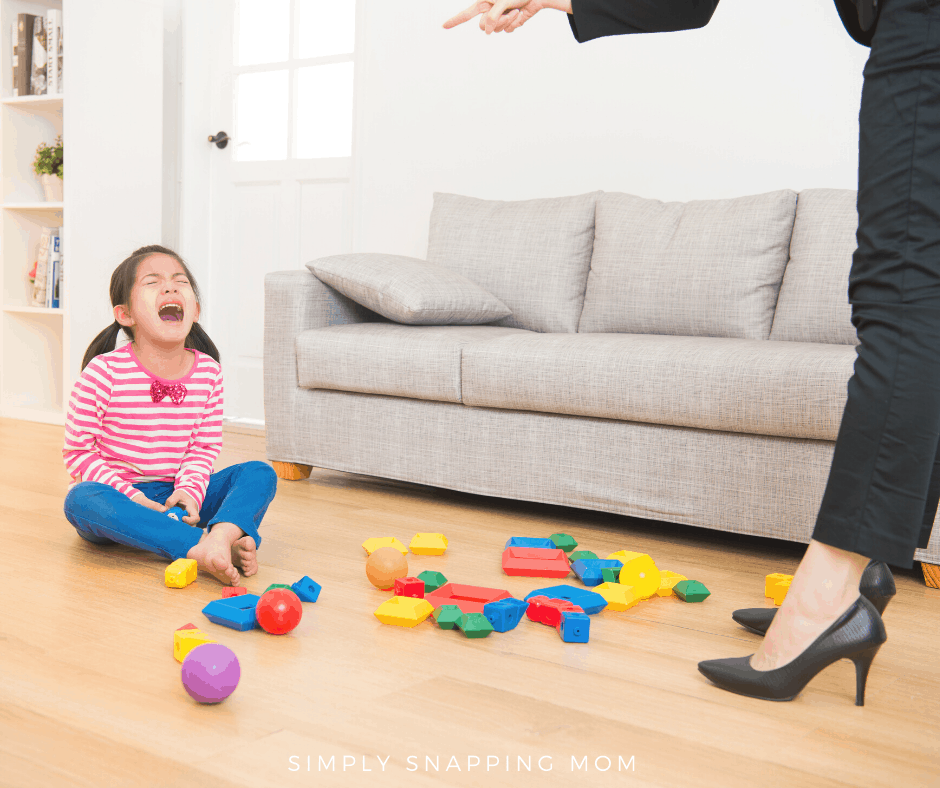 Of Course Our Kids are Acting Out
If you consult with the experts, you can see that our kids have a lot of reasons to act out.
If you look at the reasons why kids misbehave (according to the CDC, the Cleveland Clinic, and American Academy of Pediatrics), it should become clear why our children are acting out, as of recently. In fact, I'll go forward saying that this behavior should be absolutely expected.
Kids Act Out for Attention
If children don't get the positive attention they want, they will act out to get negative attention.
With recent events, parents have had to balance a lot more than they were used to. Many of us have taken on homeschooling our un-engaged children, while still completing our other responsibilities.
During quarantine, I have had to learn how to work my full-time job from home, with three demanding children practically biting at my ankles for attention.
Naturally, this unexpected increase in duties, that all parents are experiencing, comes with far less time for one-on-one bonding.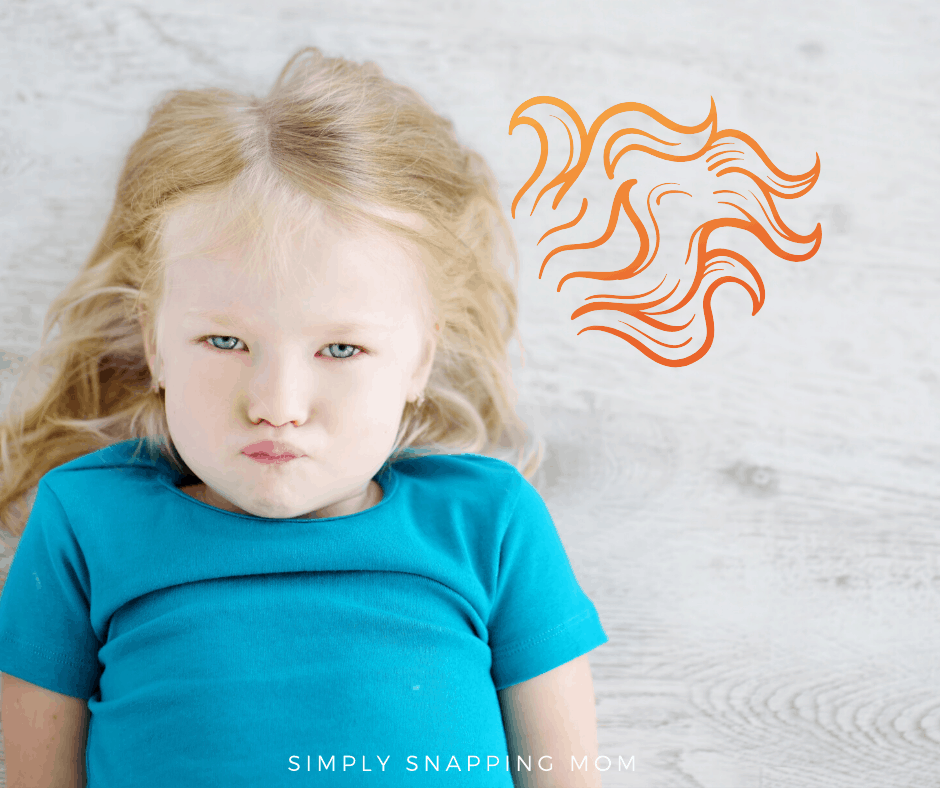 Kids Act Out When They Feel Powerless
Who doesn't feel powerless sometimes?
During this pandemic- between the stay-at-home orders, civil injustices, and riots, many of us feel like we have lost control of our own lives.
Children have been taken out of school, sports, daycare, and other regular activities. On top of that, they hear their parents mention things that terrify them (such as Murder Hornets) and even worse things that they may have a hard time comprehending (such as racism).
Even if they have a hard time talking about it, fear and routine disruption can cause children to feel totally powerless.
Kids Act Out When Their Self–esteem is Impacted
Parents have been on edge, and regular routines have been suddenly altered. These two factors alone can have a huge, negative impact on a child's self-esteem.
During quarantine, my children had to stop the sports they love and withdraw from their friends. If that wasn't challenging enough, now they are having new fears as we suddenly return back into the world.
Additionally, many children have had an increase in screen-time during these overwhelming times, which can have negative effects on sleep, activity level, and cognition. Read about those effects here, and how to minimize screen time usage.
Here is What You Can Do
Anytime your child acts out, you can focus on these 3 simple things to help support their mental health.
1) Check Your Temper
Make it a priority to check your own temper.
Responding to their negative behavior with anger will only potentiate more frustration.
Focus on positive discipline techniques, like using natural consequences, as described in this article. You can also try this simple 3 step method to manage meltdowns.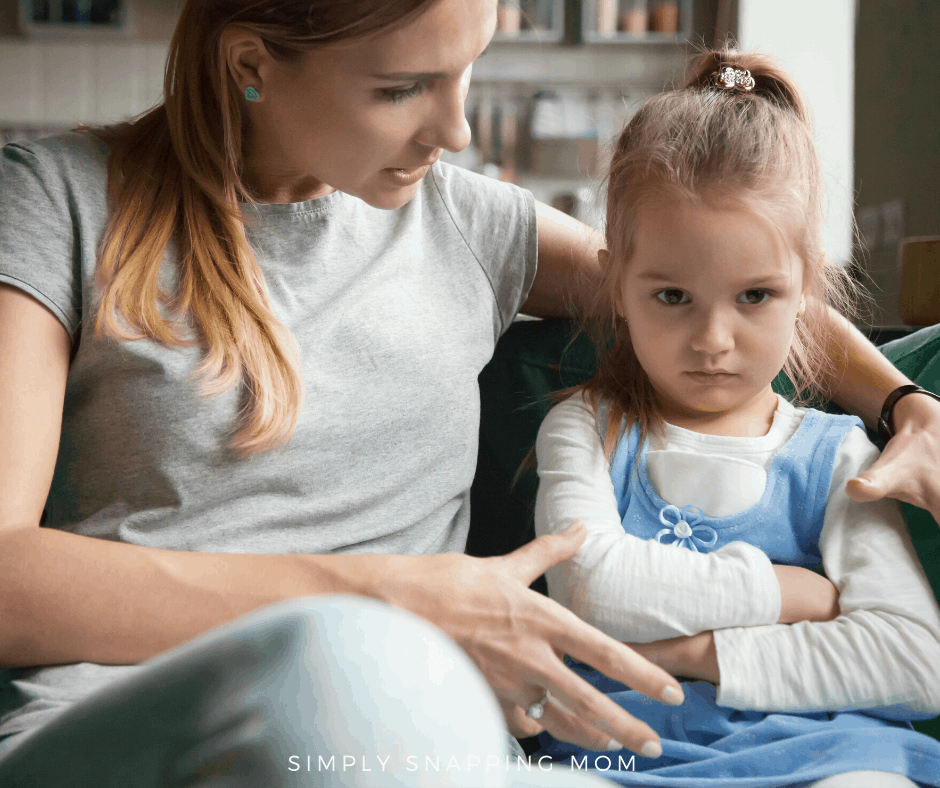 2) Develop and Maintain a New Routine
When faced with change, take it upon yourself to adjust by developing a new routine.
I have never been a very schedule-oriented mother. However, even the most simple routines can help your child feel stable and calm.
We may not have a set bedtime in my home, but my children can rely on us sitting down for dinner every evening. Even seemingly insignificant routines will help your child feel in control and secure.
3) Don't Take it Personally
Your child's tantrums and meltdowns are justified.
Expect your child to act out when routines drastically change, or scary things happen in the world.
Respond to your child's outbursts with love and communication.
Improve the lines of communication during difficult times by regularly asking open ended questions such as:
What questions do you have about what is going on?
How do you feel about these changes?
How can I help you feel better?
Remember that when children have a difficult time expressing their emotions, it typically results in frustration. Do not take this behavior personally.
Final Thoughts
It is important to remember that recent world events are the perfect storm for poor behavior.
If you are like me, you are parenting in survival mode. I've used Fortnite to babysit my kids while I am on conference calls. I've sworn while trying to learn second grade math.
There is a good chance that you, as a parent, have acted out on occasion when things gets stressful. Your child feels the exact same way.
Be your child's rock, and provide them a secure emotionally landing during these strange and unprecedented times.
If you found this helpful share it and follow us on Facebook for more up to date discussions on simple parenting.
Resources
Temper tantrums my.clevelandclinic.org/childrens-hospital/health-info/ages-stages/toddler/hic-temper-tantrums, Accessed June 8, 2020.
Children's mental health. cdc.gov/childrensmentalhealth/behavior.html, Accessed June 8, 2020.
Effective Discipline to Raise Healthy ChildrenRobert D. Sege, Benjamin S. Siegel, COUNCIL ON CHILD ABUSE AND NEGLECT, COMMITTEE ON PSYCHOSOCIAL ASPECTS OF CHILD AND FAMILY HEALTHPediatrics Dec 2018, 142 (6) e20183112;