If my 30 plus years on this blue planet taught me anything, it is this:
I do not want to raise children who are jerks.
There are many different types of jerks out there, including:
The "I am right and you are wrong" jerk, who thinks that their opinion is the end-all be-all.
The "if it doesn't benefit me, why would I do it" jerk, who will only do things if it pays off for them
The "if you aren't like me then you are strange'" jerk, who values diversity as much as they value a mosquito
The "I deserve all the credit" jerk, who only does things to bask in the glory
I feel like I could go on, and on, and on….
I've done a lot of research into how to really impact the growing minds of children, including the best ways to raise grateful kids, happy kids, and respectful kids– (You can click to read).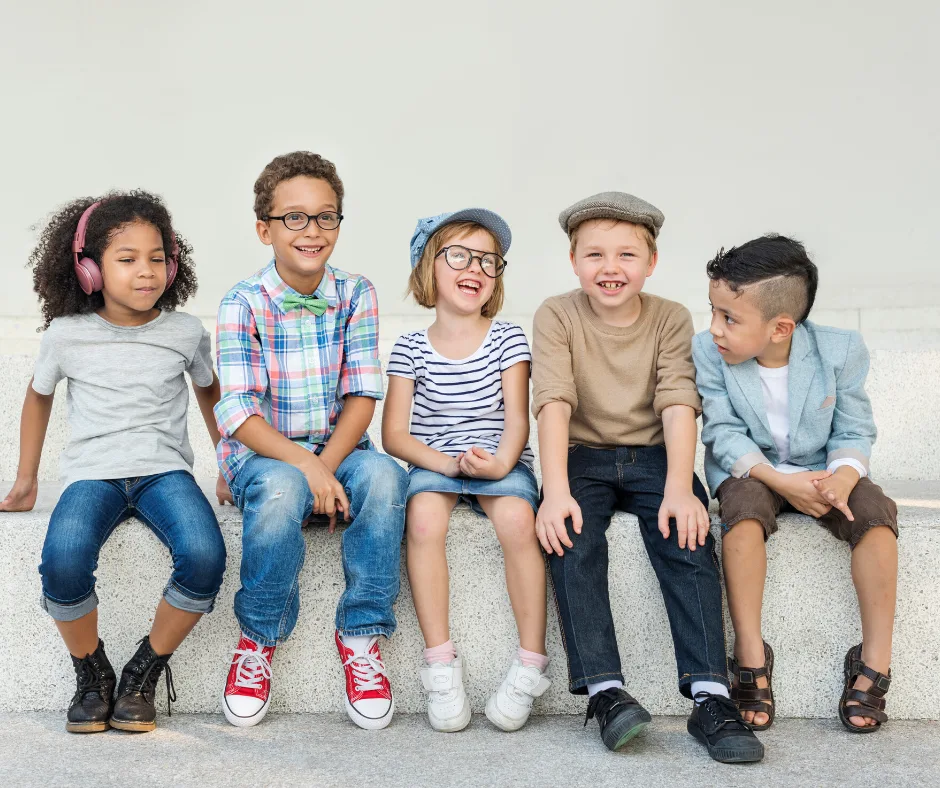 I've also learned that my kid ignore about 98% of the words that come out of my mouth. If I want to raise kids who are consientious, I had to figure out a more interactive way to get this into their minds.
As parents, we have the amazing and scary responsibility of developing our future world leaders. Even though I don't feel like I have much of a voice in this complex world, I have the power of change the future.
How, you may ask? By planting the seed of awareness and kindness in the minds of my children.
Kindness Calendar for Kids
A daily kindness calendar is the perfect way to get your kids actively thinking about how to be a better person.
They will get in the habit of thinking of others, respecting themselves, and considering the consequences of their actions.
Follow these days-of-the-week themed kindness tasks to plant the seed of kindness in their growing minds. Don't forget to print the chart at the end!
Anonymous Deed Monday
On Monday, encourage your kid to do something nice for someone, without telling them. Explain that they do not always need to be rewarded when they do kind things for others.
Depending on their age, they can:
Leave a kind letter for someone at their doorstep
Rake leaves or shovel snow for a neighbor
Clean their rooms without being told
Paint a picture for someone
For 20 Random Acts of Kindness for Kids, Click here.
Love the Earth Tuesday
Help your child do a good deed for the earth on Tuesdays. They can plant a tree, water a flower, or even pick up a piece of trash outside.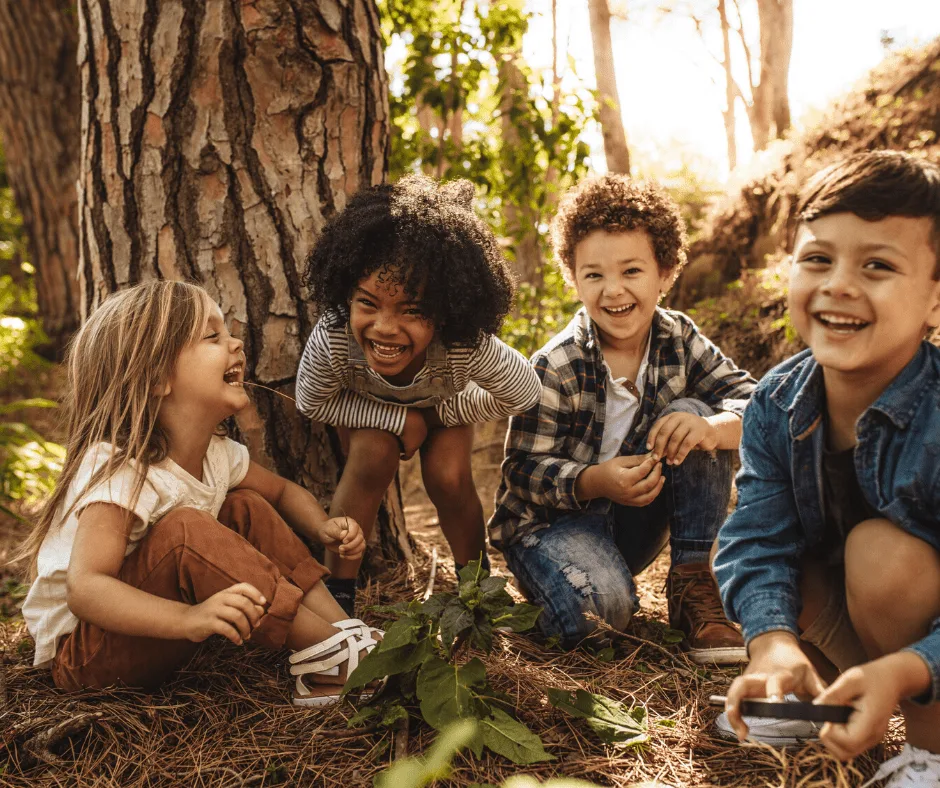 Caring Words Wednesday
Every Wednesday, encourage your child to tell someone something nice about themselves.
They can tell someone what they love about them, their favorite part about someone, or even what they are grateful for.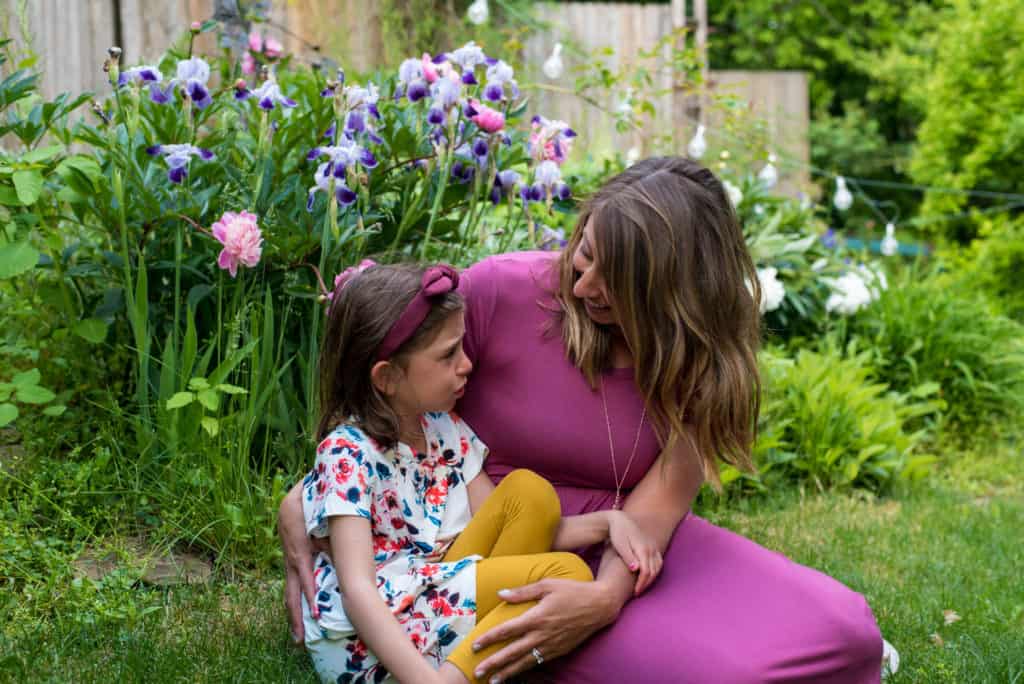 Education Thursday
Dedicate time on Thursdays to learning more about the world. Educate your child on a different culture, religion, or lifestyle.
You can read a book or watch a video, but help your child see the beauty in diversity.
Helpful Friday
Have your child take time on Fridays to do something nice for someone else. Whether they offer help to family or friends or help someone less fortunate.
Some ideas include:
Donating old toys
Helping with chores
Assisting a grandparent around their house
Asking a neighbor if they need help with yard work (even my 4 year old helps pull weeds)
Related: How to Teach Kids to Be a Good Friend
Chore Saturday
Chores help children understand and appreciate hard-work. On Saturdays, make it mandatory that your child helps out with at least one chore.
Click here for age-appropriate chores and a free, printable chore chart.
Self-care Sunday
Respecting oneself is an important part to living a well-balanced life.
On Sundays, encourage your child to revitalize by doing something relaxing that they love. Whether is is a hike, reading a book, playing with friends, or even watching a movie.
Teach them to take time to be kind to themselves.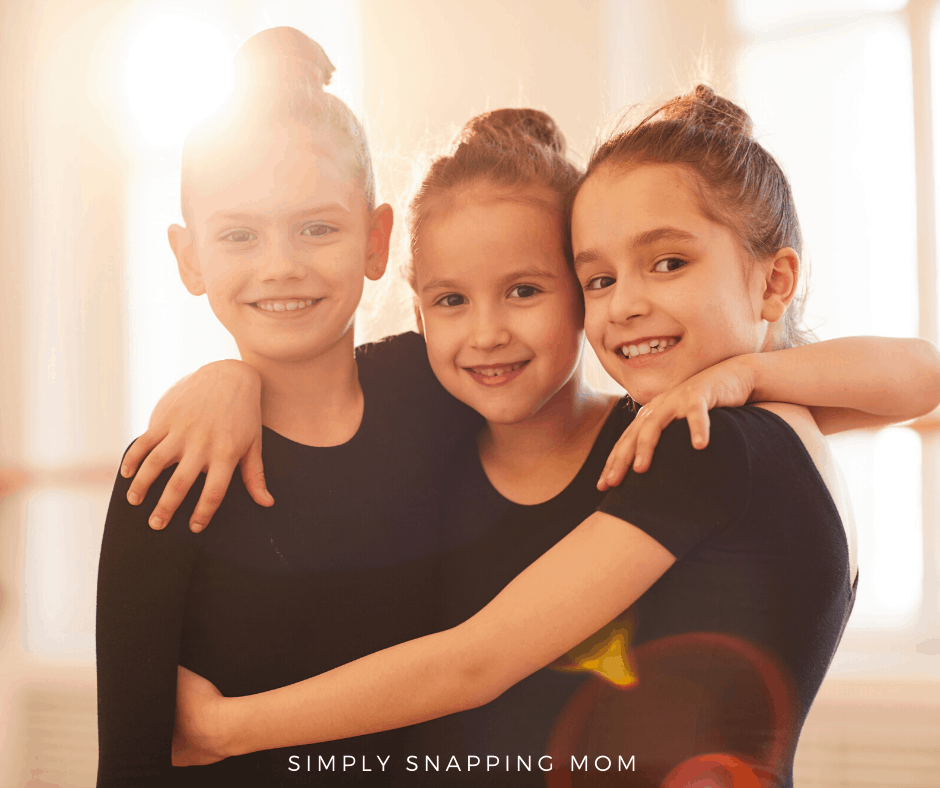 Final Thoughts on Raising Kind Kids
Hard-wire your kid's brain for kindness and love with these simple tips. When you plant that kindness seed, it will no doubt blossom as your child grows.
As parents, it is in our power to change the world; one kid at a time.
The following printable chart provides day-to-day tasks for children. It is easy to follow, simple to remember, each task only takes a few minutes.
And follow us on Facebook for more discussions on raising kids who are healthy at home and strong in the world.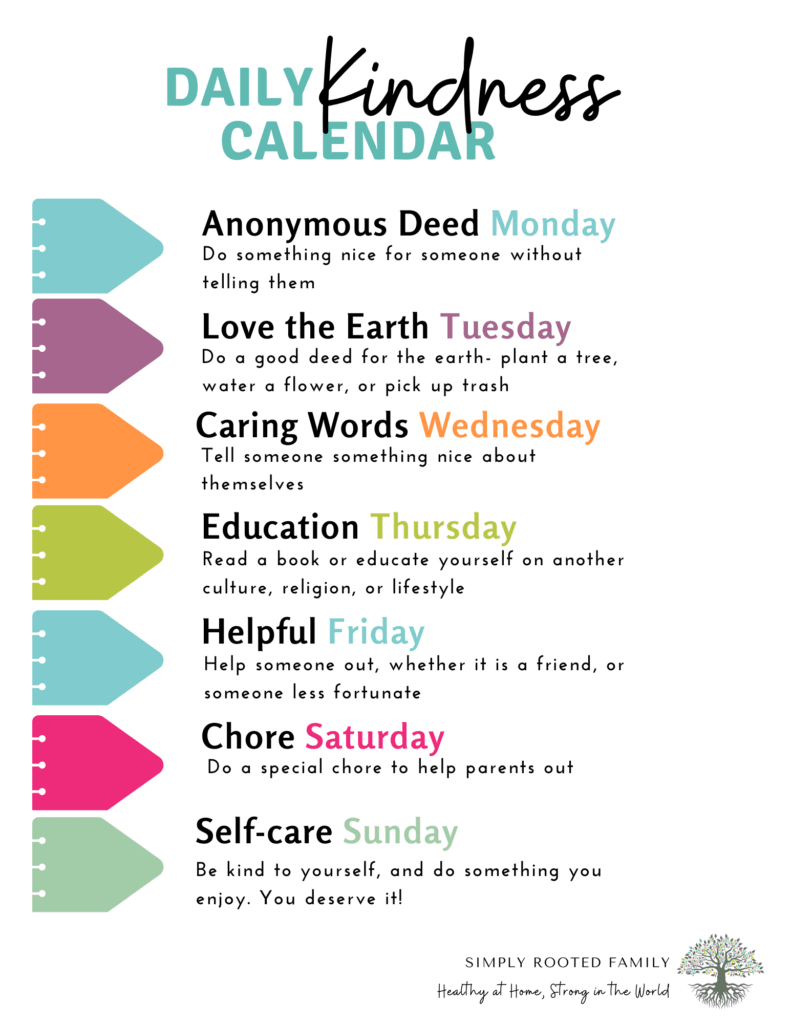 Make sure to subscribe for access to all of our Simply Snapping Mom Freebies!