Return to a state of 'stopping to smell the roses' with these mindfulness activities for moms.
To say that I wasn't 'stopping to smell the roses' was an understatement.
In fact, I didn't even notice the roses around me. Even if they were right in my face – thorns jabbing my fingers and fresh fragrance filling my nostrils.
I had, overtime, completely forgotten how to live in the moment. My brain was elsewhere the majority of the time. When I was working I was thinking about my kids. When I was with my kids I was thinking about laundry. And when I was doing laundry, well, I was thinking about how much I hated it.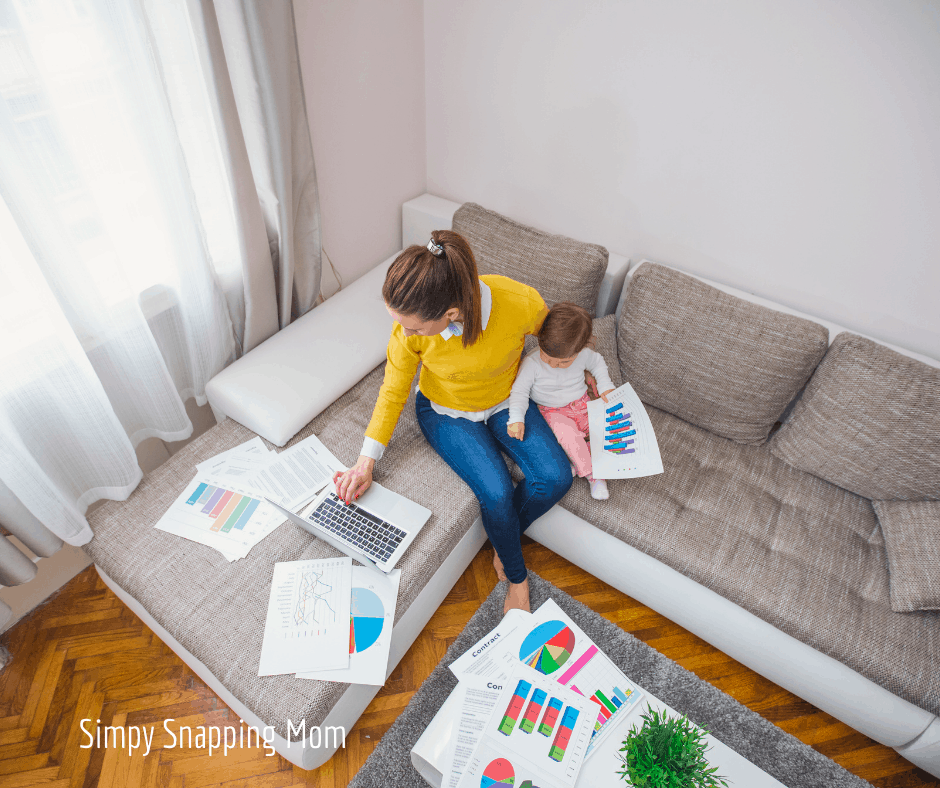 I used to pride myself on my ability to live with intention. I could easily block out distractions when I was with my kids or doing something for myself. However, as my kids got older and life got busier, I forgot how important those 'roses' really were.
Luckily, I have very observant kids who would notice when my mind would drift away. They would tell me, "Mom, you're not even listening. Why do you look so stressed?" And the question I hated most, "Well, if you are listening then what did I say?" (that one hurt).
Related: 5 Ways Social Media Killed Simple Parenting
What is Mindfulness?
Mindfulness is the basic ability to be fully present in the moment. Aware of where we are and what we're doing. Mindfulness is being able to live in the moment.
Ding, ding, ding: exactly what I needed.
Mindfulness is the opposite of having a full mind: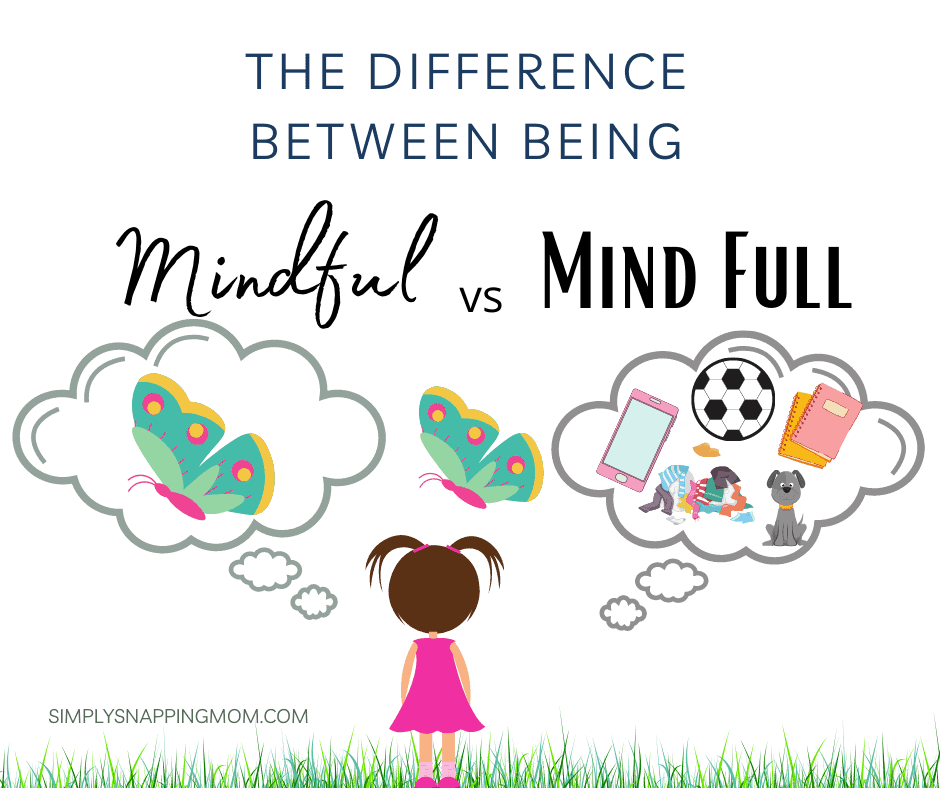 Fortunately, these quick mindfulness activities can bring you back to the present so that you can live and parent with intention.
Related: Mindfulness Activities for Kids and Teens
Mindfulness Activities for Moms
You can retrain your brain to focus on the things going on around you at this very moment. Essentially, to notice the roses around you, and start to slow down and enjoy them again.
These 5 simple activities can be done anytime during the day. They will help you re-center and direct your brain away from the past and future- and bring it back to the present.
1) Breathe mama, breathe
Breathing exercises have extraordinary physical and mental benefits.
Mindful breathing involves becoming aware of your breath and focusing on it. Instead of trying to change your breathing patterns, just focus on how their air moves in and out of your lungs.
Imagine a rolling wave. Focus on slowly breathing in, then releasing your air out. Clear the mind of anything that doesn't have to do with the air moving in your lungs.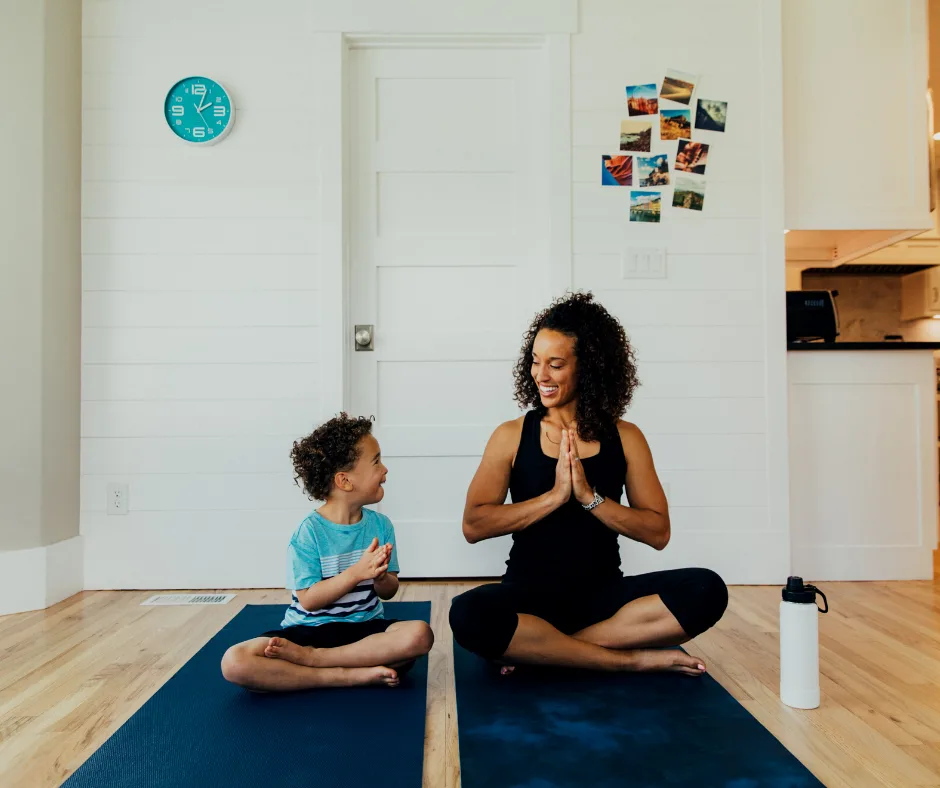 2) Go on and love yourself
Self care in the form of positive affirmations, or repeating positive phrases, has actually been proven to improve mental health.
Interestingly, there is actual MRI evidence suggesting that certain brain pathways are increased when people practice self-affirmation tasks (Cascio et al., 2016). The part of the brain (called the ventromedial prefrontal cortex) that is involved in positive valuation becomes more active when we consider our personal values (Falk et al., 2015; Cascio et al., 2016).
Repeat these phrases every morning:
I am the exact person my child needs
Everything I do serves a purpose for my family
I give myself permission to care for myself
My love is the most important thing to my kids
Everyone has bad days- I will try my best today
3) Focus on your 5 senses
Since mindfulness refers to living in the moment, it is no surprise that focusing on your 5 senses can help you re-center. Memories are created when we are in touch with our senses.
It only takes a quick moment, but take time to focus on what you are experiencing. Ask yourself:
What can I see?
What do I hear right now?
Can I smell anything?
Can I taste anything?
What am I touching?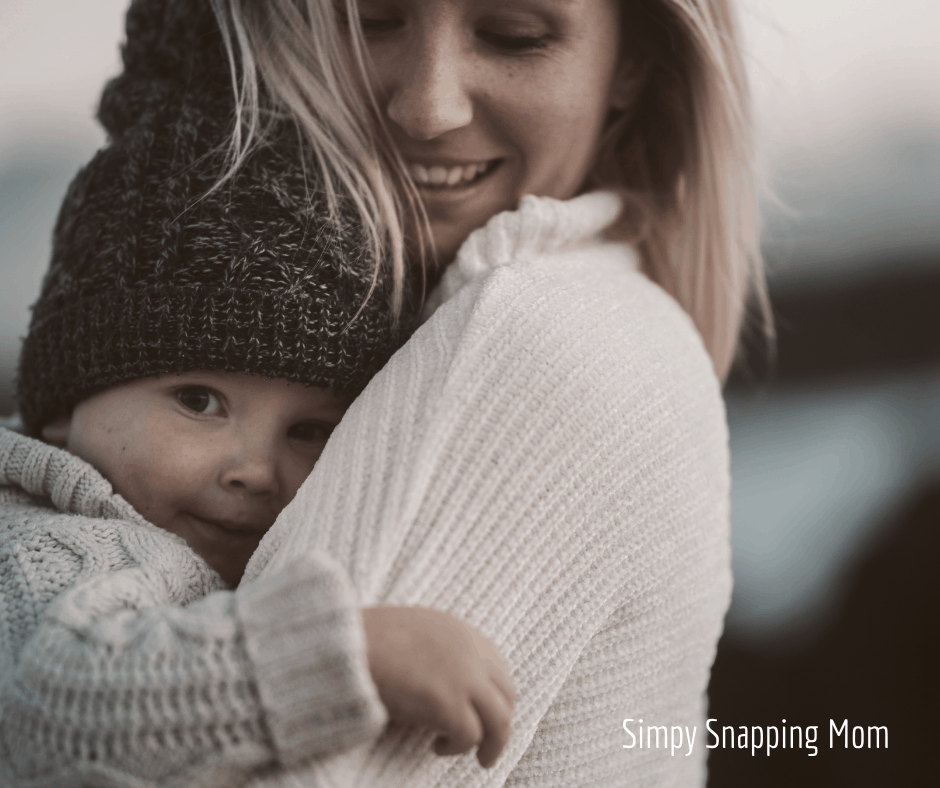 4) Set small, but achievable daily goals
Each morning, set one to three attainable goals. Write them down so that don't forget them, and remind yourself of these goals throughout the day.
These can includes things like:
I will spend extra time making my kid smile
Today I will focus on doing something that makes me happy
I will become more aware of how to talk to my kids
These goals will help you live with intention even when life gets overwhelming.
Feeling Overwhelmed? Learn how to fix sensory overload in parents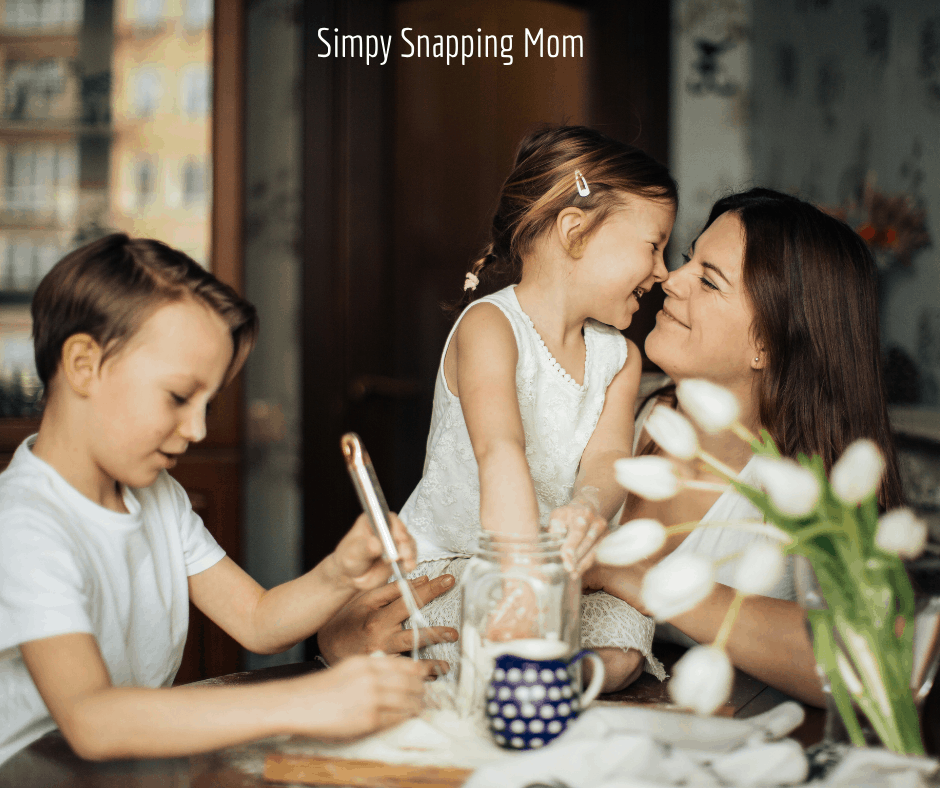 5) Practice gratitude regularly
Many studies have linked gratitude to improved physical health, better sleep, improved self-esteem, and overall happier adults.
In fact, neuroscientists have actually shown that the brain is rewired when gratitude is practiced.
To practice gratitude, try this exercise. Ask yourself this:
Think of a recent time when someone showed you love
What is a nice thing someone did for you recently
Recall a special gift someone gave you
Thank yourself for a good habit you do
When did someone go out of their way to help you
When did someone do something nice for you when you didn't ask
Final Thoughts on Mindfulness Activities for Moms
These simple mindfulness activities will help you stop and enjoy the 'roses', which in many cases are your sweet kids.
Empty your mind, shut out distractions, and soak up these special moments before it's too late.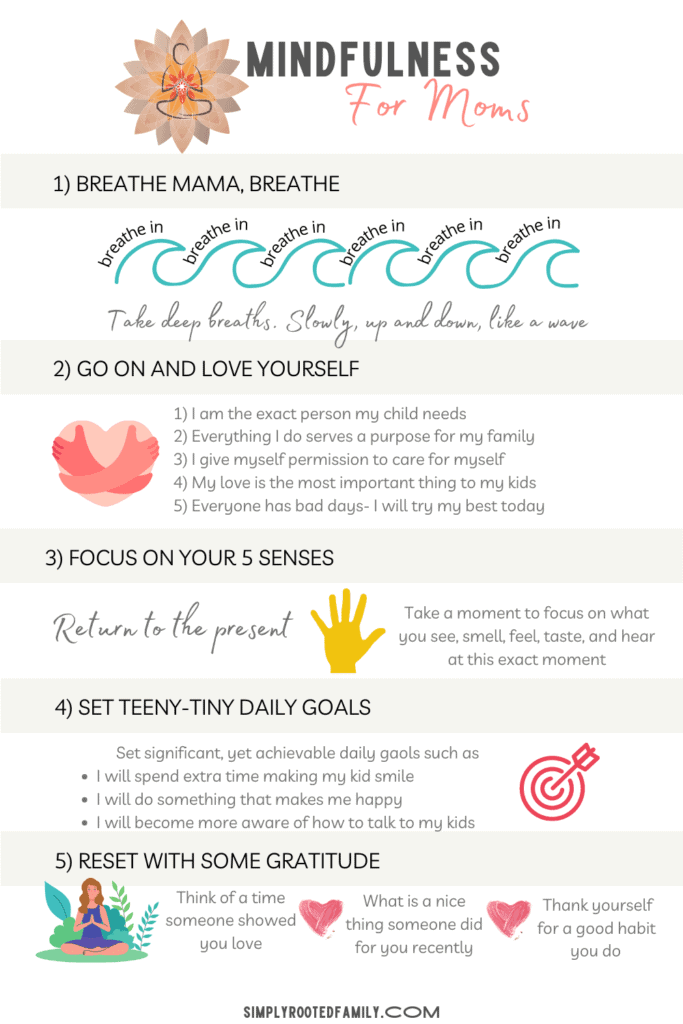 If you found this helpful, print it, share it, and follow Simply Snapping Mom on Facebook for more honest parenting advice.