Looking for fun and simple slumber party games for teens and kids? Look no further!
I recently found myself planning the biggest event my lifetime.
To clarify, my daughter was crushed when her March 2020 birthday party had to be quickly cancelled (stupid pandemic); therefore, she had high hopes for her next party.
The pressure was on. This just had to be an epic birthday bash.
I couldn't just have her friends sit around playing board games or staring at their phones.
Though I may stumble through Pinterest from time to time, I am not what you would call a "Pinterest Mom". I am a lousy baker, terrible at fashion, and my idea of a craft is coloring with whatever crayons we find in the couch cushions.
With my daughter's birthday around the corner and my son's only a few months after, I felt they deserved the greatest child's birthday party I could plan.
I stalked the internet and hounded friends, until I was able to put together this list of kid and teen party games – for girls and boys.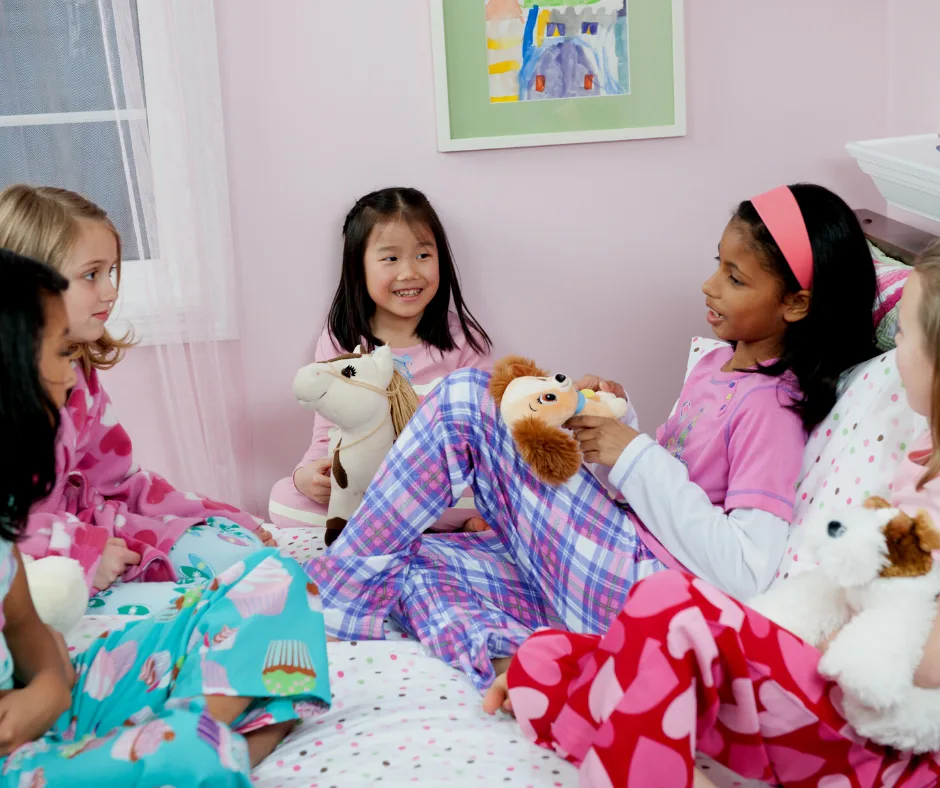 Slumber Party Ideas
When I was a kid, sleeping at a friend's house was undeniably what I looked forward to most of all. It felt like a rite of passage into teen years. The best sleepover games we ever played was to torment the first person who fell asleep. Our goal was simply to be the last person to fall asleep.
These 11 affordable and great sleepover ideas are easy, require little to no preparation, and are so much fun.
Note: before starting any fun party games, a good idea is to ask each kid to put away their cell phone. This is especially important for teen girls.
Related: Why I am Raising my Kids Like it's the 90's
1) Blanket Fort
This fun activity only requires the kid's blankets or sleeping bags.
Ask the kids to pull out their blankets and make a huge blanket fort in the living room. They can work on it together, or get into a small group and have a competition. Either way, it's a fun sleep over game for kids of all ages.
2) Scavenger Hunt
My favorite sleepover party game is a scavenger hunt. Even if the kids don't know each other well, they will be best friends after this fun game.
Print your Epic Party Scavenger Hunt Game here: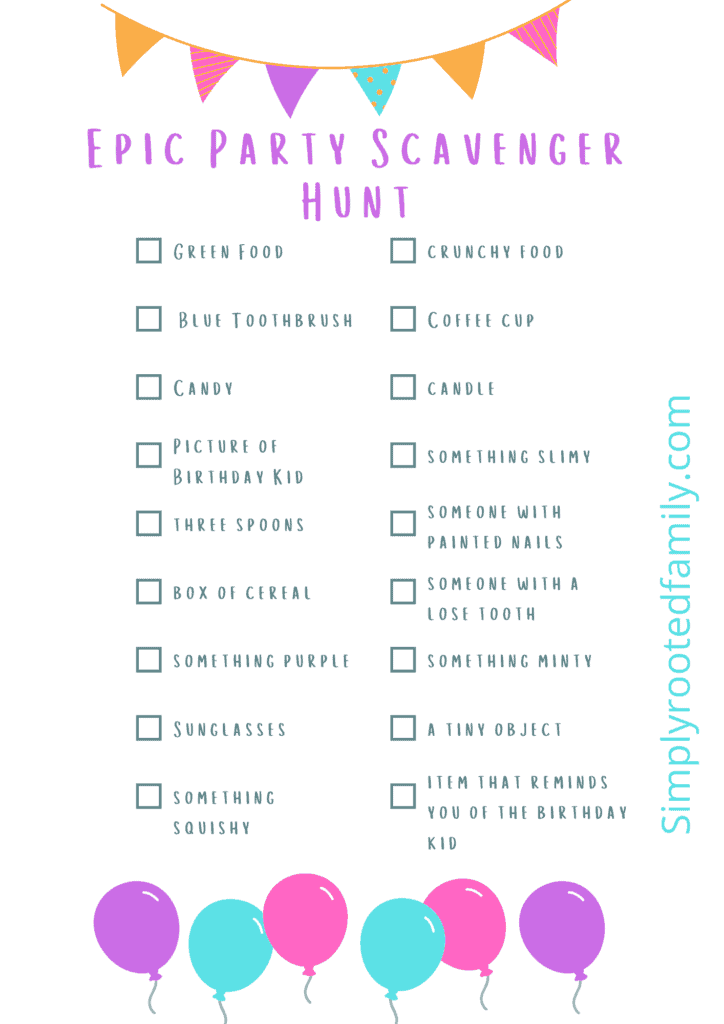 3) Photo Booth
What kid doesn't love silly photos? Grab some props, your phone or a digital camera, and some twinkle lights.
Set up an in-home photo booth for the kids with these easy steps. It is super easy and results in adorable, personalized party favors. Some options include:
Photo backdrop
Funny hats
Silly signs
Wigs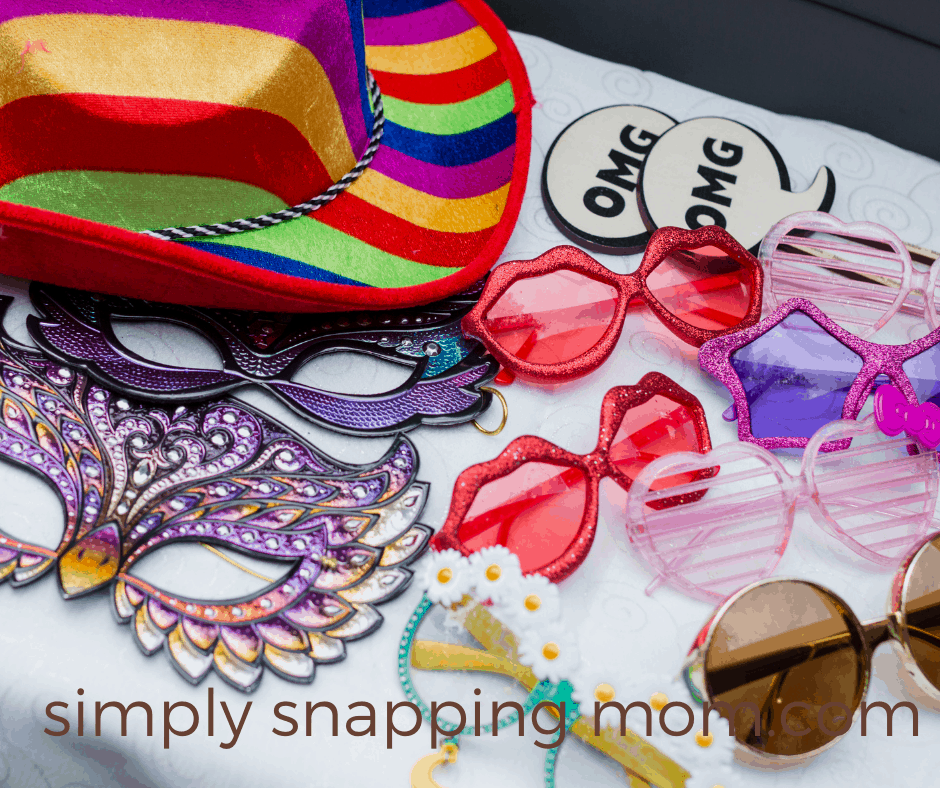 4) Flashlight tag
Flashlight tag puts a fun twist on the classic game of tag.
It is similar to regular freeze tag, but whoever is it has to "freeze" the other kids using the light from the flashlight. When all the kids are frozen, the next person gets to be 'it'.
You may also like: 7 Timeless Lessons Moms Should Teach Daughters
5) Salon Party
For little girls, set up an at-home spa.
Go to a local dollar store and grab a bunch of make-up, lip gloss, and nail polish. Everyone has to paint the finger nails of the person to their left, and then do the make up for the person on their right.
Another fun idea for girls of all ages is the "spin the nail polish bottle" game. Whoever it lands on you have to paint one finger nail that color. At the end the girls will have rainbow nails.
You may also like: 5 Ways Playing Sports Benefits Girls
6) Tie Dye
Another great idea is to tie dye.
Order a few t-shirts, pillow cases, or bags and a tie dye kit. It is easy and a great way to pass the time for slumber parties.
7) Pillow Fight
As a kid, a pillow fight was part of every birthday party. Maybe we were just trying to imitate what we saw in the movies; regardless, this classic sleepover game is a great pastime for kids.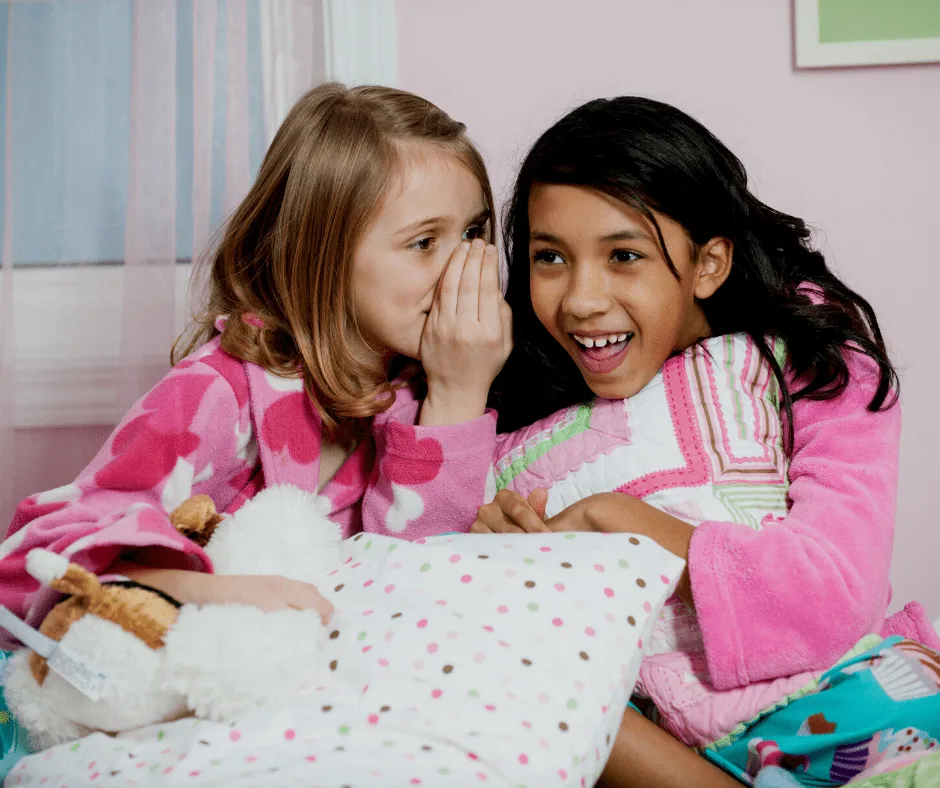 8) Musical "sleeping bag"
Similar to musical chairs, have the kids put their sleeping bags in a circle. Don't forget to take ONE out (there should be one less blanket than kid).
As you play music, have them walk around. When the music stops, they all have to dive onto a sleeping bag. The one without a sleeping bag is out. For each round, remove one extra sleeping bag. This is especially fun for younger kids.
9) Glow stick bowling
Save or purchase some water bottles. Fill each with activated glow sticks.
Set up the bottles in a bowling triangle and take turns having each kid roll a ball (can use a baseball or tennis ball) to knock over the "pins". Make sure to turn down the lights to get the full effect.
10) Movie night
A movie is the best way to wind down the slumber party.
Add a popcorn bar for extra flare. It's simple! You just need:
Popcorn (duh!)
Candy toppings
Cute popcorn bowls
Family Fresh Meals has so great ideas here.
11) Pancake or Ice Cream Bar
In addition to popcorn bars, you can try an ice cream bar.
The morning after the party, set up a pancake bar.
NeighborFood Blog offers tips for hosting an epic Pancake Bar Party.
12) Escape Room
Escape rooms are a blast and a big hit right now. Did you know kids can do escape rooms, too?
Did you also know that you can create your own escape room at home?
An escape room, also known as a puzzle room, is a game in which a team of players discover clues, solve puzzles, and accomplish tasks in order to accomplish a specific goal.
Don't want to create your own? Click here for a free printable escape room for kids.
Final Thoughts on Slumber Party Games for Teens and Kids
I don't know about you, but I am totally done with over-priced birthday party events. These simple games provided endless sleepover fun.
The kids had so much fun, then they quickly welcomed sweet dreams. For our next slumber party, I will have a stress-free time planning the event.
And yes, we did have the most epic birthday party of the year.
If you found this helpful, share it and follow us on Facebook.