Raising happy adults doesn't mean raising kids who are always comfortable and content. Learn 5 ways to set your kids up for a beautiful adulthood even if it makes things a little harder now.
Parents commonly miscomprehend their parental responsibility as one where they need to create a soft, gentle, and always enjoyable upbringing for their children.
In reality, happiness doesn't come from a place of having everything you want.
Even though as an adult you know this, it still becomes forgotten when we are trying to understand the best way to raise our kids.
It is human nature to always want more, desire bigger, and strive for greater things.
When you create a 'perfect' childhood for your kids, it doesn't ensure they will be happy adults. It only sets a false reality for them – a flimsy foundation that they can't rely on.
If you want to set your child up to have a beautiful adulthood, you have to guide them through natural failures, organic pain, and actual life up's and down's.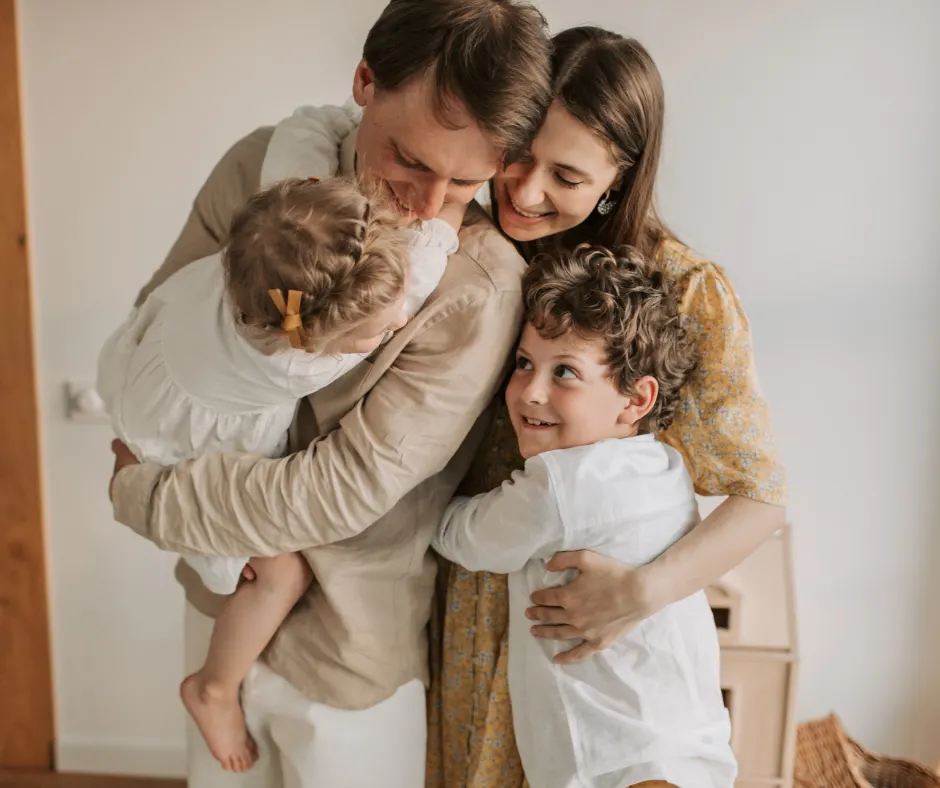 You may also find helpful: How to Talk to Kids about Scary World Events
How to Raise Kids into Happy Adults
These are 5 simple steps parents can take to set children up to grow into resilient and happy adults.
1) Give them Space to Fail
First, resist the tempting urge to swoop in and prevent your child from making a mistake. Allow them to slip up and learn from the outcome.
When we hover over children and guide them away from every little threat, we are not preparing them for the world ahead of them.
Let them fall and scrape their knee. Allow them to work out an argument with their friend or sibling. Give your children the opportunity to learn how to problem solve.
Lastly, if they come to you for help, don't just solve their problem for them. Talk through three possible solutions to their problem, and what they think would be the best course of action.
Related: How to Hardwire the Brain for Happiness
2) Don't Overload with Material Items
This year for Valentine's day, I was assaulted by the usual social media-related mom guilt. I saw all the cute gifts that parents got their children. Teddy bears, candy baskets, and more.
I hadn't even considered buying them a gift.
While I was at the grocery store, I grabbed a pack of Tic-Tac's for each of them.
I winced for rejection as I handed them the tiny container of plastic. To my surprise, they were absolutley thrilled.
Non-materialistic kids have a magical quality about them.
They are unentitled, grateful, and truly appreciate what they do have in life.
Gifts are great for birthdays and holidays, but frequent gifts are unnecessary.
Check out these 6 Non-Toy, Experience Gifts for Kids.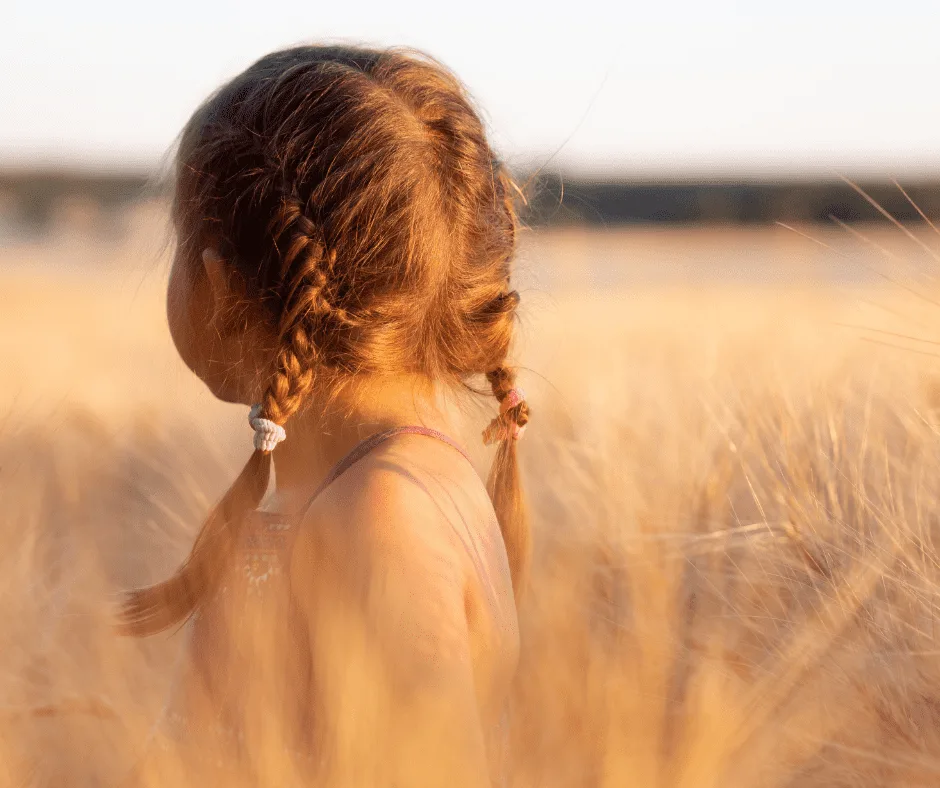 3) Allow Time to be Bored
Studies have actually linked boredom to creativity.
One British study asked subjects to complete a creative challenge (coming up with a list of alternative uses for a household item). One group of subjects did a boring activity first, while the others went straight to the creative task. Those who were bored were more productive and efficient.
Another older study gave participants abundant time to complete problem-solving tasks. Once all the obvious answers were exhausted, participants gave more and more inventive answers to fend off boredom.
Boredom fosters creativity and confidence. It adds color to playtime and imagination.
Looking for activities? Check out these guided mediation scripts.
4) Make Family Time Mandatory
As kids grow older, it is easier to all go your seperate ways.
Some children may prefer friends or screen time over family; however, you must still make family time a priority.
Strong, loving relationships with family members are needed for proper development. In fact, research shows that when teens spend more time with their parents, they are less likely to get in trouble at school or with the law.
Kids with strong family roots grow into well-adjusted adults.
Related: Close knit siblings have parents that do these 5 things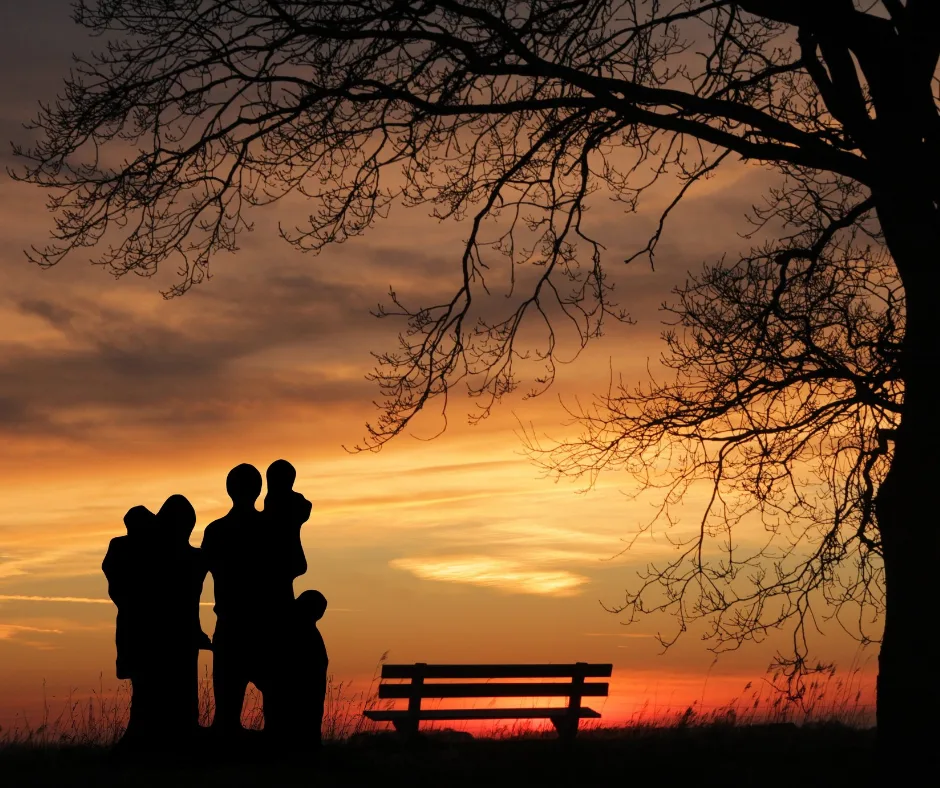 You may also like: How to Raise Boys into Gentlemen
5) Provide Consequences for Actions
As children are developing, the little lessons they learn will stay with them through life.
I don't want my children to complete tasks only for rewards or due to fear. I want them to understand what is right, and how to deal with natural consequences.
It is important that the consequences are logical and natural. When my kids leave their toys out and I threaten to burn every toy in the home, I am not providing a natural consequence.
Also read: What does Gentle Parenting mean?
Final Thoughts on Raising Kids into Happy Adults
As parents, it is important to focus on the big picture – or long-term outcomes.
That often means sticking to your morals and principles even if it upsets your kids now.
Tears and boredom can be a good thing if you are raising your kids with love in your hearts and their well-being in mind.
If you found this helpful, share it and follow us for more ways to raise kids who are healthy at home and strong in the world Facebook.
You may also like: Raising Critical Thinkers – 6 Parenting Tips.