As if I even have to state it, as parents, we want to raise happy and healthy children. It is our parental responsibility to form them into the tiny humans that do good in this world. What is less obvious is the "how" behind this complex task. One of the primary qualities in well-adjusted, mentally-healthy human's is a sense of confidence and self-love.
What better way to learn how to raise confident children, than to observe the actions of a true "professional". I am the oldest of 5 daughters. Yes- FIVE girls, no boys. Although my sisters' personalities couldn't be more different, we are all confident in who we are. My saint-of-a-mother played a big role in this, but what about my father?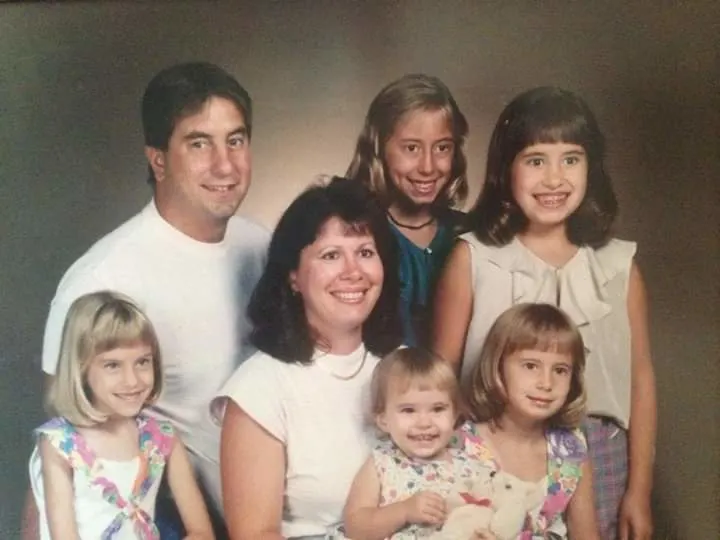 I've watched this man proudly walk into a store and buy Tampons in bulk for his daughters. He smiles brightly when he tells people he had five daughters, despite the comments that it is sad he never had a son. If my father could survive raising 5 girls (even through the teenage years) and teach them all to love who they are- then you can teach your children to be confident humans, too!
What is the simple secret behind this? To lead by example! Teach your kids the following 5 simple life lessons, and you will, for sure, raise confident and well-adjusted kids.
Help your kids celebrate who they are with these All About Me Preschool Worksheets!
1) Don't Worry About What People Think
You can tell your kids not care what people think until you are blue in the face; however, the only way to really teach your kids this lesson is to lead by example.
If you are at a wedding, concert, or anywhere that is playing music, my dad is dancing. He looks absolutely ridiculous, but he could not care less. He will drag you onto the dance floor and make sure you have a good time.
Dance with your kids, act silly, and never be ashamed to be yourself.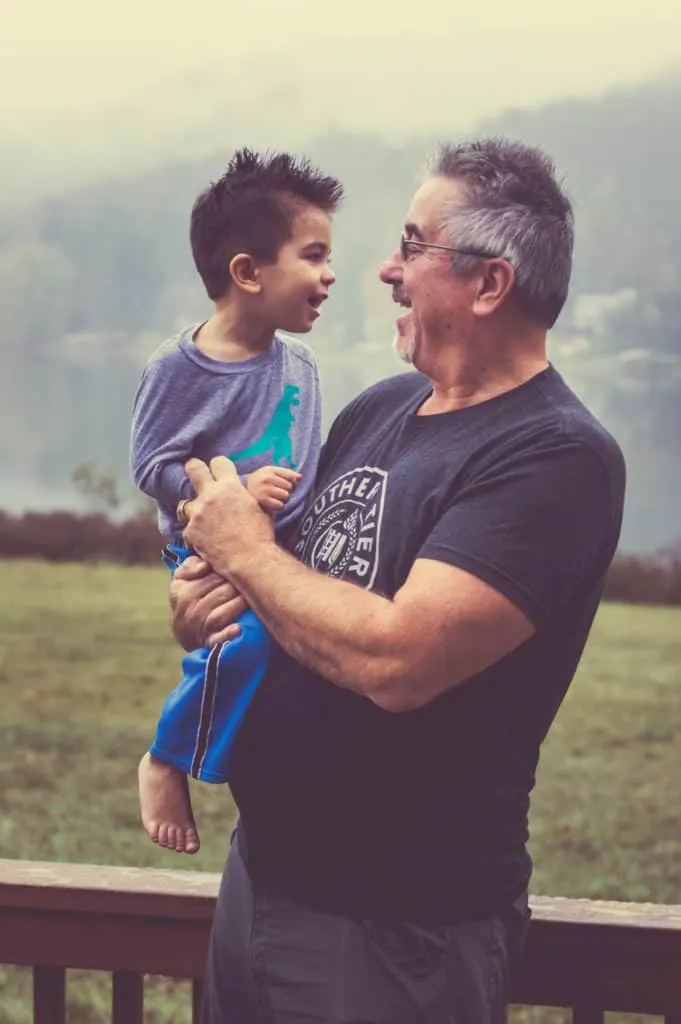 2) Don't Hide Your Emotions
Laugh if you are happy. Cry if you are sad. Heck, cry if you are SO happy that it makes you tear up. Don't bottle up your emotions.
My dad can't get through a Disney movie without, at least once, bursting into tears. Maybe having 5 daughters softened his heart to butter, or maybe he is a man in touch with his true feelings. Regardless, it taught us to embrace our emotions and to never be ashamed.
When my dad watched my son win a recent wrestling tournament, I heard him sniffling behind me. Even at a wrestling match, where there is an unspoken "Man-up" Theme, my dad never bothered to hide his happy tears.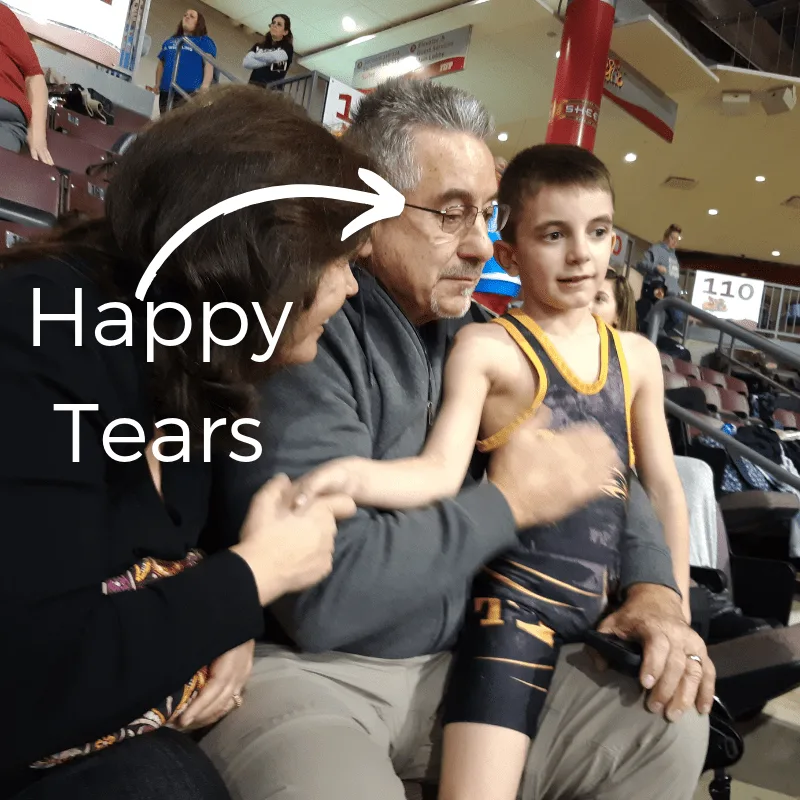 3) Test Limits and Go on Adventures
An important part of raising well-adjusted kids is letting them explore the world around them. Encourage them to turn off the television and engage in adventurous behavior.
As a kid, I remember constantly going on hikes and adventures – whether at a local forest, a museum, or in our own backyard. My parents wanted us to engage with nature and learn what the world has to offer. I still get a call almost every weekend from my parents to see if they can bring my kids on some sort of adventure.
Teach your kids to be comfortable in new scenarios, and encourage them to ask any question that pops into their curious little minds.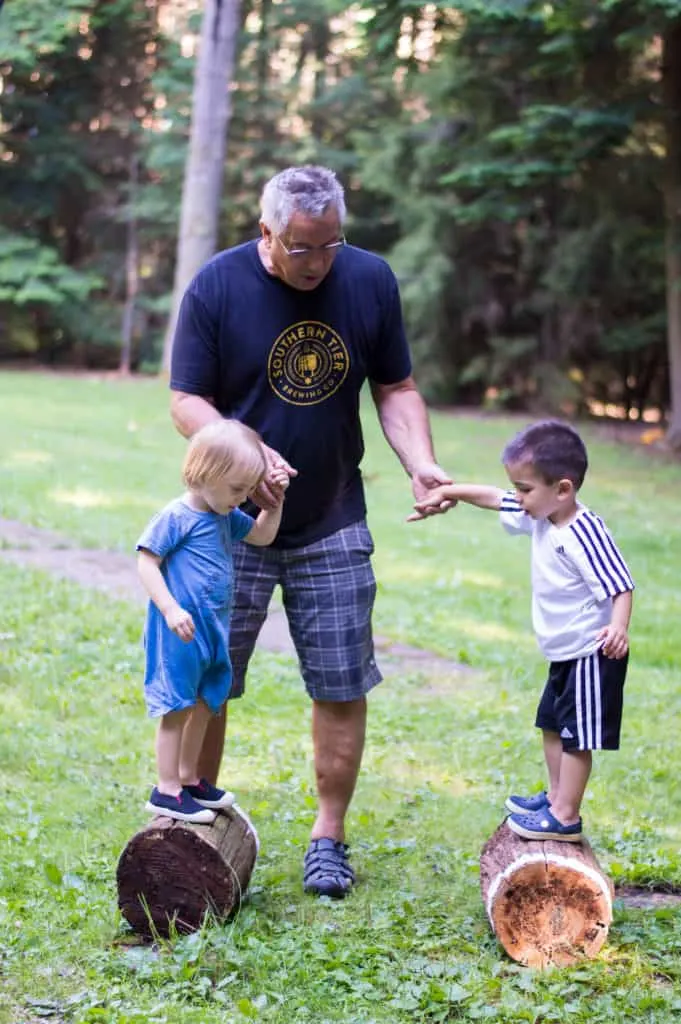 4) Never Underestimate a Good Hug
Repeated studies show that physical affection leads to improved development in children. I believe that a simple hug will build a confident core in children.
My dad gives tight bear hugs when he greets us, when we leave, and anytime we are around him. It may not seem like much, but when you hug your child, they feel loved, valued, and safe.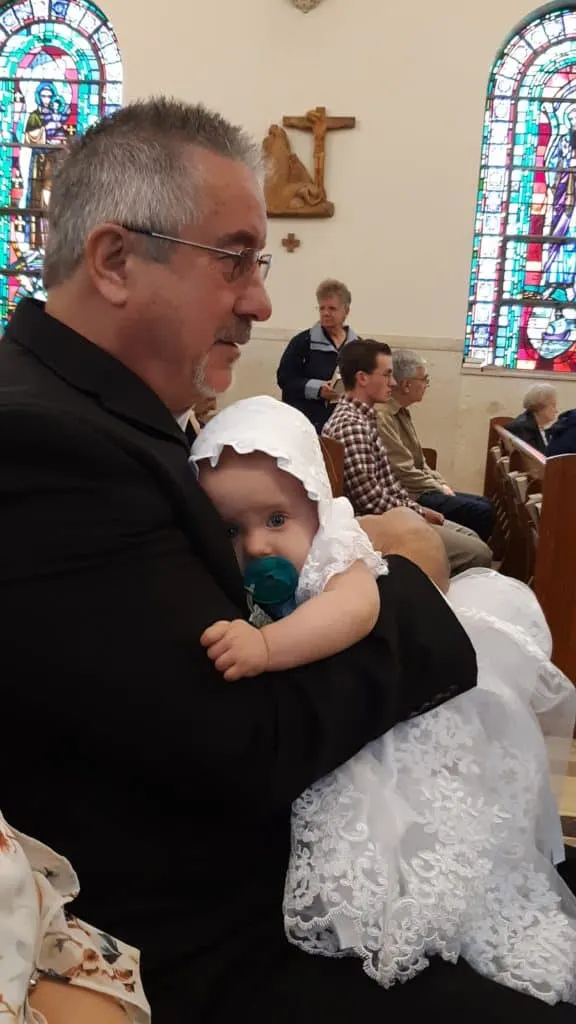 5) Family Time Must Be Priority
Spend intentional, quality time with your children to show them their value. Show up at their events, coach their games, and attend their plays. Quality time is not simply being in the same room. Plan an activity and interact with them.
As a child, my parents made it clear that our family was the most important thing to them. My father coached all 5 of us in soccer, and he immersed himself in all of our hobbies.
With a strong sense of family and belonging, stemming from parental love and attention, you children's confidence and self-love with amplify.
Final Thoughts
A well-adjusted child will grow into a strong and confident adult. Lead by example, and teach your kids self-love. Stand tall in life, and be as confident as my father was as he was leaving the grocery store with a year supply of Tampons in his shopping cart.
I am following these 5 steps while I am raising my three children. And I hope that one day, they will look back with similar admiration regarding their upbringing – and maybe, just maybe, even write a blog about me, too! (wishful thinking!)
If you found this helpful, share it!