Guilt and self-judgment are two ridiculously powerful emotions.
These emotions are necessary in some scenarios. Think back to caveman times. If Cave-woman Linda abandoned her kids with Cave-woman Karen to run off for weeks at a time, there would be some major problems.
I've read that guilt can be considered the "glue" for society. Guilt is an emotional restraint against harmful impulses; however, it seems that we have an additional layer of insecurities compared to our Cave-women ancestors.
Modern mothers are not only worried about their own shortcomings; they are also constantly thinking about how others are judging them. Cave-women Linda did not have to worry about who would see her if she wore her sloppy looking animal skins when she went out scavenging for berries.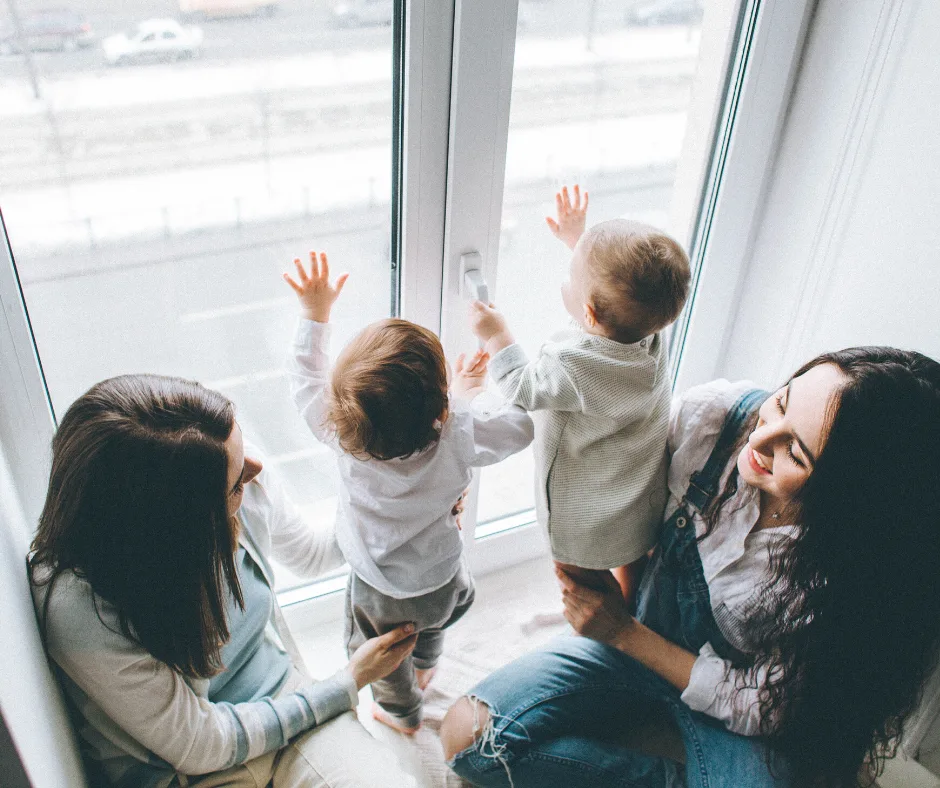 One of the most common mom-insecurity is whether you are a stay at home mom, a working mom, or something in between. Every family situation is different, and every situation comes with positives, challenges, and stressors of their own – yet, we still feel judged.
Obviously all family situations are different, but how are we viewed by other moms? I'd love to say it doesn't matter, but it is a common question.
In reality, the majority of these insecurities reside in our own heads. Moms really do respect and support each other (I am talking about REAL moms, not social media trolls).
Stay-at-Home Mom vs. Working Mom: Which is Best?
When I had my first child, I would have given my arm to stay at home instead of returning to work. Unfortunately, we couldn't swing it financially, so I marched back to work after maternity leave was up. In the following years, I had two more children and a few promotions.
If I am being honest, I was jealous of other mothers who were able to stay at home with their children. Experiences and friends taught me two things:
Stay at home moms have a great gig, but it is NOT easy work
Though working had a lot of challenges, I was happy with our lifestyle
I realized that it didn't matter what "type" of mom you are, if you raise your children with love then you are doing what is best. Supporting your fellow mothers is the best way to build positive environments for all children.
Below, working moms tell what they really think about stay at home moms, and visa versa.
What Working Moms Really Think About Stay-at-home Moms
"If you are a stay at home mom, I bow to your superhuman powers. Because trying to entertain one toddler for a few hours makes my head hurt. You are truly amazing at taking the only job in the world with no vacation and no sick days where you have to be "on" 24/7!"
Diana Li's blog, Sea of Blush, focuses on lifestyle and travel
"I truly think SAHM moms are AMAZING! Being with kids all day (though
they are blessings) is so tough! It's constantly meeting everyone's
needs but your own. I really do have the utmost respect for SAHMs. I
don't know how you mamas do it!"
Amy's blog, The Postpartum Party, focuses on helping new and expectant moms figure out this crazy new mom life.
"What I am completely envious of, is the perks of being a stay at home mama! Being able to witness every small milestone throughout your baby's day and carry those memories with you throughout their life. Whether it be holding their head up for the first time, or walking them to the bus stop, every small moment is a big moment that you get to be there for. In addition, on a much less important scale – having the time to maintain chores that often get thrown to the side as a working mother."
Brittany's blog, Beautiful You Lifestyle, focuses on everything from pregnancy to motherhood. Consists of beauty, home, health, & budgeting, and helpful guides to get you through motherhood!
"SAHMs should get more credit – being home all the time is a really hard job and even though it's not a paid job, it's a job none the less. I appreciate that they are able to be the class moms and organize all the school events because I simply can't."
Sarah Reck is an Anesthesiologist and blogger at The Moving Pieces. Her blog focuses on empowering female medical students to understand how their career.and specialty choice impact and relate to the reality of being a mother in medicine.
"Being a mom is hard, whether you are a working mom or a stay at home mom. We all want the best for our kids, we want them to make friends, do well in school, be happy and healthy. We all worry and we all love our kiddos with the fierceness that only a mom can understand. And to all the stay at home moms out there (because I know how hard it is), in case you haven't heard it lately, you are doing an amazing job!"
Tina parenting blog, Mindfulmazing, focuses on mindfulness for moms and kids as well as helping moms deal with anxiety and overwhelm.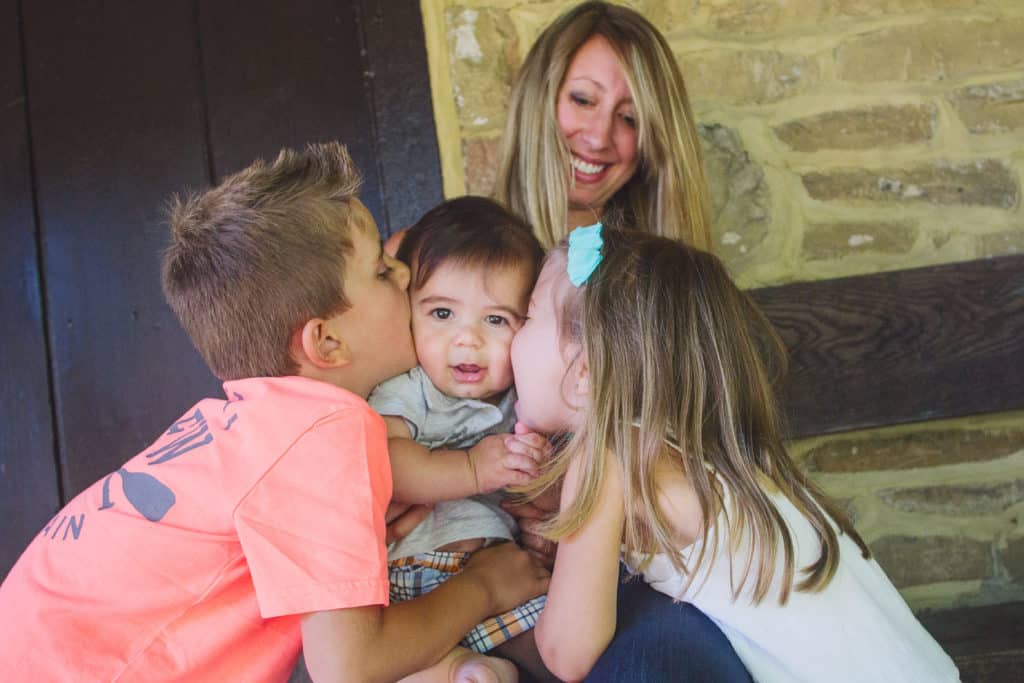 "As I start to inch closer to retirement, I look forward to spending time at home. I look forward to the afternoons when my daughter gets home from school and not have a million things to do since I was working all day. Stay at home moms work, too, just inside the home. They take care of managing the household and making sure the needs of their families are met. I can't think of a more fulfilling job."
Julie's blog, Brighter Mom, offers self-care for moms and tips for positive parenting
"I think it must be pretty difficult to remain conscious of who you are outside of your life as a mom. I can also imagine that it can be overwhelming having no 'pause' button on your duties at home."
Tash's blog, Millennial Momma, focuses on all things motherhood with a specific focus on life as a young, full-time working mom trying (and failing successfully) to do a million things at once.
"I think the most difficult part of being a SAHM would be loneliness. I struggle with this sometimes on the days that I am not at work and it was difficult at first. I had to work and try to make other mom friends
and it isn't always easy to make mom friends as you have to find your mom "tribe". I had to make sure I joined different mom groups online that meet up periodically and it really helped."
Trina's blog, Pick Up Your Crafts, focuses on parenting, crafts, and recipes.
"Stay at home moms have the opportunity of not missing out on a single moment of children's lives. Making lasting memories is something that I cherish deeply. Time can go by so quickly and before we know it, our children are all grown up. We can never get that time back again. We only have one opportunity to make an impact on our children and make a memory."
Jena is a part-time home health physical therapist, and Mom blogger at Live Core Strong, which focuses on motivating women to be fit and healthy during pregnancy, postpartum and beyond.
What Stay-at-home Moms Really Think about Working Moms
"You've got this. You working mums are doing what you need to do for your family and yourself. That is to be admired. There is absolutely no question about your priorities. You should feel proud of yourself every day. Stand tall and hold on to your accomplishments. I admire working mothers. You have your stuff together!"
Ashley's blog, Happy Homeschooling Mum, offers homeschooling help and motherhood encouragement.
"I have the utmost respect for working moms. They have to juggle work outside the home (which, in itself is already stressful) on top of running their household and caring for their children. Managing weekly schedules, getting everyone out of the house on time in the mornings, fitting in doctor's appointments and grocery shopping…not to mention good old quality time with their families. If they have to bring work home or work odd hours, that adds another layer of complexity. Babysitter or nanny cancel at the last minute? Now mom is scrambling to find coverage. Working moms have so many moving parts to contend with!
Annie's blog, Pancakes and Snuggles, focuses on motherhood, parenting, life with 2 toddlers, and more!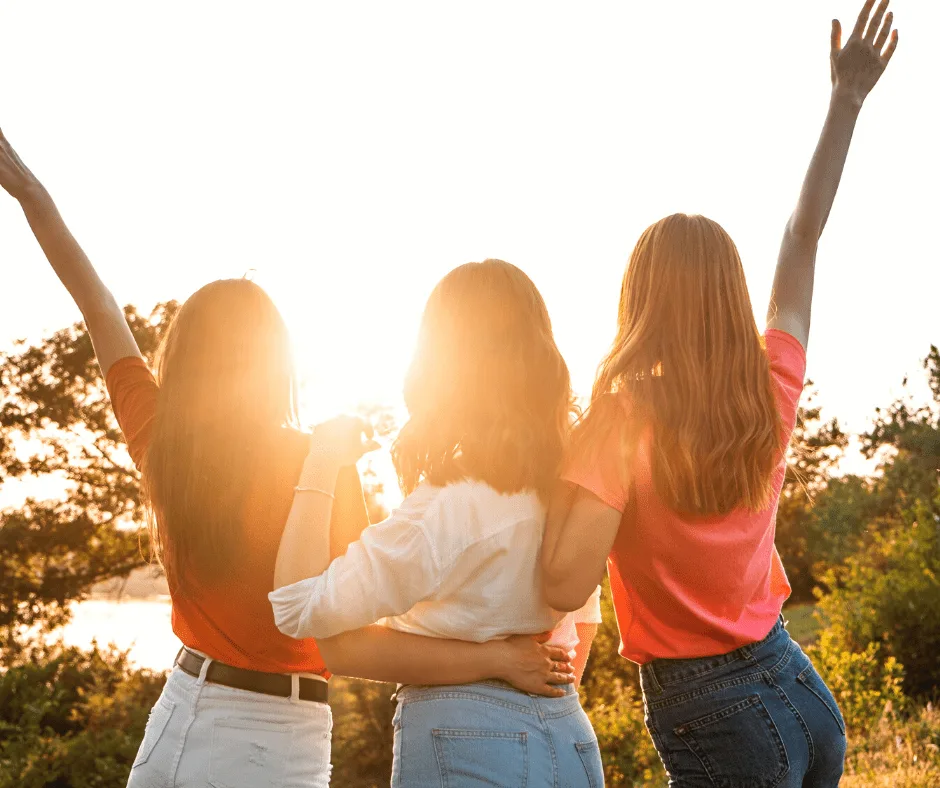 "Working moms are able to manage both a career or job and raise their children. As a stay at home parent, I know that it isn't the quantity of time that you spend with your kids but rather the quality of time. Working parents model following a career and raising kids. The ability to model that for your children is impressive. I think working parents have a better ability to prioritize what is important both at work and at home because they have to."
Leah's blog, City Living Boston, focuses on city living in general and raising a family in the city.
"I admire working women because I know it isn't easy bringing home the bacon and switching into mom mode. Working moms are superheroes that save the day at home and at work. Also, I imagine they sacrifice self care a lot of times."
Jennice's blog, Mommy in Color, focuses on what her life is like being single raising 2 babies.
"I have so much respect for Working Mums. Their ability to find the time to fit in work on top of caring for their kids is incredible. For some Mums, working is not an option and I applaud those that find a way to make it work for them and their families."
Rebecca's blog, Imperfect Mummy, focuses on the importance of Mom Time, as well as ideas for days out with the kids, product reviews and general parenting info.
"I, for one, am impressed with working mom's ability to be all things. I am non-stop rooting for you – and I know that you sometimes question yourself and your decisions. Just know that we are ALL in the same boat, no matter what choice we made in regards to motherhood and our careers. You are amazing – never ever forget that."
Kate's blog, The Merry Kate, offers education, celebration, and organization all mixed together.
"I think for working moms, the most difficult thing is being away from your kids and feeling guilty about it. That was the worst for me. Also, not feeling like you have any time for yourself. After work, you come home and focus on your family since you haven't seen them all day. There's not much time for yourself. But both types of moms deal with that."
Crystal's blog. Marching North, focuses mainly on stay at home mom life and crafts.
"The most difficult thing about being a working mom would be having to leave your child every day and missing out on some things, not being there for every milestone or every event. The stress of making sure your child is taken care of the way you would take care of them."
Amelia's blog, Mama Bear Reviews, focuses on her journey through parenthood- good, bad, and ugly. She also does product reviews of baby gear and parenting items/hacks.
Final Thoughts
Use these positive words of support as tools to break down your internal insecurities. The most important words in the Stay-at-home Mom and Working Mom label, is the word Mom.
And if modern day Linda or Karen can try to tell you otherwise, then you can kindly ask them to shove it.
If you found this encouraging, follow Simply Rooted Family on Facebook.