It's hard to feel like a great mom when you are a tired mom. Working mom and stay at home moms alike have so much on their plate. Parental burnout is real. The good news is that these tips will help you battle the emotional exhaustion and enjoy quality time with your kids.
As I lie in bed each morning, I plan out my entire day in my head.
I imagine we will all sit around the kitchen table in the morning, eating homemade pancakes with strawberry syrup (not just any old maple syrup. Wha-what!) for breakfast.
I picture myself french-braiding my 9 year olds hair while I rehearse my son's spelling test words with him. We will be dressed (myself included) for the day ten minutes ahead of schedule – leaving the perfect amount of time for us all to embrace in a long cuddle before the bus arrives.
In my head, the atmosphere of our evening will resemble that of this blissful morning. There will be elaborate discussions over a Pinterest-inspired dinner. We will spend an extraordinary amount of quality time doing holiday-themed crafts and engaging in self-care routines.
Then, I will have my kids go to bed at 8 pm sharp without fuss or fight.
In reality, my day will look nothing like this, and the reason is simple. I am just too freaking tired.
Pulling on my yoga pants, throwing my hair in a mom bun, and practically diving into a cup of coffee is hard enough some days.
I am too tired to get out of bed and do anything but pour milk over Cheerios.
Even thinking of brushing the tangled rat's-nest-like knot of hair on my daughter's head while she screams at me scares the crap out of me.
I am too exhausted to look for construction paper and clean up glitter after a failed craft attempt.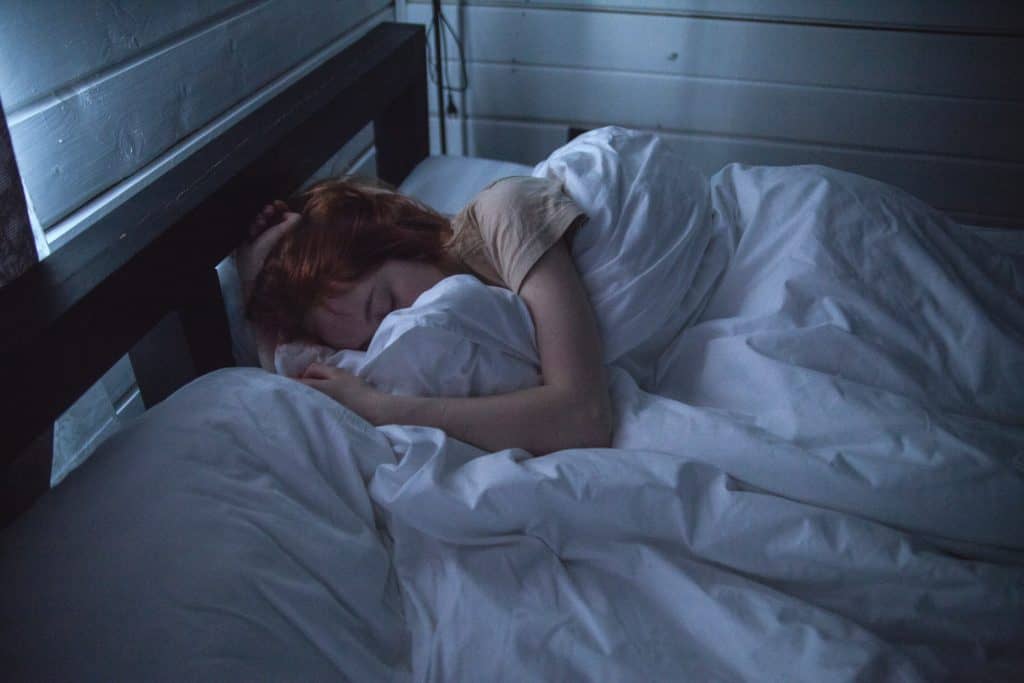 Tired Moms can Still be Super Moms
You can't say that I don't think about being a perfect mom. It is way up there on my priority list.
I just have trouble pulling through on all of it in the midst of not getting enough sleep, postpartum depression, and busy mom induced feelings of chronic fatigue.
Luckily, if being a parent has taught me anything, it's that families are resilient, and that you are most likely doing a better job than you think despite the heavy mental load and lack of sleep.
5 Tips for the Tired Mom
Whether you are a new mom or a seasoned mom, the mental and physical exertion that is related to parenthood can impact your ability to be the parent you want to be every single day.
When you want to be a good mom, but you are just too exhausted for life, try these five simple things to recharge and fake it as a fun mom.
1) Give Yourself Grace
You're worn out? Of course you are! You most likely have an overflowing bucket of responsibilities that your family continues to add to.
Of course I don't feel like waking up early to make pancakes. The prior day consisted of working, girl scouts, a baseball game, and then home to make dinner, lunches, and do baths before crashing in bed.
In fact, I feel like someone should be making pancakes for me!
Related: Important Things People-Pleasers Need to Do to Improve Their Mental Health
2) Prioritize Resting
First things first: your mental health matters. Someone once told me that, in parenting, you have to:
Put on your own oxygen mask first. You're use not helping anyone if you're dying.
A tired mother can't fully focus on each family member until they feel rested themselves.
I am all about limiting my kid's screen-time. I want my kids to be screen-free as much as possible, and I get an intense case of mom guilt when they overuse their tablets.
With that said, it can feel A-MAZE-ING to recharge and sit down for an hour or so of alone time when they go on technology- especially on hard days.
For some moms, screen time can be the only time of solitude in a day.
I'd rather have a little bit of guilt for being lazy, than the backlash I feel when I am worn too thin and have a mommy-temper-tantrum.
Struggling to get a good night's sleep? Do this at the end of the day to quiet your busy mom brain and tackle the real reason you can't sleep.
3) Plan a Fun, Relaxing Activity
When you are tired, plan a relaxing family activity. Spending quality time together doesn't have to be a big, draining event.
For example, my big kids love when we do a bonfire in our backyard. We sit back, cuddle, and roast marshmallows. We are all recharging while we enjoy each other's company.
You can follow Christine's lead from The Growing Creatives, and do a pretend spa day. Sit back and let your kids do your hair, make-up and more.
Other relaxing activities that kids love include:
A family movie night- popcorn + pajamas + cuddles
A refreshing outdoor hike or picnic
Make a fort that you can cuddle up in and relax together (I am always the 'sleeping bear' in a fort)
Read a stack of books
Have impromptu tea parties
Color together
Play a board game
Bath time can turn into an at-home spa
Take some deep breaths and try these mindfulness activities designed for the tired mama.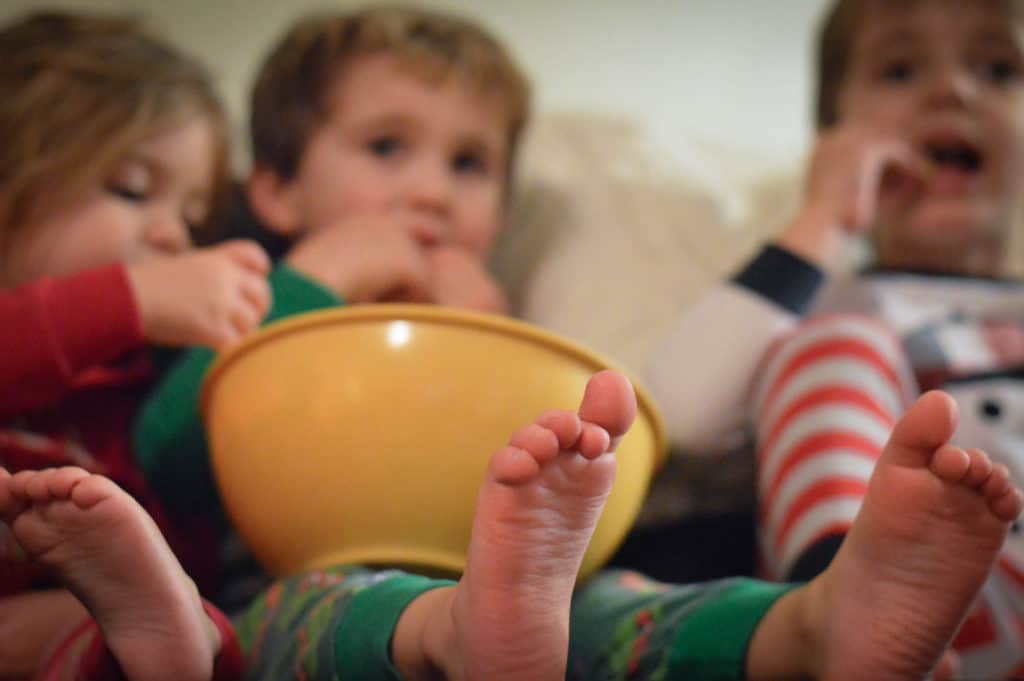 4) Tired Mom Tips to Energize Yourself
There is no pause button in life.
There have been days where my kid was up in the middle of the night, and I still have to wake up, get to work, and later return home and manage my household.
On days like this, I have no other option but to chug back a large coffee, force a smile onto my face, and power forward.
If coffee isn't your thing, there are different ways and simple steps to improve your energy levels. Drink a smoothie, get enough water, take your own nap, go on a brisk walk or do whatever makes you feel good.
5) Find Life Balance in Other Places
Steal time for your family from other tasks. What household chores can wait until the next day?
Learn to ask for help. This was something that took me a while to truly grasp. When I started to ask for help from family, friends, and my husband, I quickly learned how eager every one was to help me lighten my load.
Learn to say no. I'd love to make cookies for the PTA bake sale; however, if I volunteer, I can guarantee I will be swearing as I try to salvage my burnt cookies at 11:30 pm on the night behind the bake sale.
Tired mom and yelling too much? Try these steps after you yell to reset with your kids
Final Thoughts for the Chronically Tired Mom
The fact that you are even thinking about being a good mother or father, proves you are doing a good job.
Your family doesn't need gourmet dinners or elaborate crafts. They just need you. And if you can give them a patient, relaxed version of yourself, then all the better.
And if you are a truly exhausted mom, there is no shame in faking it through, Mama.
If you found this helpful, share it and follow us on Facebook.