Think back about your holidays as a child. What part of the memory sticks out the most? Often, the most significant memories are actually small details associated with traditions. Maybe it is the red baking spoon you used to make holiday cookies, or watching fireworks barefoot on a hot summer day.
If you ask any photography-enthusiast out there, they will most likely agree that their favorite part about any holiday is the extraordinary amount of nostalgia-packed photo opportunities.
Holidays give new backdrops and exciting perspectives to your photos. They give you the chance to take a step out of your regular day-to-day photography routine and capture some unique and meaningful moments.
Follow these simple photography tips and ideas to capture your favorite holiday traditions and seasonal memories.
Winter Holidays
No matter what winter holiday you celebrate, it is probably filled with traditional family recipes, timeless activities, and beautiful decorations.
My favorite winter holiday pictures are ones with bokeh. Bokeh refers to the out of focus, or blurry, part of your picture. More specifically, what the light looks like in the background blur.
It is easy to capture bokeh with holiday lights, such as those strung on a christmas tree. For a detailed tutorial, check out this post or just follow these quick tips:
Make sure you, the photographer, are closer to your subject than the lights in the back
Best in low light
Lower your aperture (around 2 or 3 if possible, depending on your camera and lens)
Increase your ISO (so that the picture is not underexposed, or too dark)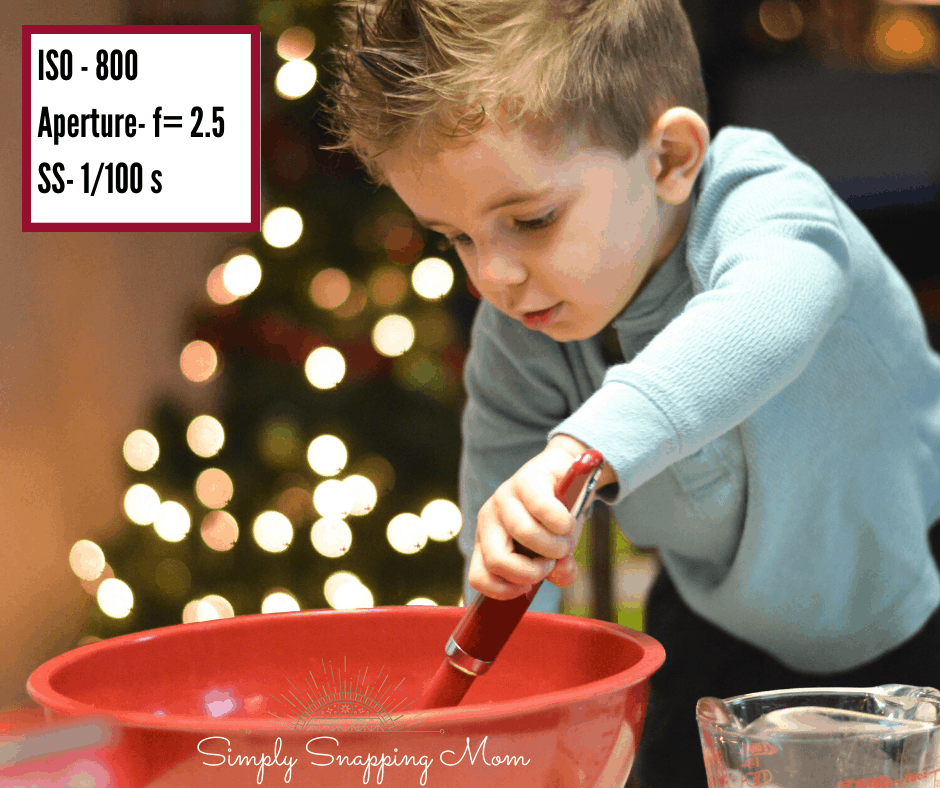 Summer Holidays
Summer is a fantastic time to pull out your camera and snap some priceless photos. There are countless opportunities to take photos of your hot days by the pool, or your laid-back, barefoot evenings.
Have you ever tried to capture summer fireworks with your camera? If you don't know the appropriate camera settings, you may be setting yourself up for failure.
Veronica June, at Veronica June Photography, explains exactly how to get Epic Firework Pictures. Her post here includes free printable guides and and easy to to follow directions.
When photographing fireworks remember to:
Keep your ISO low (try starting around 100 so that the fireworks stand out in the picture)
Keep your shutter speed slow (to allow light to get in and capture the fireworks explosion)
Read more about set up and other camera settings for firework pictures here.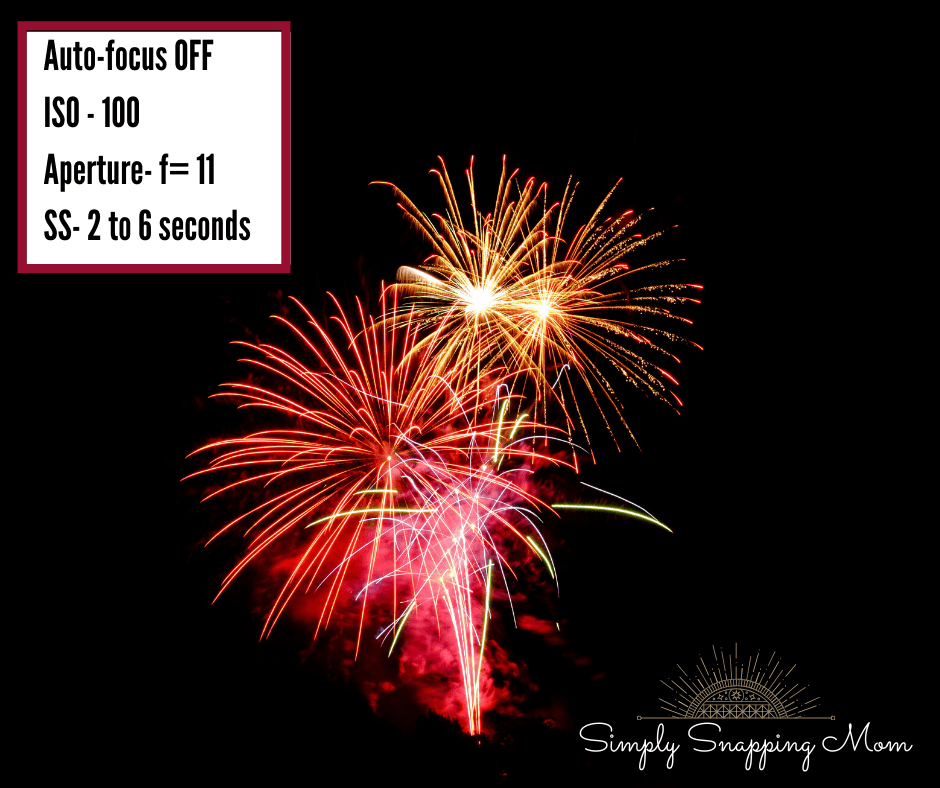 Spring Holidays
Does simply saying the word "spring" make your heart smile a little? Mine does! That is why spring photography is so wonderful. Your surroundings transform into the perfect canvas to capture these happy emotions.
Spring is packed with bright colors, soft sunlight, and memorable outdoor activities. Whether you are a professional or hobby photographer (or even using your cellphone) this season is an ideal backdrop for your picture.
Click here for 6 spectacular spring snapshot ideas!
I love to highlight spring flowers in any of my spring holiday photos. To get bright and beautiful pictures of flowers follow these simple tips:
Lower your ISO (close to 100) to avoid grain
Lower your aperture to highlight the flowers
Focus on the closest part of the flower to you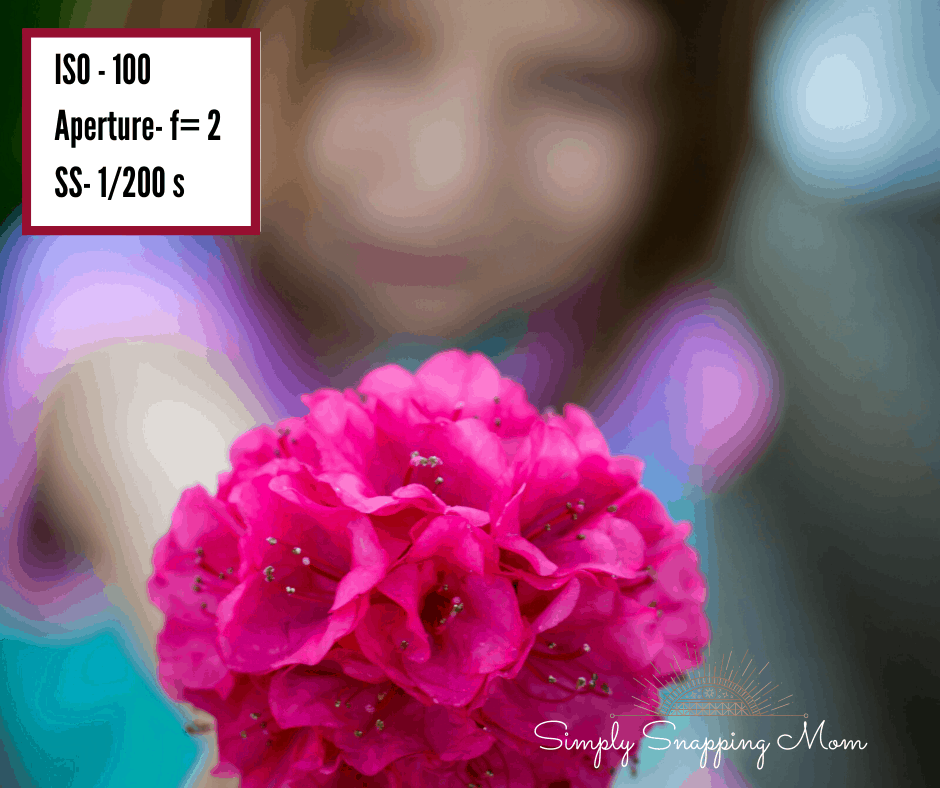 Fall Holidays
Halloween can cause as much anxiety for a new photographer as Michael Myers to Jamie Lee Curtis. Ok, maybe that is an exaggeration but it can add another layer of stress onto this autumn holiday. On top of worrying that I will run out of candy too early and be "that mom" handing out raisins, I always had something else to worry about. The sun is gone, and kids are running around. It is the perfect witch's recipe for a blurry picture- especially if you are in auto-mode on your DSLR.
To take clear and beautiful fall holiday pictures click here for a detailed post or follow these easy tips:
Do NOT lower your shutter speed too low, as subjects are often moving
Lower your aperture to create soft backdrops of fall foilage
Increase your ISO depending on light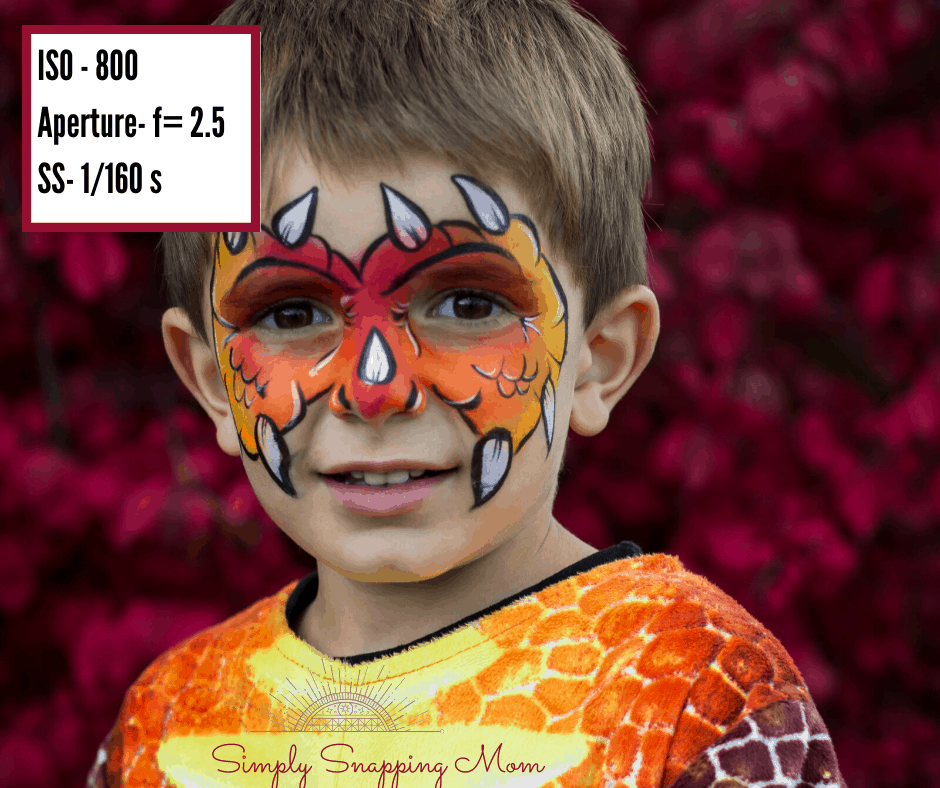 Final Thoughts
Holidays give you a great nostalgic backdrop for your photos. If you capture the moments that mean the most to you, you will undoubtedly produce an unforgettable, emotion-filled picture.
To learn more about your camera settings and what happens when you adjust them, check out these 3 simple photography tutorials (which all include free video tutorials):
If you found this helpful, share it!