Hiding even simple emotions from our children can sometimes feel like an impossible, special-ops mission. My children are always quick to call me out when they sense something seems off, even when I am using my best acting skills.
When scary things happen in this world, is is normal for adults to be worried, stressed, and feel overwhelmed with day to day life. Hiding our fears from our children is often ineffective and only causes confusing emotions.
Imagine how your children's wild imagination interprets these kinds of events if they aren't provided any level of details.
Whether it's a pandemic (like the coronavirus), social injustices, riots, wars or even scarier things that I have trouble even comprehending, it is important to think of how to support your children and ease their distress.
You may also like: 20 Random Acts of Kindness for Kids
5 Tips for Talking to Kids About World Events
These 5 simple tips will help guide you in talking to your kids when scary events happen anywhere in the world.
1) Stay Calm and Reassure Them
Even the youngest kids have the ability to pick up on the emotion's of their parents.
It is normal to feel stressed and overwhelmed when negative things are going on around you; however, you must control your own emotions in front of your children.
It is important to remain calm. Use a soft tone while reassuring your children that there are people working to fix the problem.
Maintain normal routines as much as possible to limit anxiety and feelings of instability.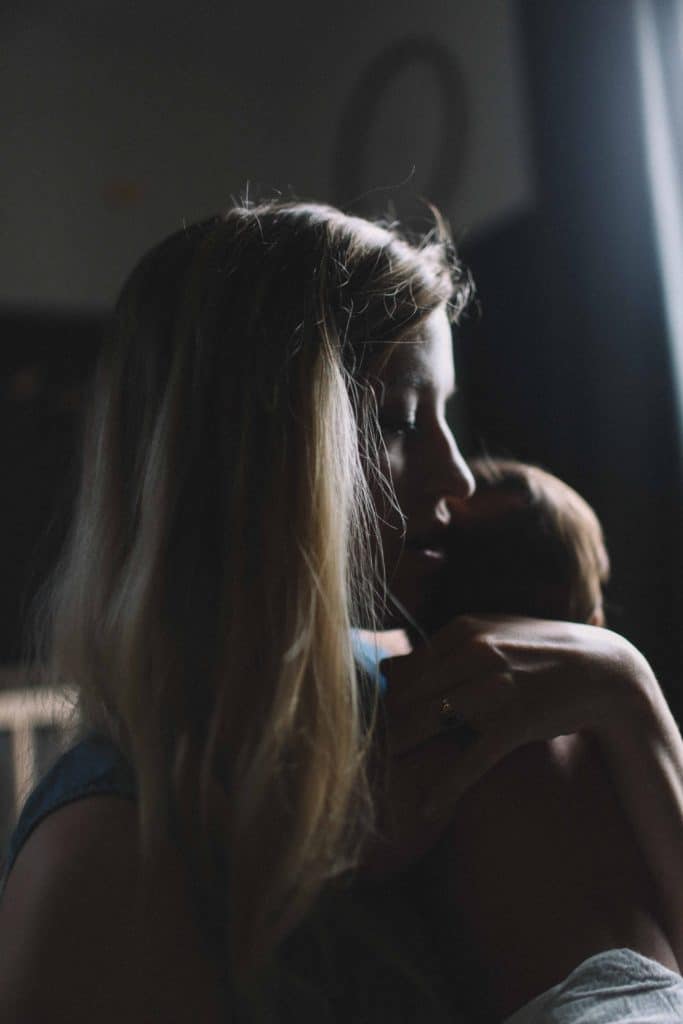 Related: 5 Important Safety Tips to Talk to Kids About
2) Provide Facts and Limit Media
Lying to your child about scary world events can create mistrust. Even if you think that they are not following the specific world event, they may be hearing bits and pieces.
When left to their own interpretation, their imaginations may get the best of them.
Provide facts about what is going on, so that they feel like a valued member of the family and an informed person.
3) Talk to Them in Age-Appropriate Ways
While younger children may need more comfort, older children may need more solid facts.
Here are some general guidelines:
Toddlers may be too young to understand what is going on. Unless they are showing signs of stress or confusion, consider avoiding the topic.
Preschool age children may have picked up on some queues of distress around them. Explain the situation with simple examples and basic details, such as germs or arguments (or what applies).
Elementary age children have possibly learned about the event from school or friends. Be honest with them and stick to the facts.
Middle School and High School students may have deeper questions such as what this means for the economy, the people they know, or their own future. They may withdraw from activities or act out. As a parent, make sure you are keeping the lines of communication open.
You may also find helpful: How to Help a Child who Won't Stop Crying
4) Discuss What They Do Have Control Over
During frightening times, children (as well as adults) may feel like they have lost control. Ease anxiety by discussing what they do have control over.
For example, if it is related to a pandemic (yes, like the coronavirus), speak to your children about washing their hands to avoid spreading germs.
You can also ease their worries by talking about what people are doing around the world to keep them safe.
Discussing with your child what they can do will help them feel prepared and relaxed.
Related: 6 Ways Parents Can Help Anxious Kids
5) Encourage Them to Ask All Questions
Encourage them to ask any question they can think of – whether scary or silly. Ask open ended questions to make sure they aren't masking their emotions such as:
Tell me how you feel about this.
What are you thinking about?
What questions do you have?
Based on their age and personality, use your judgement as a parent to provide honest answers in the best way possible. As a parent, look for signs of stress such as:
Final Thoughts on Talking to Kids About Scary World Events
Crazy things happen in this world, and sheltering your children will not help them cope with stress and fear. Approach your child in an honest and loving way.
Watch for signs of stress. According to the America Psychological Association , these include:
Negative changes in behavior, such as isolation and irritability
Sickness symptoms, with lack of illness, such as headaches and stomach aches
Trouble interacting with friends and family
If you are noticing troublesome signs of stress in your child, reach out to a professional who can help, like their pediatrician.
Most importantly, remind them that as a family, you will get through this together.
If you found this helpful, share it and follow us on Facebook for more up to date discussions on simple parenting.