Raise happy and productive adults by teaching these life skills to kids.
Okay okay, I was eavesdropping.
I sat in a booth at a local restaurant with my family for a Saturday lunch.
I couldn't help myself. The table next to me was occupied by a group of 4 young girls. They originally caught my eye because I was both overcome by confusion and nostalgia when I saw them arrive in their flannel shirts and baggy jeans accompanied by bright-colored hair scrunchies.
They looked like they just stumbled out of a 90's time machine, listening to "No Scrubs" by TLC.
Even though their odd middle parts and bright-white high top shoes brought me back to middle school and pulled me in, their conversation was the thing that kept my ears open.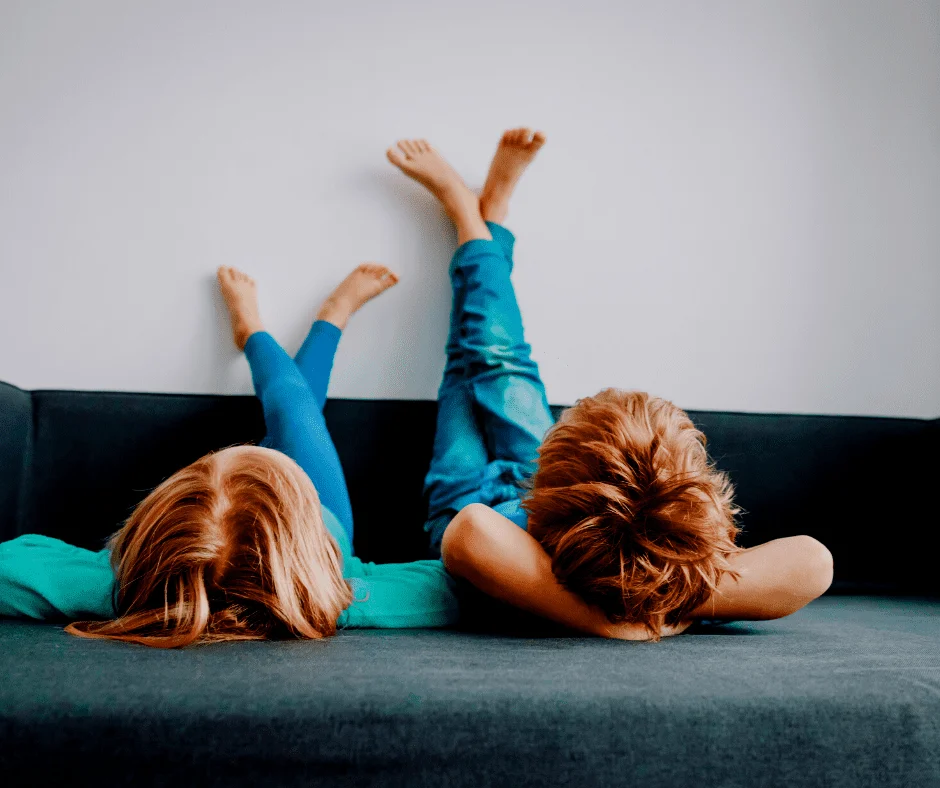 One of the girls promptly told a story about how her boyfriend wanted breakfast and she didn't know how to make scrambled eggs. They all giggled and told similar stories as they giggled about their lack of basic life skills.
I realized that this helpless behavior had become a sort of trend for modern day kids, and I had a sudden mouth-dropping prediction flash across my mind. As a mother of three young kids, the image I saw was myself, roughly 80 years old, helping my daughter put her socks on.
You may also enjoy: 5 Ways Social Media Killed Simple Parenting
Basic Life Skills for Kids
For some kids, independence comes naturally. In fact, I feel that my oldest son was responsible and ambitious enough to practically drive a car at the age of three. However, my almost 8 year old daughter would fall over from starvation before trying to get her own snack.
Regardless if you are raising a naturally independent child or one that needs a push, you should teach your kids these 5 life skills to prepare them for the real world.
1) Basic Social Skills
I am not judging. I have seen it with my own kids, but basic social skills seem to be lost upon modern kids.
As parents, we must be proactive in teaching our children the most basic skills such as:
Introducing oneself
Engaging in small talk
Order your own food at a restaurant
Ask for help when it is needed
These social skills should include basic manners. Help your kid incorporate "Please", "Thank you", "May I", and "You're welcome" into their natural vocabulary.
Related: Great Resource on Teaching Kids Social Skills for Kids
2) Understanding and Managing Money
Learning to budget and manage money are super important skills we must teach our children.
Give your child the opportunity to earn an allowance. Even if it is a small amount, it can help you start conversations about saving versus spending.
Kids who do chores are more likely to be successful adults. A chore chart is a great way to teach kids what can come from hard work.
Saving Champs offers amazing and fun tricks for teaching kids about money!
Related: What to Expect 10 Years After Expecting: Tips on Parenting Tweens and Older Kids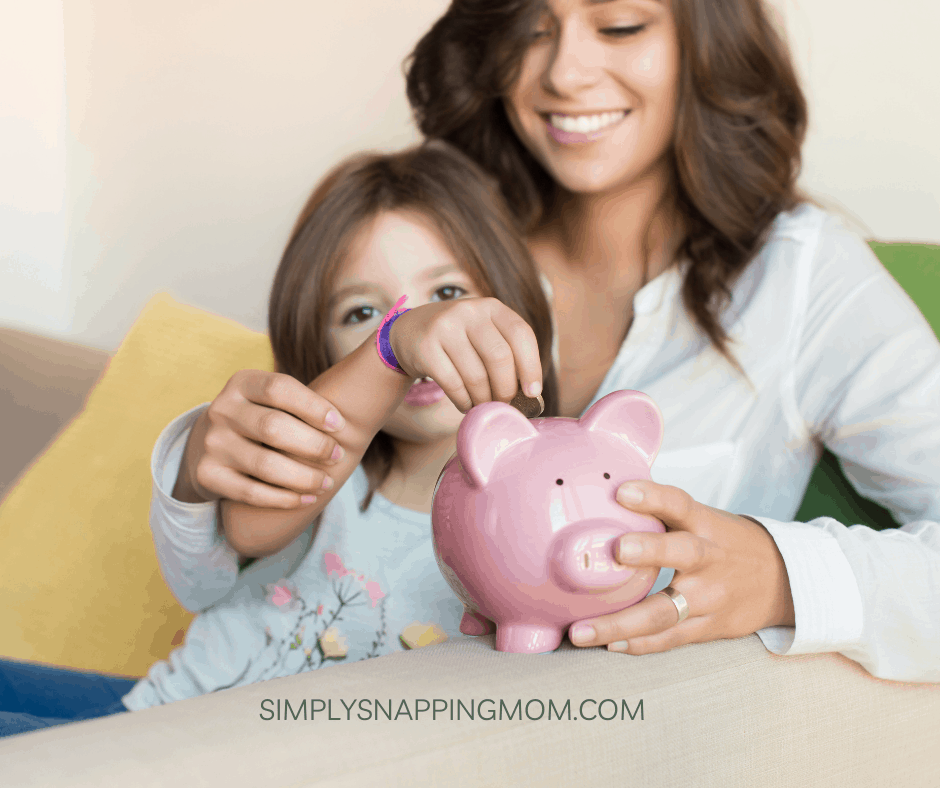 3) Cooking Basics
We need to take a proactive approach in teaching our kids even the most basic cooking skills.
Based on their age and maturity, each your child how to:
Boil water
Crack an egg
Turn on the oven
Follow directions for recipes
Bring your kids into the kitchen and get hands on!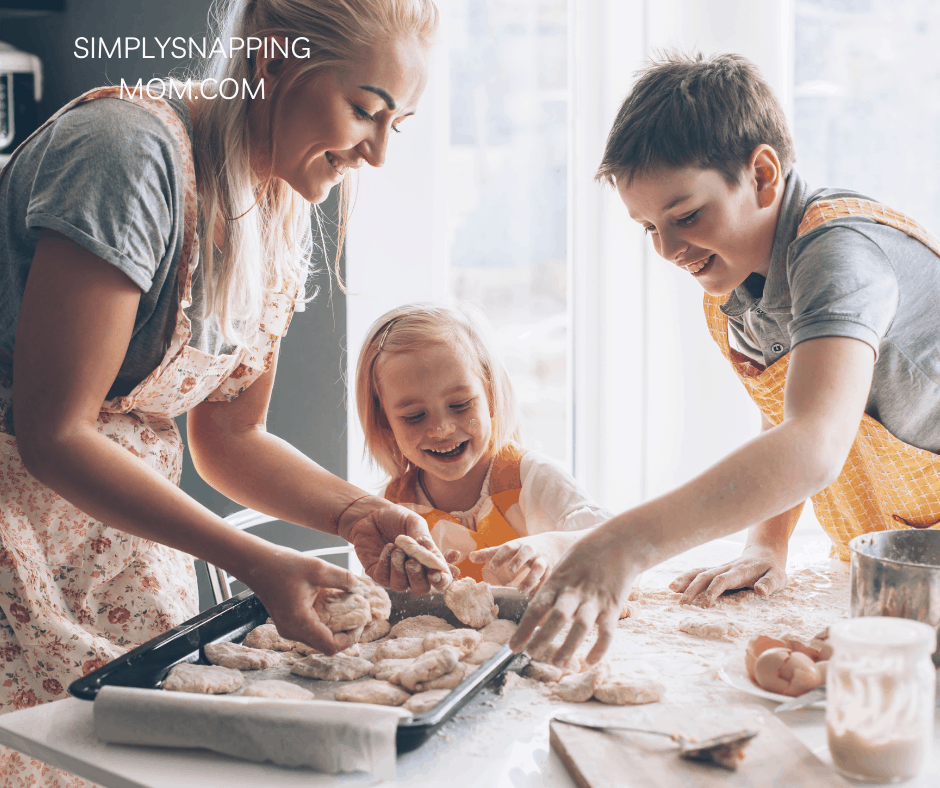 4) Self Care and Hygiene
I know it sounds obvious, but it is important to teach your kids basic self care and hygiene skills.
Encourage your young children to brush their own teeth and hair. As they get older, teach them how to cut their nails.
Remember, calming self care isn't only for adults. Kids can learn how to relax and treat themselves, as well.
Check out these Self Care tips for Kids.
5) Simple Cleaning Skills
I don't expect my children to wax the floors and scrub the toilets, but I want them to be able to do basic cleaning and organzing.
Start with teaching them how to make the bed, fold their clothes, and clean up after themselves. Afterwards, you can encourage them to clean counters, dust their bedrooms, and do the dishes.
The more they help out around the house, the better prepared they will be for adulthood.
Related: Age-appropriate Chores for Kids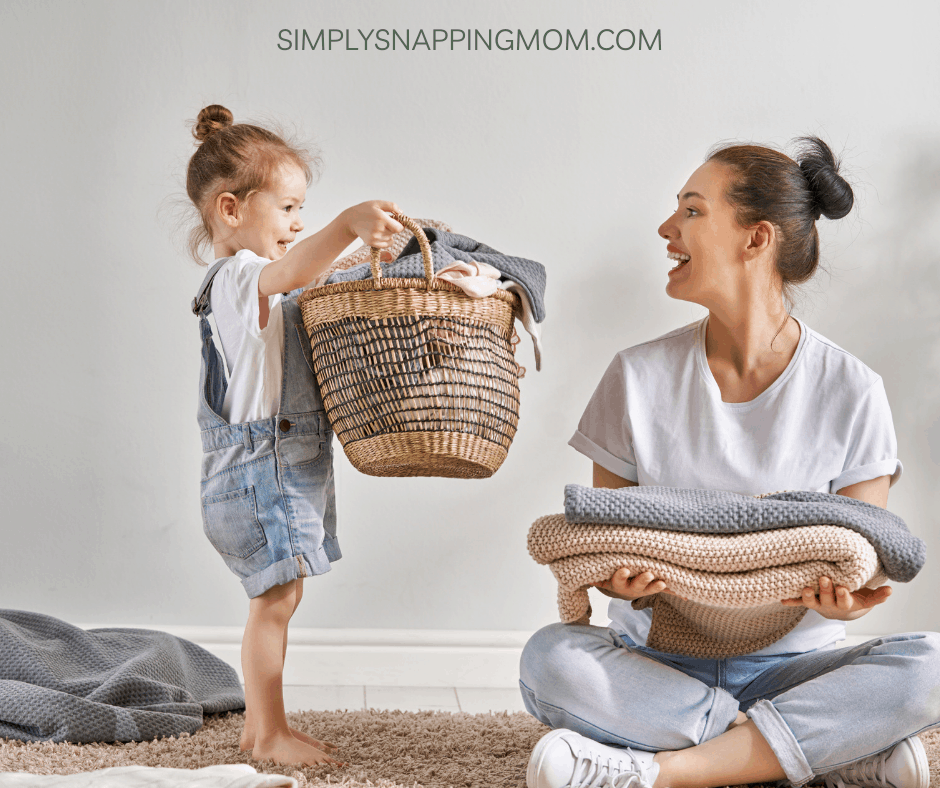 Final Thoughts on Life Skills for Kids
Although I can't help the cute 90's themed gals sitting next to me at the restaurant, I can teach my three kids basic life skills.
Teaching your kids these simple skills will help them prepare for anything life throws at them.
Print the My Life Skills checklist below!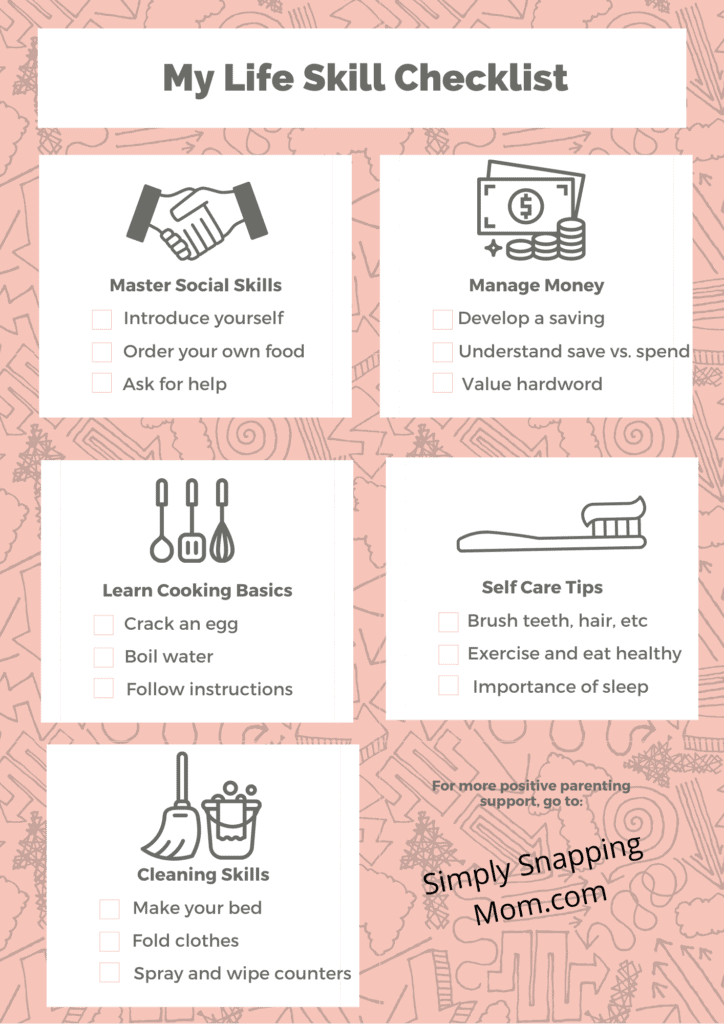 If you found this helpful, share it and follow us on Facebook!