Help your kids live a well balanced life and with these simple and fun family activities that teach about goal setting for kids.
It was not the kind of email you wanted to get on a Friday night.
My daughter's second grade teacher emailed my husband and I with the subject line: "check in". That ambiguous subject line could mean anything, but we had a pretty strong feeling it wasn't going to be great news.
I'll admit, it could have been worse. My daughter's very attentive teacher had noticed that all of a sudden she wasn't paying attention or participating in class.
After my husband and I sat together with our mouth's wide open in surprise for 20 minutes, it was time to talk to my daughter.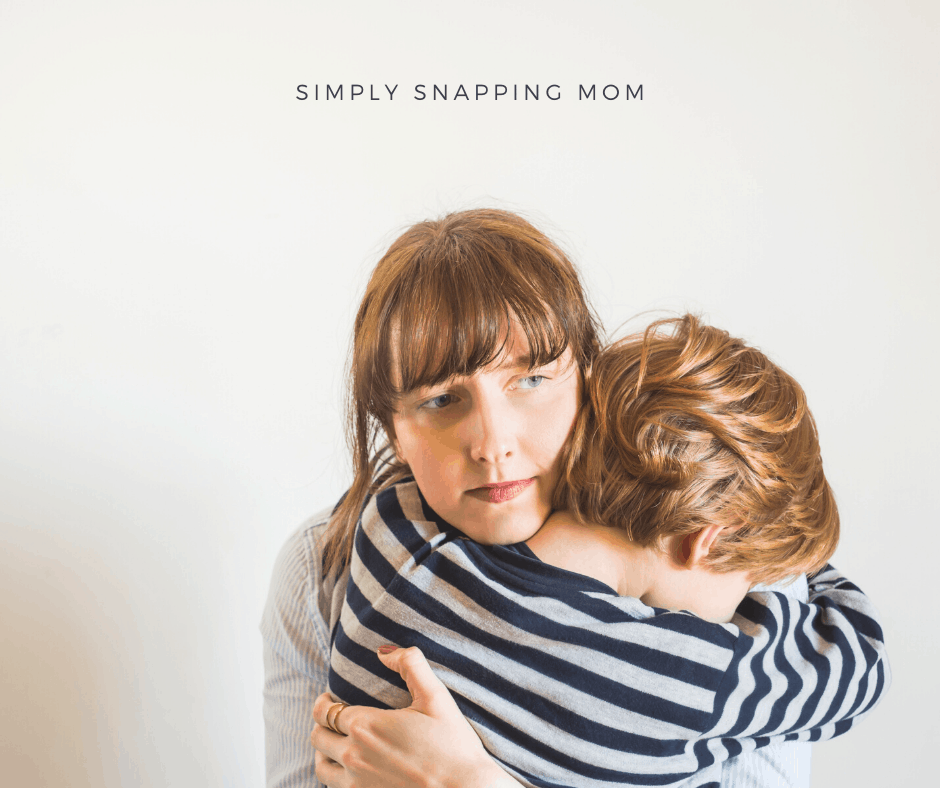 When we gently confronted my daughter, she was absolutely mortified, yet I had a small feeling that she saw it coming.
After the three of us hashed it out, we realized two things:
She was not, in fact, having any direct problems or issues with schoolwork
The primary issue was all due to lack of motivation
She just needed a little help balancing life and getting motivated, and I knew just where to start.
Finding Life Balance Through Goal Setting
Life is a balancing act.
There will always be choices to make. Whether it is what to have for breakfast, or something much more serious.
When we can find balance, through prioritizing and planning goals, we can do what we have to do – while still remaining happy and enjoying life.
Even at a young age, children can become lost as they are try to balance all of the things life throws at them.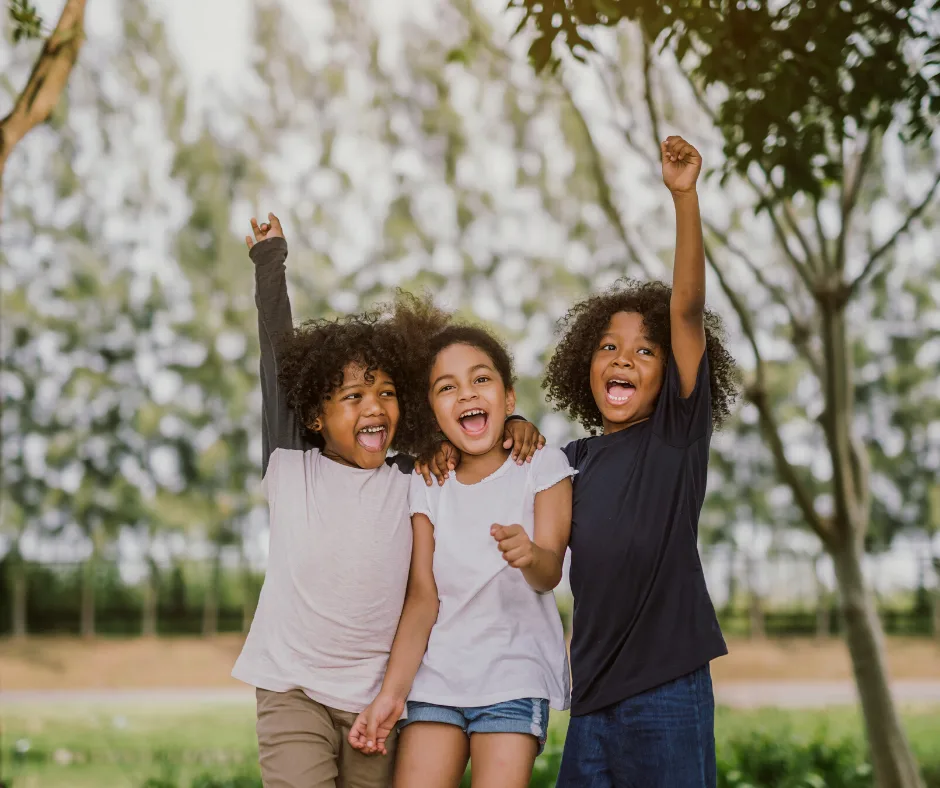 My daughter was skipping out on homework so that she could play video games quicker. Ignoring her responsibilities only caused imbalance and stress. We simply needed her to understand how return to equilibrium.
Setting and tracking measurable goals will help your child accomplish or eliminate stressors so that they can spend more energy doing things that make them happy.
Related: How to Literally Wire Your Kid's Brain for Happiness
5 Steps to Life Balance Through Goal Setting
Help your child truly understand what life balance is and get motivated to succeed with these 5 steps.
Make sure you download your free workbook at the end of this article- "A Well Balanced Life"!
Step One: Take a Moment to Slow Down
It sounds silly that we have to teach our children to slow down, but it is our reality. Children need to learn how to relax and listen to what their mind, heart, and bodies are telling them.
Mindfulness is the basic ability to be fully present in the moment. Aware of where we are and what we're doing. Mindfulness is being able to live in the moment.
Before talking about goals, tasks, and emotions, encourage your kids to do these simple mindfulness activities to get focused.
Step Two: Identify Emotions
Identifying one's emotions is the first step to understanding what we need in life.
Is your child anxious about schoolwork? Are they excited about the weekend? Are they scared to start a new activity? Do they hate doing their chores?
All of these activities are included in A Well Balanced Life, download at the end!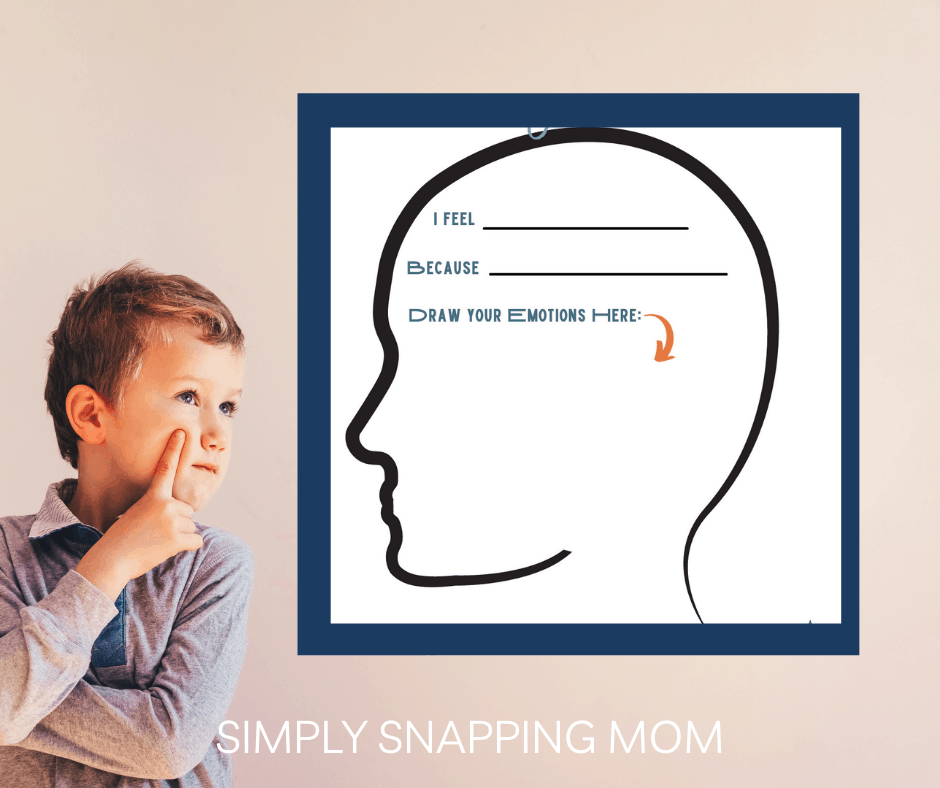 Step Three: Find Your Balance
The most importance exercise is having your kid think about what is making them happy versus what causes stress, sadness, or boredom in their mind.
This will help your child get to the route of things they need to accomplish and what they see as a reward.
This chart, which comes with the workbook, teaches your kids what life balance is.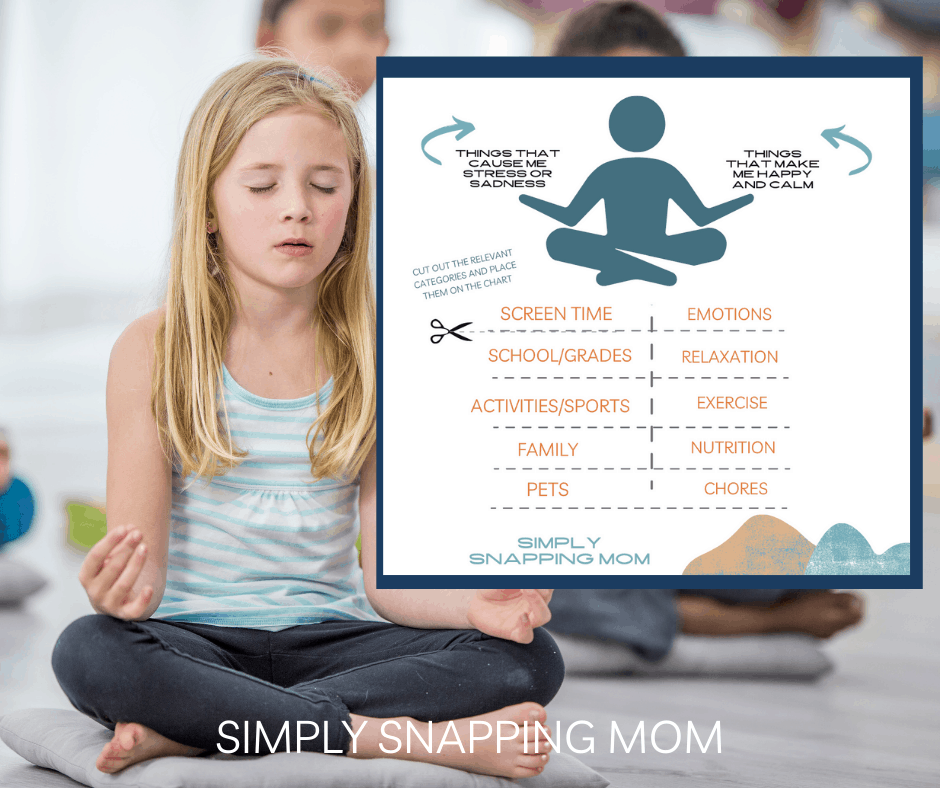 Step Four: Set Your Goals
Now that your child has taken time to understand how they feel, they can start to set a goal.
First, they should set a main goal. My daughter's 'main goal' was simply to be an better student.
The goal doesn't have to be based on a negative event. For example, my son has a goal to qualify for a state tournament in wrestling.
Next, branch of of the main goal. Develop several action plans to achieve the main goal. My daughter's action plans included raising her hand in every class, completing her homework the moment she got home, and following along with the teacher in class.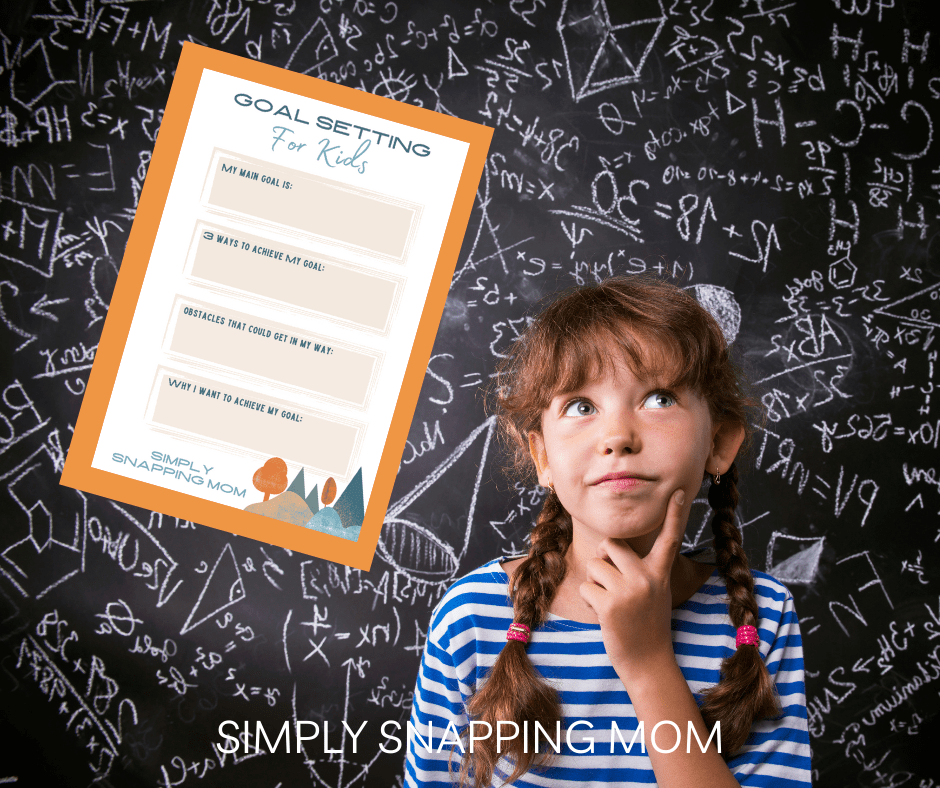 Step Five: Track Your Goals
Now it is time to track those goals!
Determine a timeframe, and keep track of when your child completes each action plan. This will help your child build momentum and stay motivated.
For my daughter, it was a daily goal to raise her hand in each class.
Don't forget to encourage your child to reward themselves when they achieve their goal. They should be proud!
Final Thoughts on Goal Setting for Kids
These 5 simple steps will guide your child to stay focused as they strive to live a well balanced life.
A week after my daughter set her goal to be a better student, we received an email from her teacher that she was doing a fantastic job and was actively participating in every subject.
Watching her swell with pride when she accomplished the goal that she helped create, was a huge parenting win.
Subscribe below to instantly download A Well Balanced Life Workbook.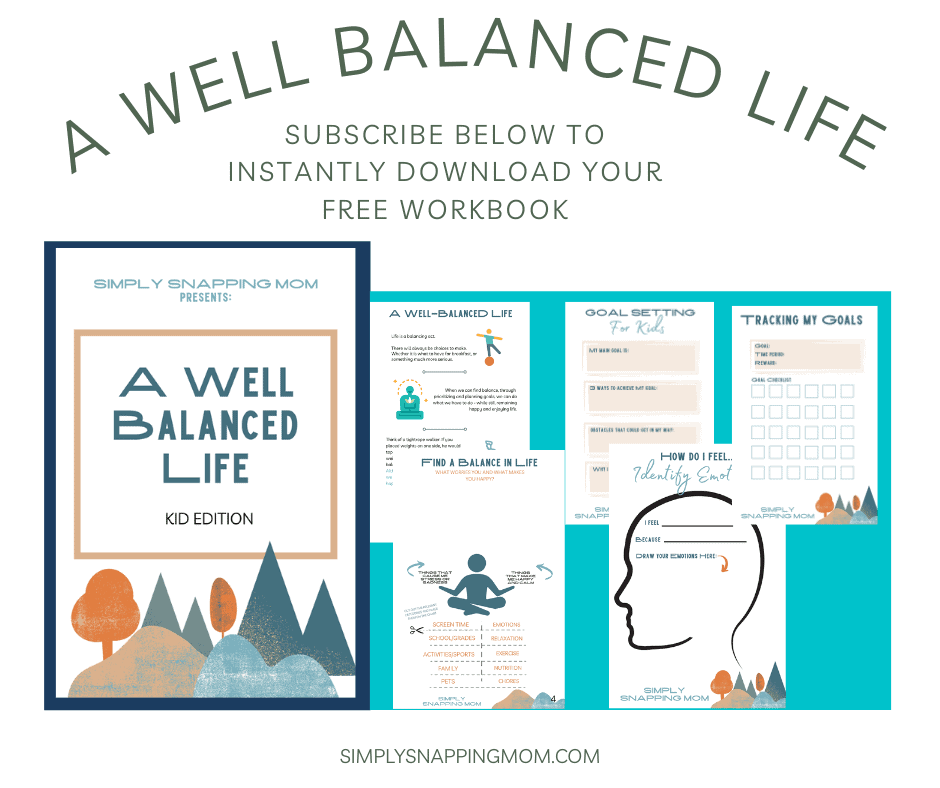 If you found this helpful, share it and follow us on Facebook!