Young children are faced with many different emotions throughout each day. Give them the social skills and emotional regulation tools they need to cope, with these feelings and emotions activities for preschoolers and older children.
My son looked utterly broken.
He trained insanely hard during the year for this moment, and he came up short. It was the youth wrestling qualifier tournament for state championships.
He walked off the wrestling mat after a tough, last minute loss. Even if you didn't know him, you could see the absolute disappointment in his big brown eyes.
I froze. I knew this was an important moment in our relationship. Would he be annoyed if I hugged him? Does he need me to let him cool down before talking to him? Is it too soon to tell him that I proud of how hard he tried?
I decided to rely on those trusty mom instincts – or in other words, to blindly go with the flow.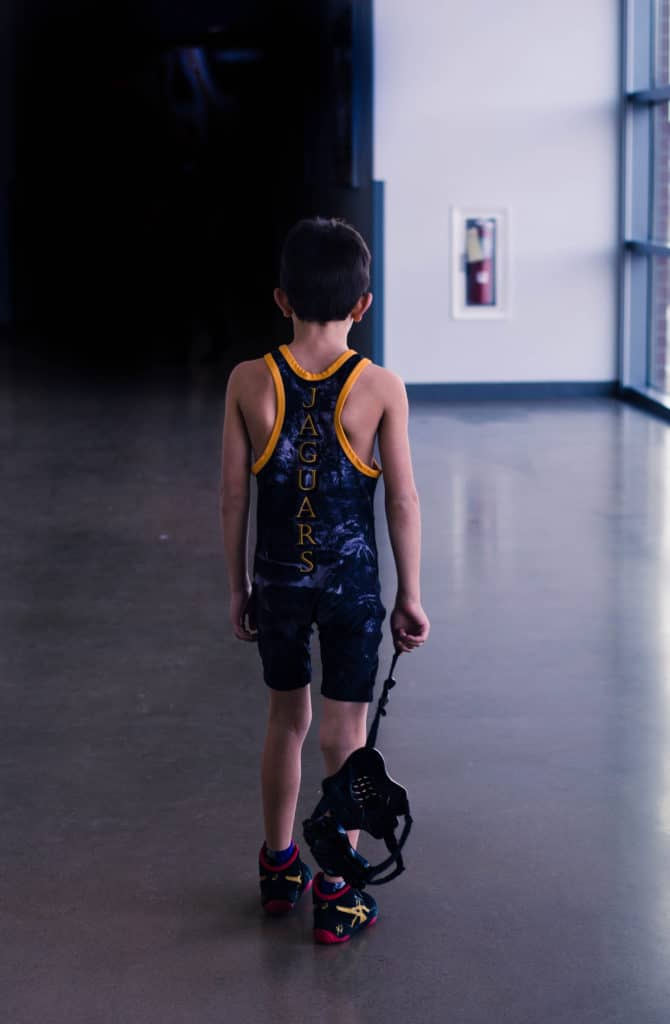 Why Social-Emotional Learning is Important for Kids
When our kids are upset, we often have two reactions:
Often, our first reaction is to mirror our kids frustration, This is, of course, understandable. When a child is having a meltdown, we often get equally irritable – whether at them or for them.
Related: Learn What Causes Meltdowns and Temper Tantrums and 3 Ways to Make Your Kids Feel Safe and Loved
Another common reaction is to try to fix their problem for them.
Unfortunately, neither of these reactions or activities result in a learning or growth opportunity for a child.
Our toddlers, preschoolers, and older children may not realize it, but what they need is an emotion coach – to guide them through understanding these big feelings and uncomfortable situations.
And that is where you come in.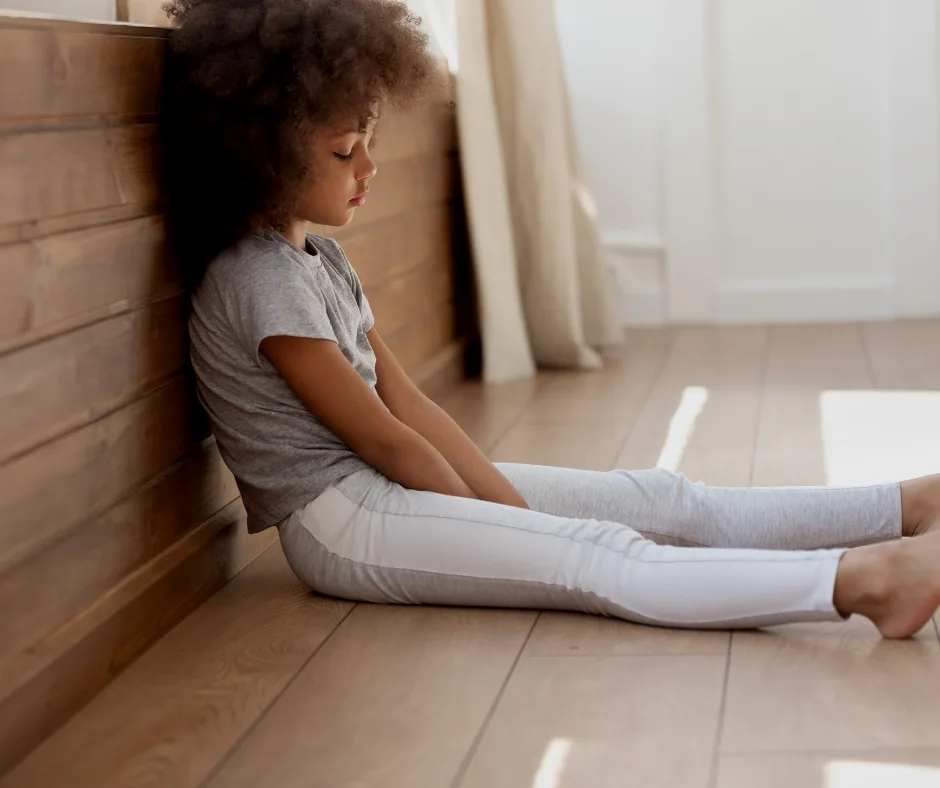 Looking for Different Feelings Activities that Teach Kids How to Calm Down on their own? Start with this great tool , which includes a fun way to teach kids about big emotions!
Feelings and Emotions Activities for Preschoolers and Kids
There are many different ways to teach kids about emotions, depending on their ages.
For toddlers and preschoolers, my favorite ways to get kids to talk about how they feel is with a feeling face activity. Young children are typically very visual so using this fun game to teach them basic emotions is a great place to start.
To do this, download and print your free Emotions Activities Workbook at the end of this post. It includes a fun game on different facial expressions. The different faces (angry face, happy face, sad face) worksheet will help your kid learn how to identify how they are feeling.
As kids get older and understand how to identify emotions, you can teach them different feeling words to truly express how they feel. There are more feeling words than simply "happy, sad, and angry", and the workbook will guide your child through self expression.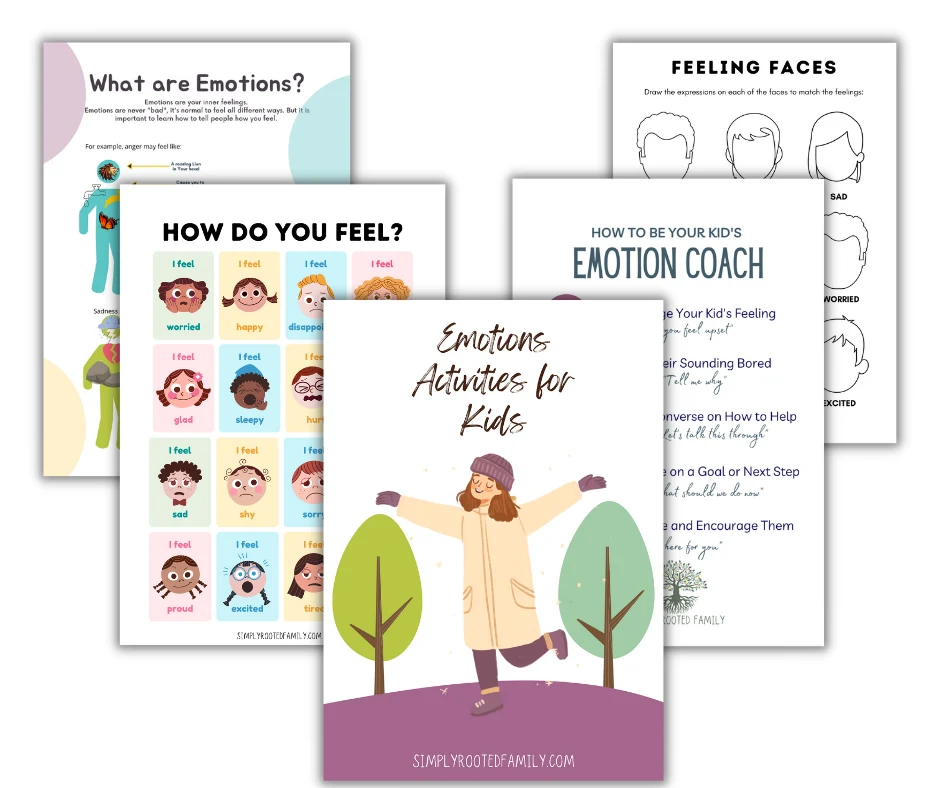 Click here for a great book about emotions.
5 Steps to Coaching Kids Through Emotions
While identifying emotions is an important skill, this is only the first step.
As parents, your job has just begun. Now, you can use these new skills and this 5 step method to be your kids emotions coach: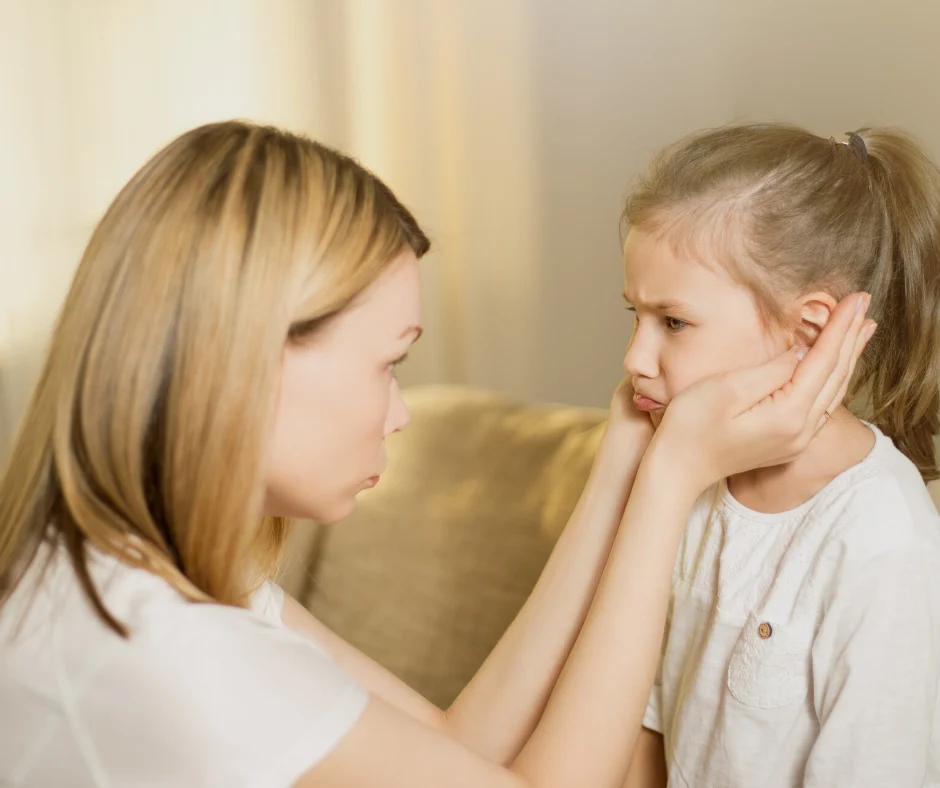 Related: 3 Ways to Adjust Your Body Language and Facial Features When Talking to Kids
A

– Acknowledge
An important first step is to accept and acknowledge their emotions. No matter WHAT they are. Even if you don't understand why your child feels a certain way, you must validate their feelings.
Sometimes young kids aren't entirely sure what they are feeling, and that is where the activities at the end come in.
A great way to do this is by simply saying things like: "I see that this is making you very sad and frustrated."
This works for toddlers, young kids and older kids alike.
You may also like: Girl Confidence Quotes and Parenting Tips
B

– Be a Sounding Board
Often we forget that our children just need us to be quiet and listen.
Before you give any advice or suggestions, hear what they have to say in a calming and healthy way. If they are hesitant to talk, ask them some open ended questions.
For example, ask "what makes you feel that way?"
Related: Social-emotional Skills for Kids who Need to Learn to Cope with Anger
C

– Converse on How to Help
I specifically say "converse" and not lecture.
Help your child come to their own conclusions and try to solve their own problems in a positive way. When they talk through problem solving options, they are improving their emotional intelligence.
This may look like: "I know are upset that you can't have candy before bed, but if you don't sleep good let's list all the fun things you will be too tired to do tomorrow."
While this example is for toddlers and preschoolers, you can uses this emotions activity for older kids, too.
You may also like: Teaching Kids What it Means to be a Good Friend
D

– Decide on Goals
During this step, you can help you kid talk through a future plan.
Depending on the situation, it make look like a way to prevent the situation from happening again, or it may be next steps.
When my son lost his wrestling match, we talked about how we can work hard to achieve his goal the following year.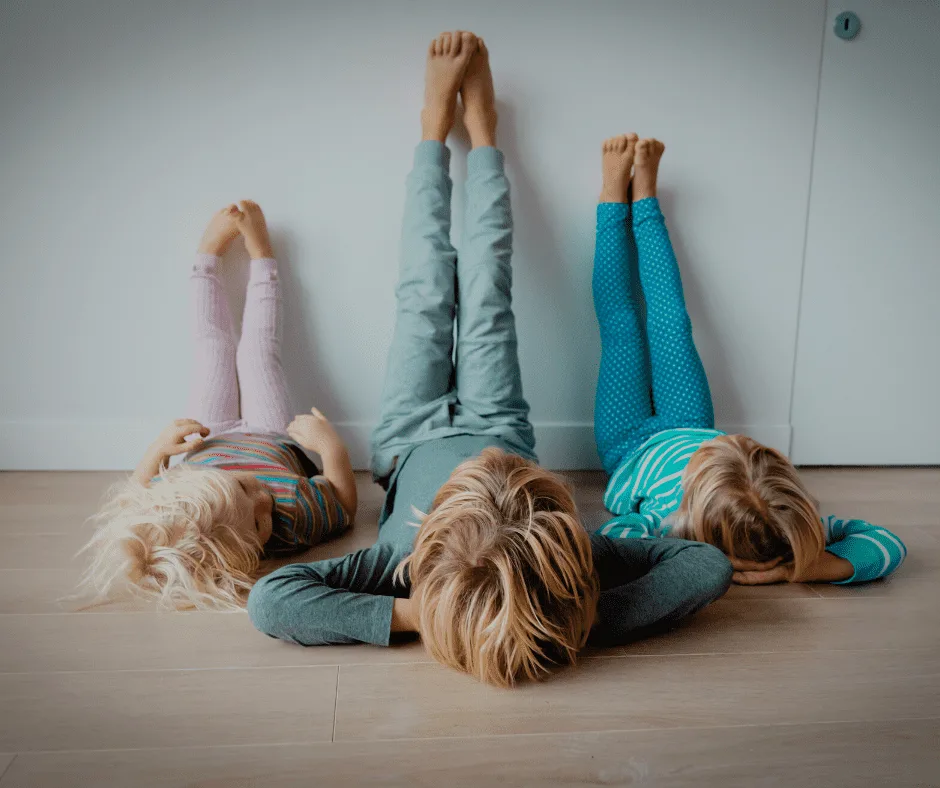 E

– Express your Love
A little love and affection goes along way, especially after your child opened up to you about their problems.
This improves social emotional development in two ways.
First, when parents express feelings and their own emotions, they are helping kids learn to focus on the feelings of others. This cultivates empathy and important skills for social situations.
Secondly, physical and verbal affection will boost your child confidence and ability to cope in life.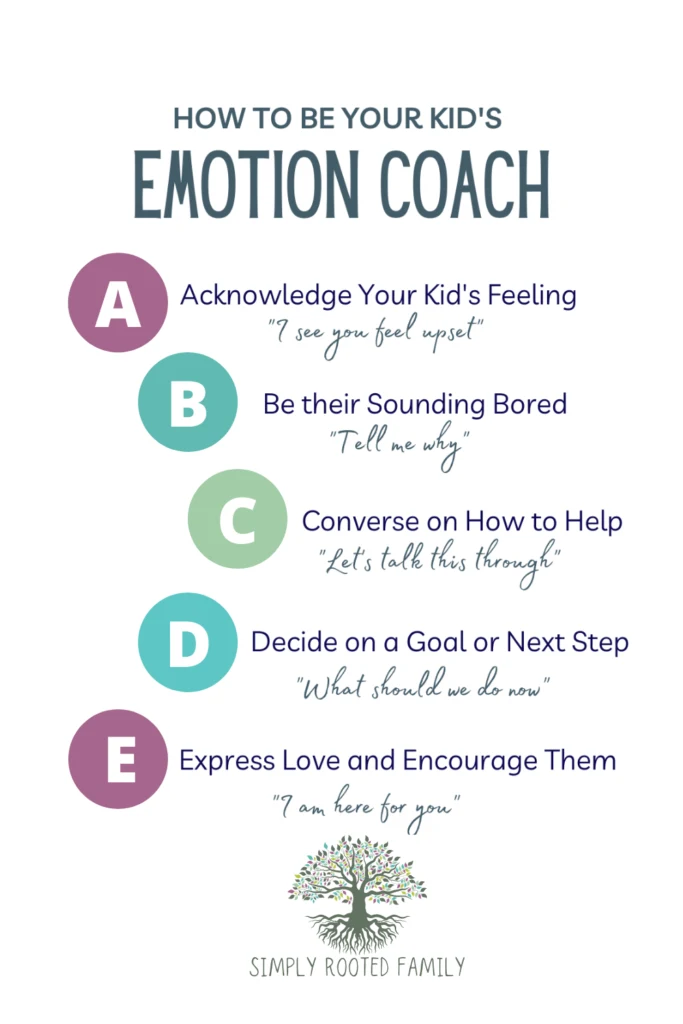 The next time your kid is upset, you will have these valuable skills and interactive games to help your kid express basic feelings and their own emotions.
Final Thoughts on Feelings and Emotions Activities for Preschoolers
Emotion coach. I bet you thought it was a little cheesy when you first heard the term.
However, if you Acknowledge their feelings, Be their sounding bored, Converse about options, Decide on next steps, and Express love you will for sure raise kids who can tackle obstacles like a pro.
Share it and follow us on Facebook for more honest parenting discussions on how to raise kids who are healthy at home and strong in the world.
Download your free Ebook on Feelings and Emotions Activities for Preschoolers – and get access to all our free printables here: