Learn how to raise boys who feel comfortable expressing emotions and talking about feelings with these simple parenting tips.
Some men are the strong silent type. They lock up their emotions and throw away the key.
Not my father. He looked like a big tough guy, but he was a big teddy bear filled with marshmallow fluff.
When Gaston almost killed the Beast and then Belle told him she loved him, my dad had tears streaming down his face. I see his eyes water when he holds one of his grandbabies.
I don't expect my two sons to grow up crying during Disney movies. My dad had five daughters, which most likely melted his heart a little extra. However, I want my boys to grow up feeling comfortable expressing how they feel.
In my own experience, talking about "mushy" stuff, like feelings, doesn't come naturally to my sons. Even a simple "how was your day?" usually receives a lazy shrug.
Therefore, I decided to find a way to "crack" that hard shell, eliminate the "sensitive boy" stigma, and discover a way to raise boys who feel comfortable expressing emotions.
Related: How to Raise Boys into Gentlemen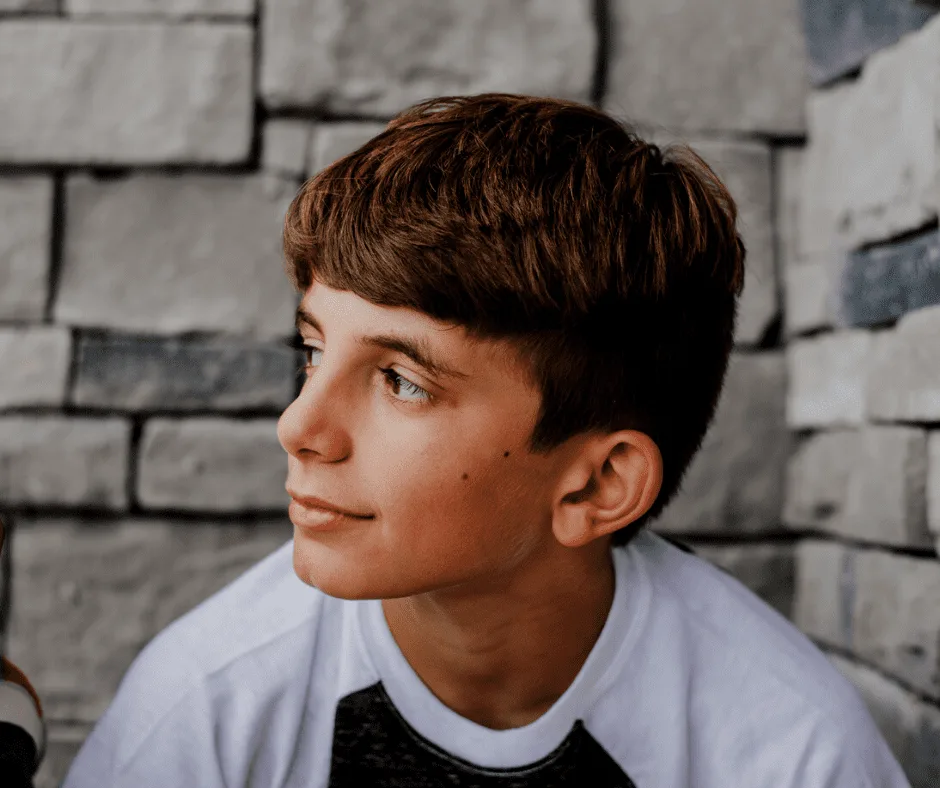 Expressing Emotions 101
As parents, there are ways you can unlock your kid's mind and melt that icy layer that shields their emotions from view.
These 5 simple steps can help you get started in raising boys who feel comfortable expressing emotions.
1) Develop an "Emotions" Vocabulary
Your child can't effectively express their emotions if they don't know HOW to. Studies show that females naturally have a higher level of emotional intelligence than males; therefore, our sons may need some assistance.
Labeling emotions may sound easy to us, but many children need help identifying their feelings. When kids slow down and think about how they feel, they can learn how to be mindful of their actions. In the end, this improves your son's ability to communicate.
Check out this book, or print this easy chart to help your child think through how they feel. Encourage them to identify they are feeling instead of "shrugging" or saying "I'm fine".
For full post on how to help kids with emotions click here and check out these free printable emotion faces.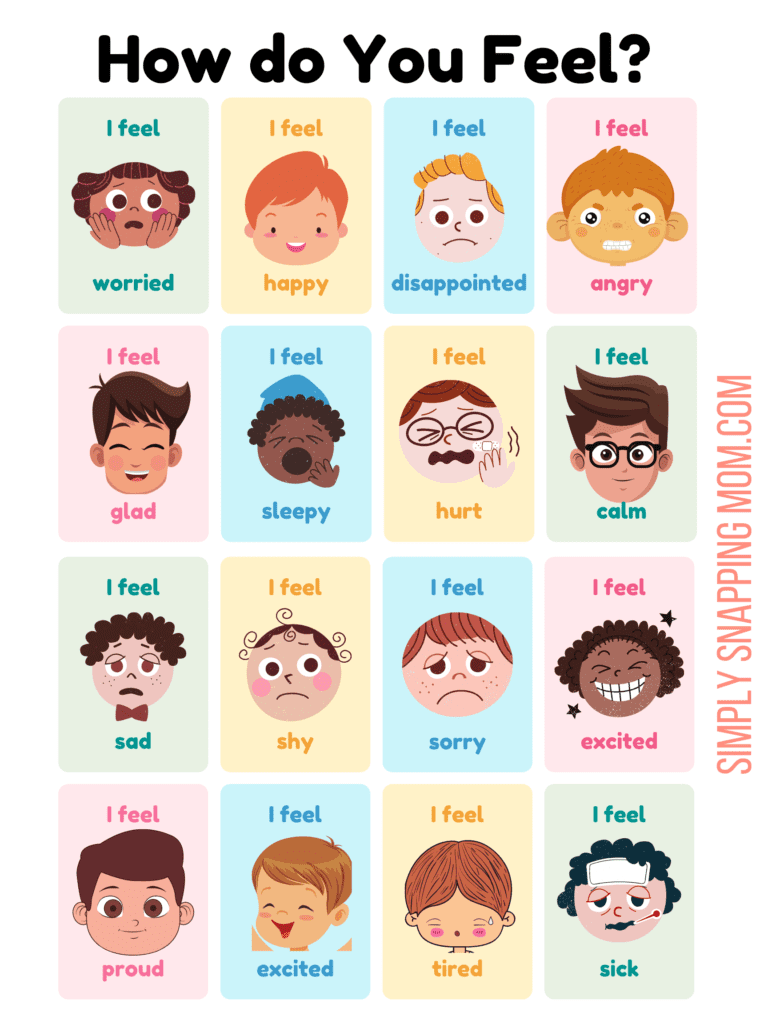 2) Model Openness and Expressing Emotions
The other day, I was having a particularly rough morning. When my oldest son asked what was wrong, I basically told him that he wouldn't understand.
We can't expect our sons to learn how to express their feelings if we shutdown and lock up when things aren't going our way. I told my son that work was extra busy and I had a deadline, which was making me feel stressed out.
He had an empathetic look on his face when I opened up to him, and he told me that he would take the dogs on a walk to help me out. In this scenario, I demonstrated mindfulness and got some unsolicited help (mom win!).
Also read: Inspirational Quotes from Mothers to Sons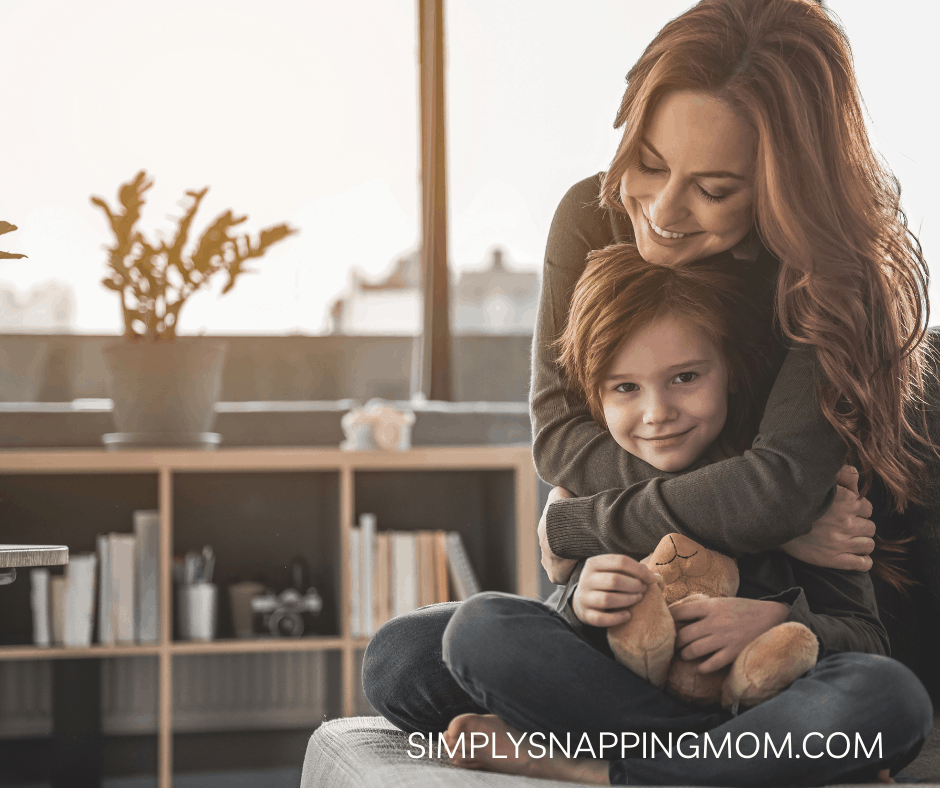 3) Encourage "I" Statements
After your son identifies his feelings, encourage him to speak in "I" statements.
"I" statements will force your son to express his own feelings, rather then placing blame on others. For example:
"You" statement: You never listen to me
"I" statement: I feel frustrated when I feel like I can't express myself.
Since communication is a key quality in strong families, it is important to develop the conversation skills to effectively express feelings and talk openly. When used properly, "I" statements lead to positive and efficient conversations instead of frustrated shouting.
4) Teach Regulation Techniques
Labeling feelings is only the first step. The next step is understanding how to manage the uncomfortable emotions.
Experts, like Lindsey Giller, PsyD, a clinical psychologist at the Child Mind Institute, explains that in young children the emotional side of the brain isn't communicating with the rational side. The fancy name for it called "dysregulation".
These simple activities will help boys bridge the gap between their big emotions and their thought process: Calm Down Card for Kids.
5) Actively Create a Non-judgmental Atmosphere
If we want our sons to be open with us, they need to feel that they are in a judgment-free environment.
Proactively tell your son:
What ever you are feeling is okay
You can tell me anything
I want to know what you are thinking about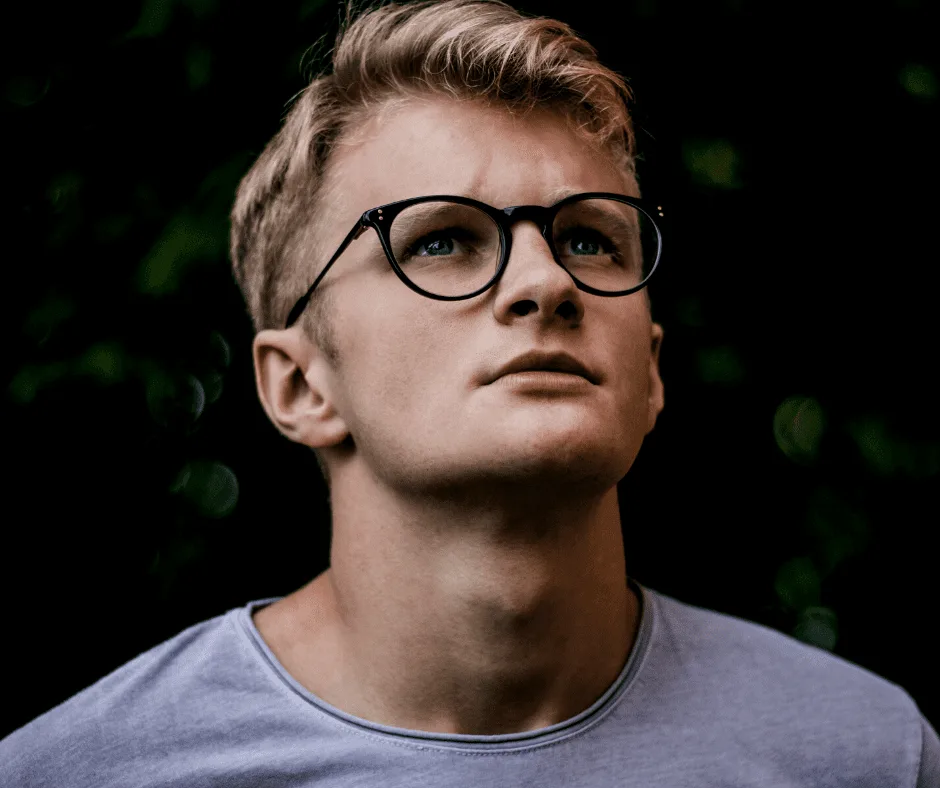 Final Thoughts on Expressing Emotions
As much as it pains me to refer to my baby as a "man" in any fashion, my goal is to raise an emotionally intelligent man out of my son.
I don't expect my son to weep when he sees a sunset or tear up at the conclusion of each Disney movie. However, I want him to feel confident to tell me exactly how he feels.
These 5 simple tips will help you raise mentally healthy boys who feel comfortable expression emotions.
If you found this helpful, share it and follow us on Facebook for more discussions.
Also read: 10 Forgotten Gentleman Standards to Modernize for our Sons