Are you looking for the best sensory toys autism or sensory exploration? These 8 products are designed to help sensitive kids or children with special needs relax, focus, and thrive.
The gifts and toys are great for kids who are mildly sensitive, kids with an autism spectrum disorder, or anything in between.
This post may contain affiliate links (meaning at no extra cost to you, I could earn commission if you purchase a product).
As a parents of a highly sensitive child, I can personally recommend these great products based on our own experience.
These are the best sensory toys for autism and the best products for supporting any sensitive child.
Related: 3 Sensory Red Flags in Children
1) Seamless Socks
Socks. Socks can be the bane of existence for anyone parenting a sensitive child.
If your child is sensitive, then there is a good chance that they have had issues with socks.
Those tiny, little seams in socks have caused massive disruptions to my sensitive daughter's day. Also, I talk to many other parents who have said the same thing.
Do you have an infant or toddler? Check out these easy sensory activities for baby.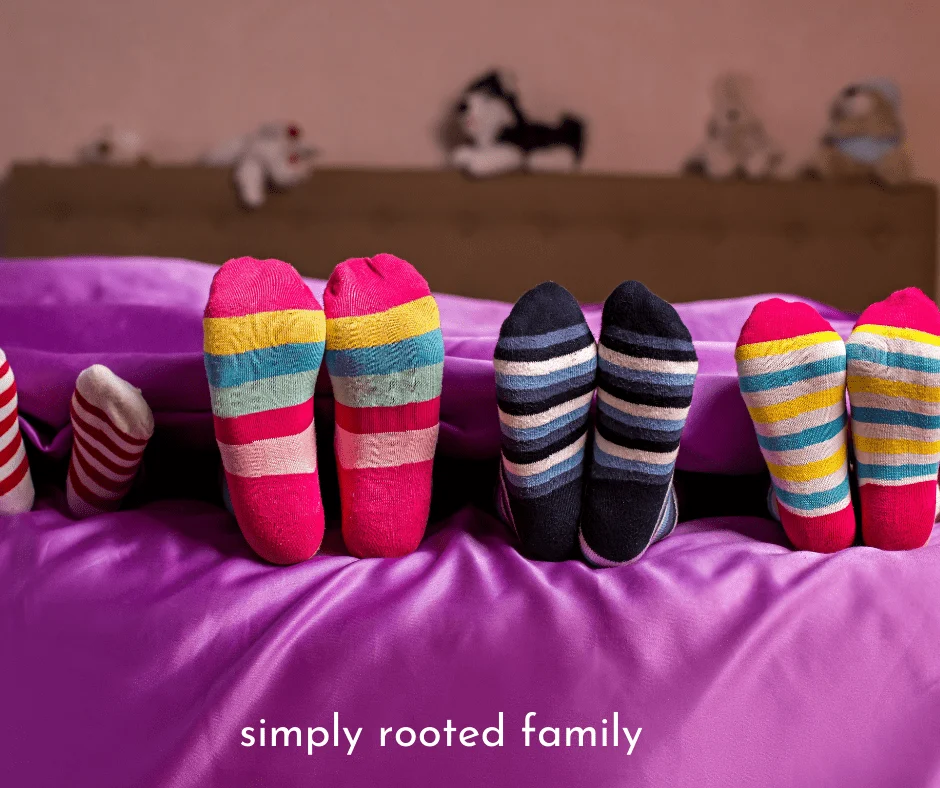 There have been mornings where my daughter decided, after trying on 10 pairs of socks, that wearing no socks (even in the snow) was a more comfortable option for her.
Discovering Seamless Socks has been a lifesaver for us.
2) Weighted Blanket
Research has also shown that weighted blankets help kids sleep better.
In fact, it even helps relieve anxiety in kids.
The reason for this seemingly strange effect is something called deep pressure stimulation, or a firm but gentle squeezing, hug, or holding that relaxes the nervous system.
My daughter began sleeping through the night when I purchased this Weighted Blanket for her.
3) Highly Sensitive Child Book
Rest assured, if you think you are raising a sensitive person. It is a actually a common personality trait.
Yes, personality trait; not disorder. High sensitivity (also called Sensory-Processing Sensitivity or sensory processing disorder) is a temperament type – one that's shared by 20% of the population.
While it's no surprise that an outsider may have a hard time understanding this, it can be shocking to realize that you child may not fully understand how they feel also.
This book is a great start for getting young children to start to talk about how they feel.
If you are looking for resources on parenting sensitive kids, read this article on Raising Sensitive Kids or check out this book: The Highly Sensitive Child: Helping Our Children Thrive When The World Overwhelms Them.
Related: How to Encourage Social Interaction in Your Shy Kid
4) Feelings Journal
In the book The Highly Sensitive Child, Clinical Psychologist Dr. Elaine Aron explains several traits that are shared by highly sensitive kids (or kids with sensory processing disorder). These traits include:
Intense emotional reactions- ex: cries easily and is prone to social anxiety
Deeply processes experiences- thinks about things that happened for a long time aka deep thinkers
Extra empathetic– shows great concern for others, often compassionate kids
Easily overstimulated– needs down-time, nervous system revs up quickly at a loud birthday party or even the sound of a flushing toilet
Sensitive to subtle changes- sensitive to "itchy" clothes, loud noises, and bright lights, picky about food
Sensitive children should be encouraged to journal their feelings to understand and balance out their sensory input.
Older children may prefer a journal like these:
While younger children may want to try a journal like this:
5) Simple Sensory Activities
Sensitive kids need to have down-time in a quiet place where they can relax and re-focus.
Some of the best sensory toys include:
Kinetic Sand– the different textures can be comforting to sensitive kids
Play-Doh – this classic activity is a great toy for sensitive kids
LEGO's – can help your child focus on their fine motor skills
These toys are also great gifts for autistic children with sensory sensitivities.
Also, check out these awesome sensory crafts for autism or this Winter in a Bag Sensory Play Activity.
6) Water Beads
Water beads are little beads are made from a water-absorbing material. The beads absorb water, they grow.
The bright colors and tactile stimulation (involving touch and texture), are so much fun for any child.
These are great for sensory play – just make sure you keep them in a bowl to avoid a gigantic mess.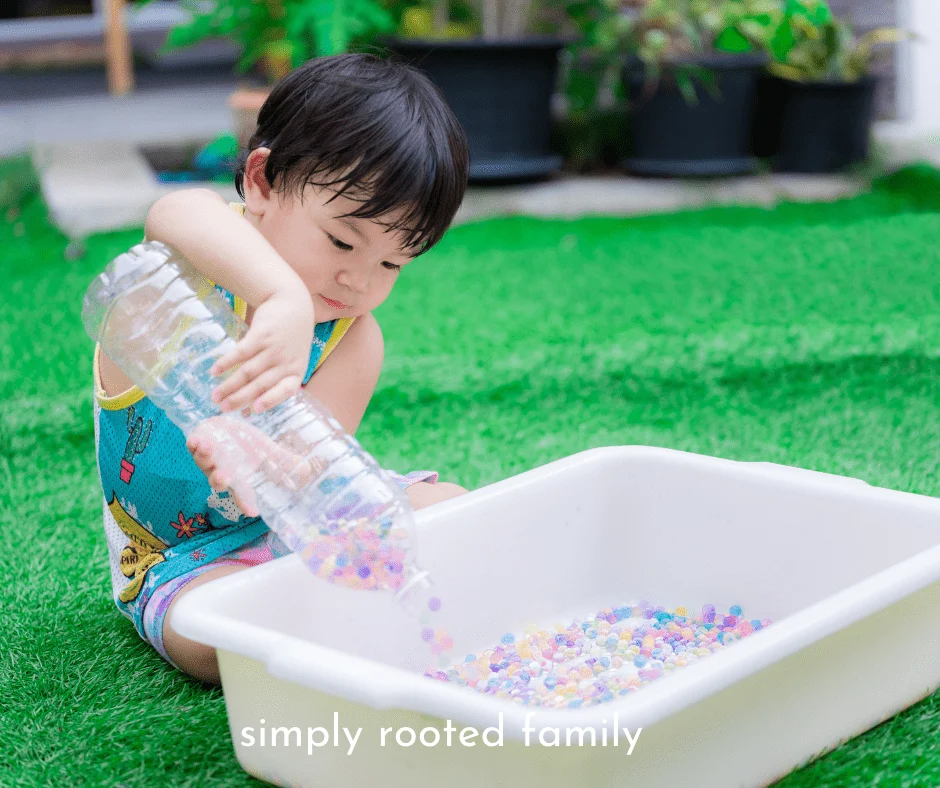 Check out these Mindfulness Activities for Kids.
7) Small Toys and Fidgets
Are you wondering what is a fidget toy?
Fidget spinners and other related sensory fidget toys help kids focus by calming their anxious behavior. The repetitive motion of spinning, clicking, or rolling fidget toys can boost concentration and result in a calming effect.
Also, they are just fun!
Whether they are fulfilling your child's sensory needs, recommended by your occupational therapist, or simply relaxing for your child, these are a great way to give your child quick sensory stimulation. And if you ask most modern kids they will say that these are the best toys for trading at school.
Some fun sensory products that keep little hands busy include:
In fact, learn all the benefits of lego play here.
8) Noise Cancelling Headphones
Both music and quiet time can help calm down most people. That is why noise cancelling headphones are a great gift for sensitive kids.
There are so many sensory experiences to be by simply listening to music and soothing sounds.
Headphones come in all different shapes, sizes, and price ranges.
My kids love their Beats, but we have also had good luck with this more affordable Sony version: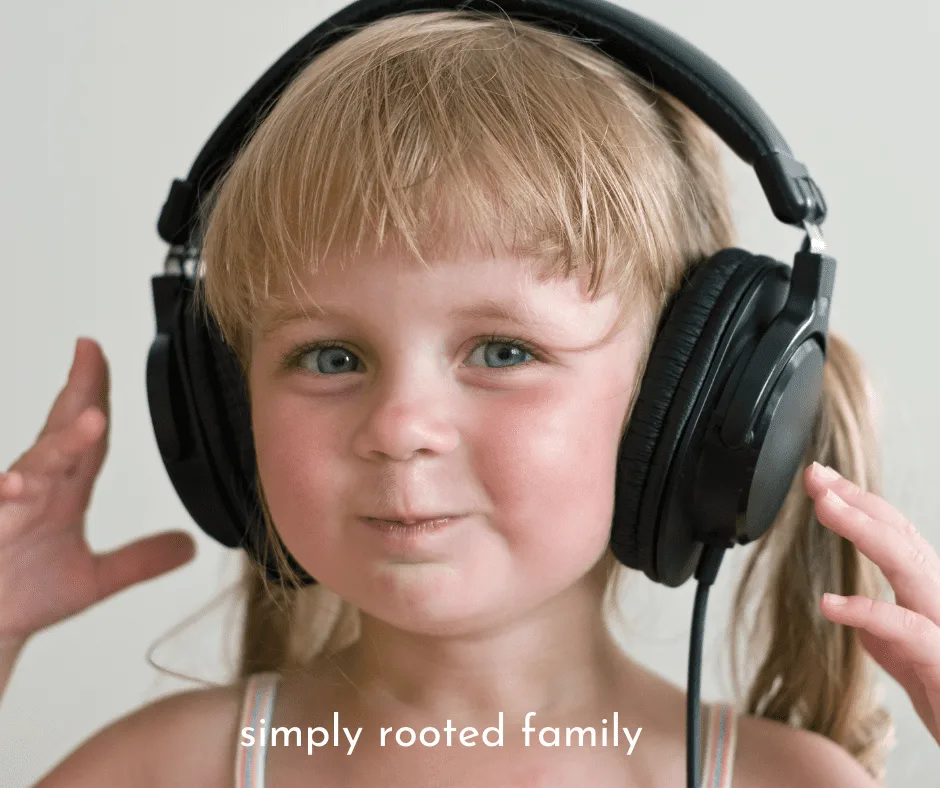 You May Also Like: 5 Important Social Skills for Kids
Final Thoughts on the Best Sensory Toys for Autism and Sensitive Kids
My sensitive daughter is an amazing person. She is an insanely empathetic person, she is a deep thinker, and share cares very much for everyone she meets.
She just happens to get over-stimulated easily and happens to hate socks.
These simple products are truly lifesaving for our family, and provide comfort for my daughter on a daily basis.
And, I'd be lying if I said I didn't enjoy playing with her fidget toys.
For more honest parenting conversations, follow us on Facebook.
Also Read: Sensory Overload in Parents: Common Sensory issues in adults and How to Manage it all.
Resource: Autism Speaks