Make sure to download your free emergency binder printables at the end. (note: may contain affiliate links meaning that at no extra charge to you, I could earn a commission if you purchase a recommended product)
Preparing your family members for a natural disaster or an emergency situation is a great idea. Emergency plans will give you a peace of mind and can save lives.
An emergency preparedness binder gathers all important information in one place. Keep it in a safe place as a quick reference so that in the event of an emergency you are not caught with your head in the sand.
4 Reasons Why You Should be Prepared for an Emergency
Being prepared for a crisis can mean the difference between loss and survival.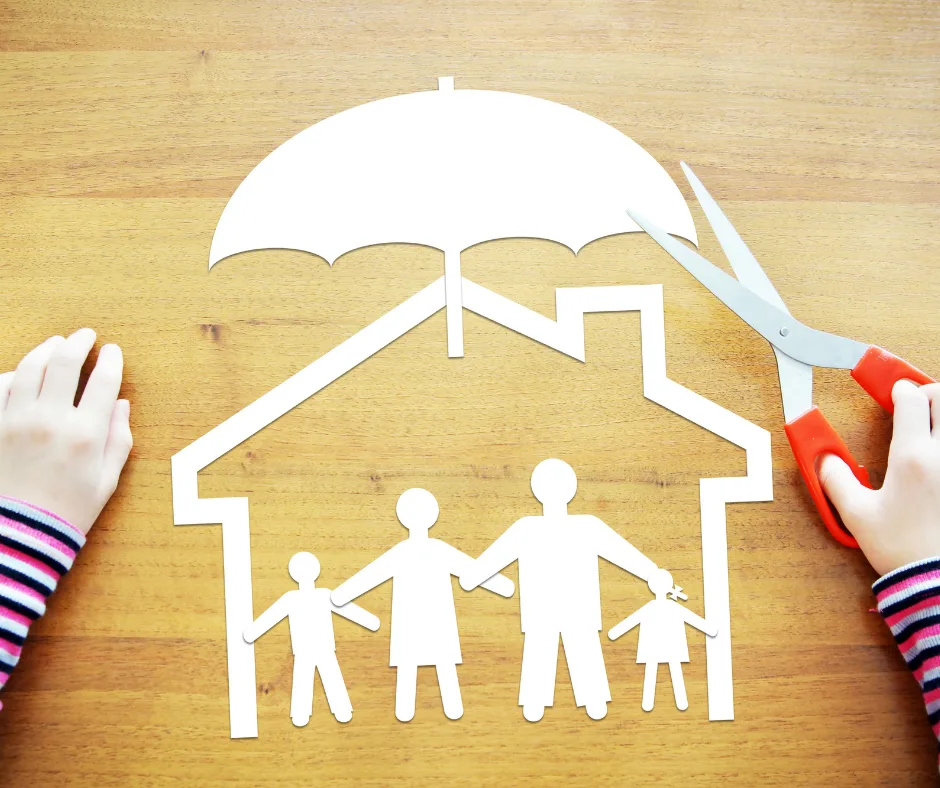 Being Prepared Can Save Lives
When a family has an understood emergency plan for handling the response and recovery, every step in emergency management matters. Planning and response could mean the difference between life and death.
An Emergency Binder and Plan Can Reduce Fears
Knowing what to do and where to go can lessen the fear of the unknown and help all involved reach safety faster. When you have a plan, you can spend less time worrying if you have done enough to prepare.
Preparedness Can Make It Easier to Recover
Unfortunately, a disaster or emergency often results in loss of property and/or life. When you have a plan in place, you can know that you have done everything in your power to prevent catastrophic issues. This is a huge anxiety reliever.
Preparation is easy
Anyone can prepare an emergency kit and develop an emergency plan. The steps and checklists in this workbook will help you get started so that you can be prepared if bad things happen.
Related: How to Talk to Kids About Scary Events, According to Age
Your Emergency Family Binder
At the end of this blog post, you can print your own emergency binder for free.
Being prepared or having an emergency plan for freaky or natural disasters doesn't make you crazy or paranoid. It is important to plan ahead and be prepared for situations out of our control.
Included in your digital download emergency binder printables are these important documents, checklists, and preparation guides to help you and your family prepare for the worse-case scenario.
These 3 steps will help you prepare your family for a unexpected event.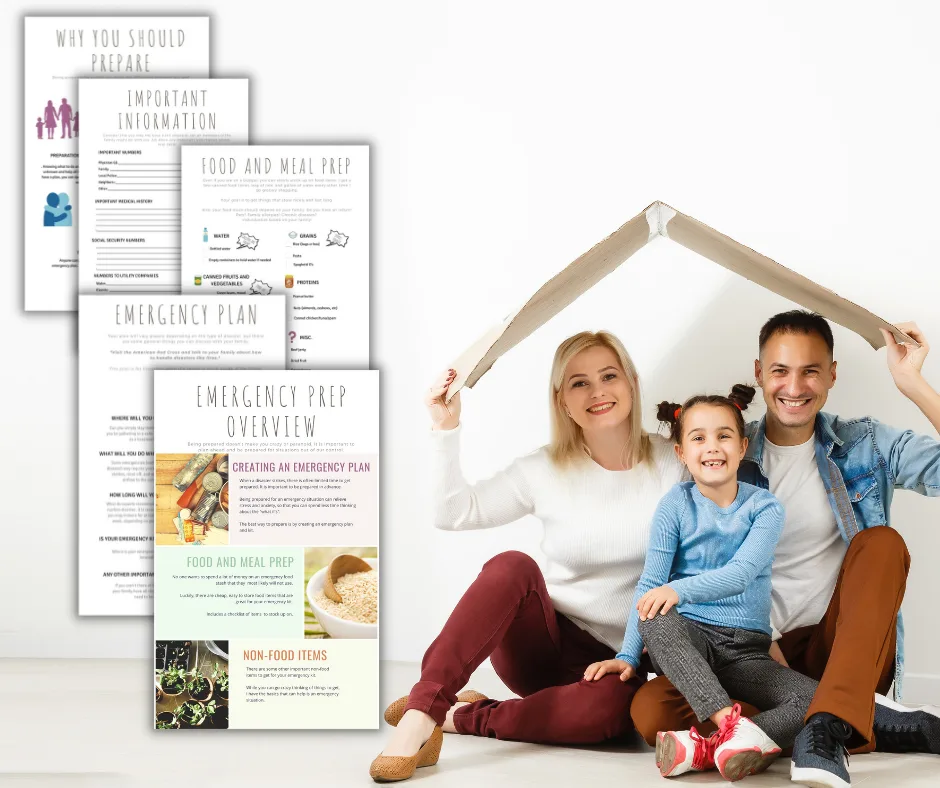 Step One: Develop a General Plan
When a disaster strikes, there is often limited time to get prepared. It is important to be prepared in advance.
Being prepared for an emergency situation can relieve stress and anxiety, so that you can spend less time thinking about the "what if's".
The best way to prepare is by creating an emergency plan and kit.
Your plan will vary greatly depending on the type of disaster, but there are some general things you can discuss with your family.
*Visit the American Red Cross and talk to your family about how to handle disasters like fires. Note in case of a fire or other scary situations learn what to do here.*
This plan is for instances when the family is stuck inside of the home
It is important to determine these 4 things:
Where you will gather?: Can you simply stay indoors or should you be gathering in a safer location, such as a basement?
What will you do when you get to your safe location? Some emergencies (such as nuclear disaster) may require you to change your clothes, rinse off, and seal off extra airflow to the outdoors
How long will you stay in your secure location? What do experts recommend? If there is a nuclear disaster, stay indoors for at least 48 hours- 1 week, depending on your location.
Is your emergency kit/food supply accessible? Where is your emergency kit/food stock located?
Is there any other vital information you need your family to know in case of an emergency? If you aren't there at the moment, will your family have all the information they need to be safe? The emergency binder printables will guide you through this.
See what to do in a nuclear attack here.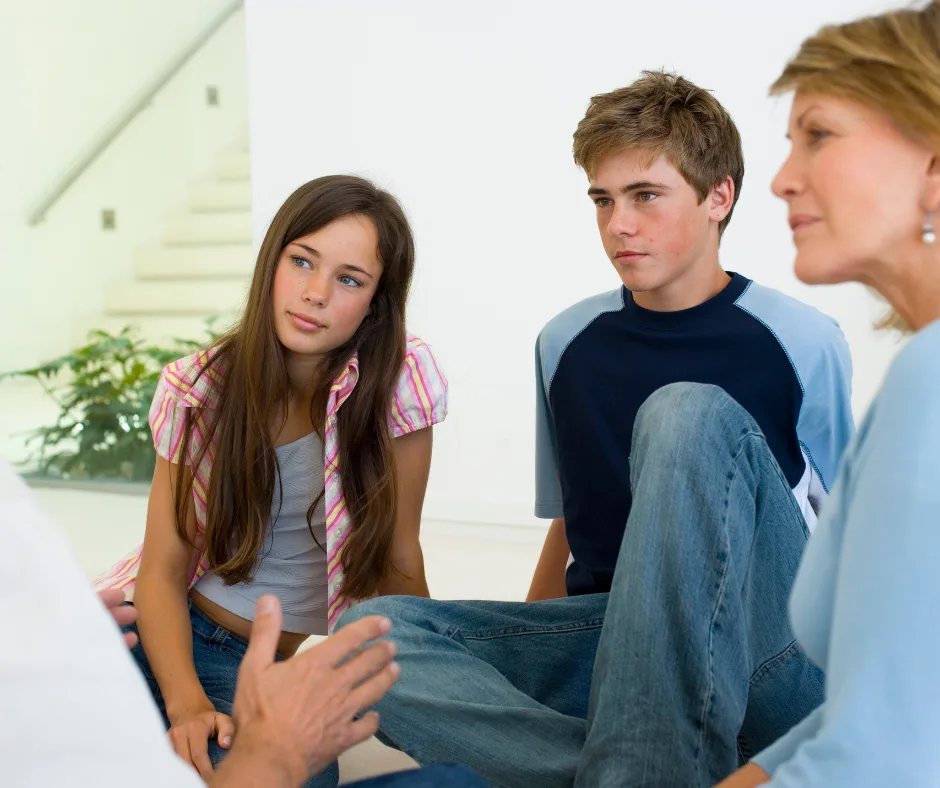 Step Two: Emergency Food Preparation
Secondly, developing a food kit is a vital part of an emergency action plan.
Even if you are on a budget, you can slowly stock up on food items. I purchase a few canned food items (usually 50 cents to a dollar each), bag of rice, and gallon of water every other time I go grocery shopping.
Additionally, your goal is to get things that store nicely and last long. When it comes to food supplies, think of non-perishable foods and focus on calories and nutrition- not flavor.
Also, your food stock should depend on your family. Do you have an infant? Pets? Family allergies? Chronic diseases? Individualize based on your family.
There are several important things that every emergency kit needs. The printable worksheets included below includes a checklist complete with different categories of food items.
A beginner emergency preparation stock should include:
Water
Canned fruits and vegetables
Dry or canned beans
Canned soups
Rice
Protein (peanut butter, canned chicken/tuna, spam)
It is also important to consider your family. Do you have an infant that may need formula? Pets? Household members with allergies?
There is no way to know how much food to stock up on. I always like to have at least a week's worth.
You may also like: 5 Important Safety Topics Kids to Teach Kids
Step Three: Non-Food Items
While food is a huge part of your emergency kit, there are other very important items you should stock up on.
If you think of every situation, you could really drive yourself crazy; however, there are certain things to have in every emergency preparation kit.
Essential products include:
Flashlights
Extra batteries
Can opener
Scissors and tape
Lighters
Candles
Also, other items you may consider adding include:
Related: How to Help Your Anxious Kid Cope
Step Four: Family's Important Information
Another family binder essential is important family documents (or how to get to them).
While you may not want to keep these documents (such as birth certificates, marriage license, social security cards, or important financial information) in your household binder, it is helpful to have them all together in a secure location (preferably a fireproof safe).
Also, part of your "in case of emergency binder" should include an emergency contact sheet.
It's a good idea to include:
Phone numbers your family may need (in case you don't have cell phones)
Emergency contacts (such as physician, local authorities)
Important medical information and what to do in a medical emergency
Insurance company details
Numbers for your utility companies
Any other important papers (including legal documents)
Other necessary information?
Your Emergency Binder Printables
Download your own family emergency binder and initiate a family meeting to review it.
During this meeting, review your family emergency plan.
Put this in a 3 ring binger and make sure to grab some page protectors to protect it from damage.
Need advice on running a productive family meeting? Click here!
Enter your email below for your download link and pdf files. Keep these vital documents in a location that everyone in the family is aware of.
Final Thoughts on Action Plan and Emergency Binder Printables
Preparing for a disaster is not a sign of paranoia, it is being smart.
Creating an emergency preparedness kit and developing an action plan will help keep your family safe in the event that the unexpected happens.
For more honest parenting discussions, follow us on Facebook.