Looking for tips on how to make your child feel loved and valued? Start with these creative ways to instantly make your child feel respected at home. There are simple things you can do to be an awesome parent and support child development. Take a look!
My 10 year old son had a brilliant idea to fix a simple, but annoying problem we had in our home. On Tuesdays, all three of our kids have activities in different places at different times – and my husband and I were a little lost with how to make it all work.
Without boring you with the intricate details of my families activity calendar, I will just say that he developed a genius carpool strategy that solved our problem.
When we asked why he didn't tell us sooner he said, "I didn't think you could use my help."
In parenthood, when we think of the idea of respect, we automatically think about teaching kids to be respectful.
We focus on explaining to them how to listen to authority figures, use good manners, and show empathy for others.
While learning how to respect oneself and others is an incredibly important lesson for children, we can't forget that children need to feel respected too.
In fact, many studies have linked a child's learning and abilities to how valued they feel at the end of the day.
However, according to a recent Gallup poll, 24% of Americans say children are not treated with dignity or respect.
I am a huge believer that it all starts at home- to raise kids who are strong in the world, they must be healthy and happy at home.
So, as parents, how can we make sure our kids feel respected, without contributing to a sense of entitlement?
Related: You are already practicing positive parenting if you use these 5 phrases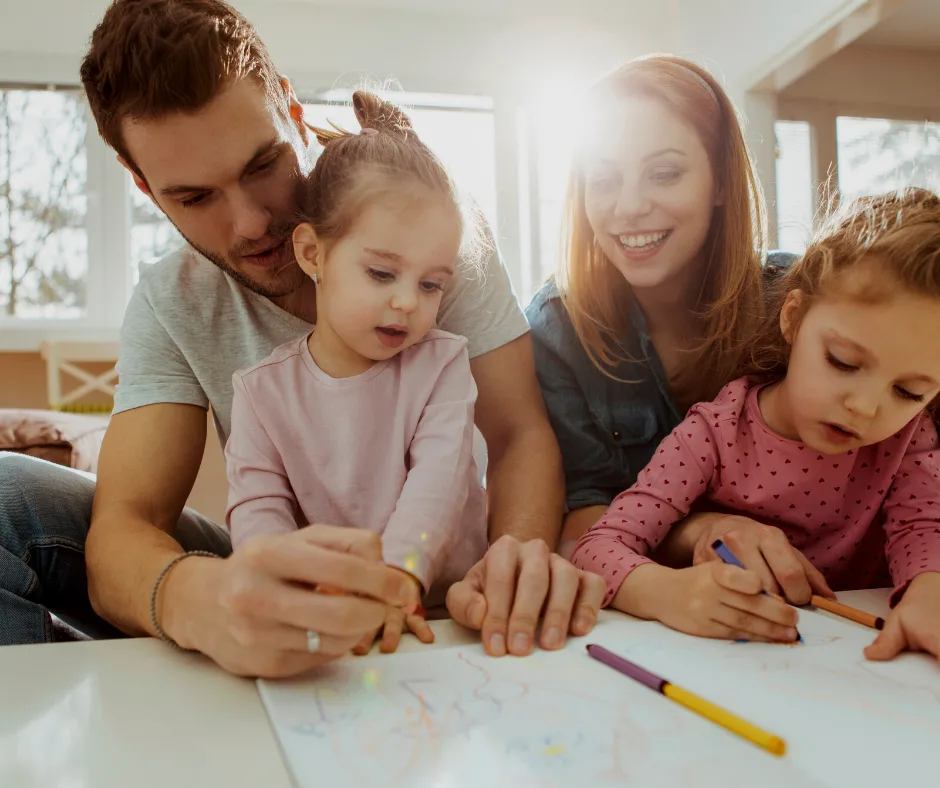 How to Make Your Child feel Loved and Valued
There are so many simple things you can do to make your child feel valued.
First, regular quality time together is a great place to start. Spending one-on-one time with your child is a great way to open up lines of communication and be brought into your child's life. Do some fun activities together such as a visit to a theme park or a special outing.
Develop family traditions that your children can rely on. Click here for fun ideas.
Next, you can show your child you value what they say with your body language. Eye contact and physical touch are effective ways to express love to your child.
At the end of the day, the easiest ways to show your child you respect them is through the things you say to them on a regular basis.
Other Tips for Modern Parents: Busy Parents Guide to Making Your Kid Feel Notably Special
5 Questions That Make Your Kid Feel Respected
When you speak in a positive way, you can your child love and make they feel special.
The best way to do this is to incorporate these 5 phrases into your regular language.
1) What do YOU think?
Children automatically feel like an important part of the family when you ask for their opinion.
Whether it is with small things (like what should we have for dinner) or larger topics (such as do you think we need to move out of our house?), kids feel valued when you include them.
Related: Learn Your Kids' Distinct Love Languages Based on their Personality
2) What would we do without you?
I remember glowing when my mother would say, "what ever would our family do without you".
There is no better way to dish out verbal encouragement for younger children than when you comment on how important they are to your family.
Related: Positive Words of Affirmation for Kids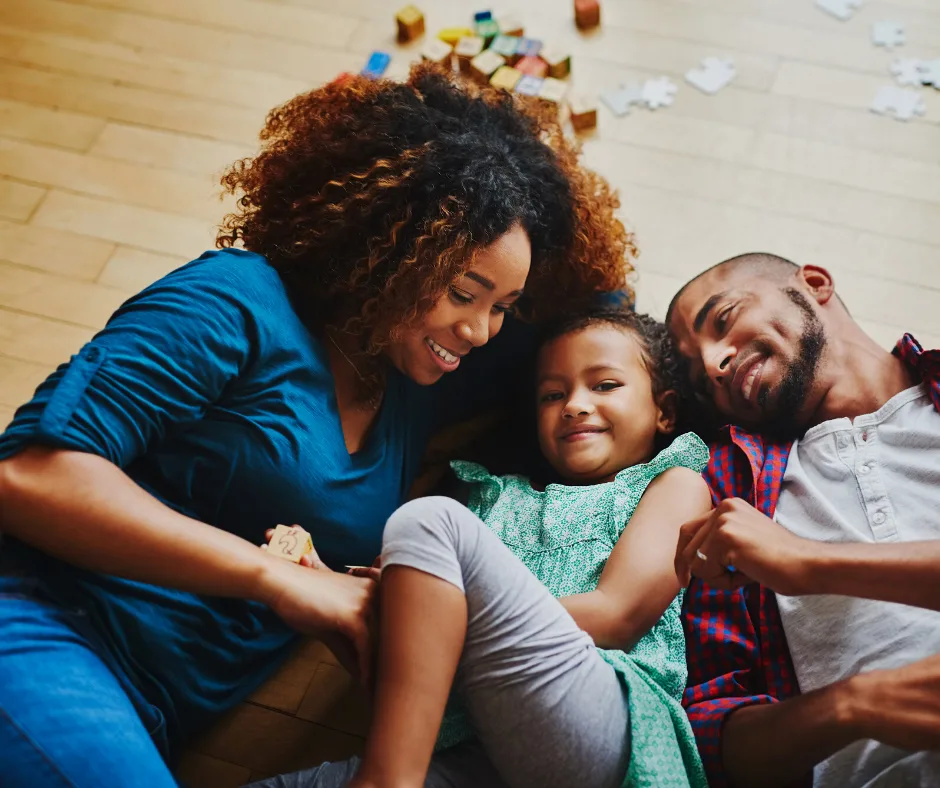 3) Can You Help me With This?
Although chores and tasks may not feel like the best way to say "I love you", when your child feels like you are trusting them with important work, they will feel like a valuable family member.
In fact, research suggests that children who do chores have higher self-esteem, are more responsible, and are better equipped to deal with frustration.
Offer praise for hard work or when they go out of their way to pitch in around the house.
Learn how to Motivate Lazy Kids here!
4) Will You Tell me All About Your Day?
A little support goes a long way.
When you ask your child this question, you are showing them that you care about what they are experiencing.
Sometimes older kids need a little push to share. Ask about the little things – who did they sit with at lunch? Were they stressed at any point in the day? Did anything special happen to them? What's up with their social lives?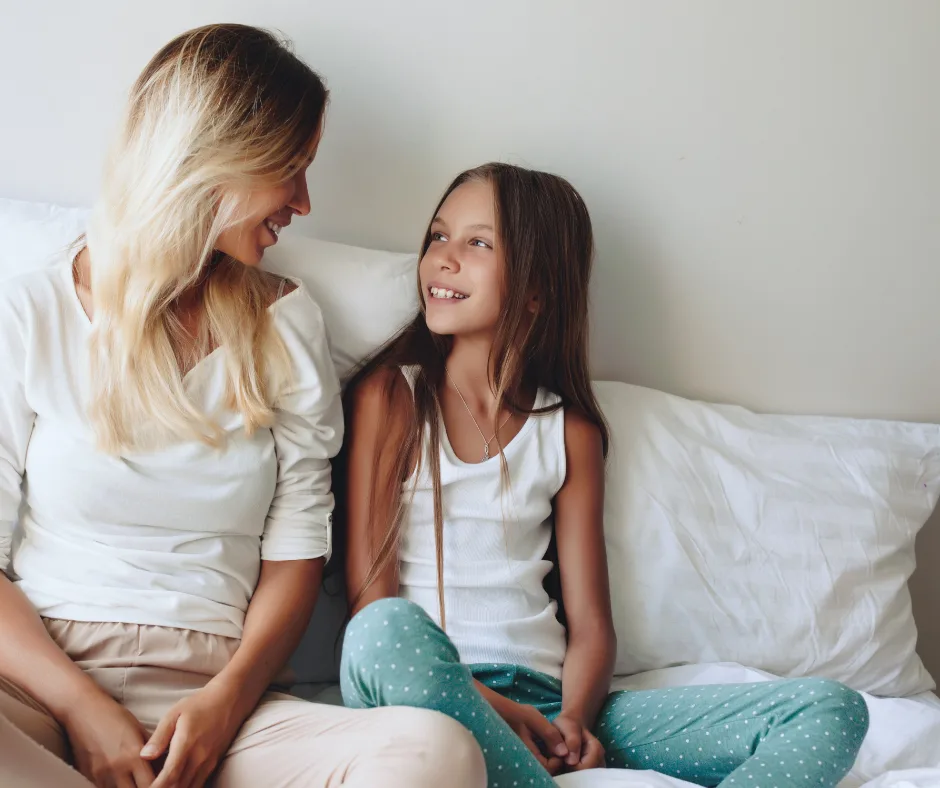 5) Do You Know How Proud I am of You?
Incorporate this question into their bedtime routine – and don't miss a single night.
Instead of simply stating that you are proud, you will get a more engaged reaction if you ask them if they know how proud you are.
You may also like: 5 Positive Parenting Ways to Show Your Kid Unconditional Love
Final Thoughts on How to Make Your Child Feel Loved and Valued
When my son didn't think we cared to hear his idea, I decided I needed to work harder to show him that he is a valued member of our family.
Next time you are talking to your child, think of how you can make them feel respected with even the smallest changes to your language.
For more tips on how to raise kids who are healthy at home and strong in the world, follow us at Simply Rooted Family on Facebook.