There are no sweeter words in the English language to me than these three words: Fall – Photography – Family. And on an annual basis I get to combine all three. Something about the changing seasons and cooling temperatures (and maybe my kids being back to school) – it is just magical. I am a sucker for pumpkin spice lattes and boots. Go ahead, call me basic. I take no offense!
Fall is a great time for family activities. Pumpkin patches, apple picking, and Halloween parties are my jam. I also have a confession: I'd be lying if I said that I didn't partially plan some of these activities for a chance to bring out my camera.
If you are looking for some fun family fall activities (which are also a blast to photograph) I have you covered. There are many great fall activities to do as a family, and I have some super easy photography tips to go along with them!
How do you like them Apples?
Apple picking is one of my favorite fall family activities. You can do it at most farms. It provides a great bonding experience with the family at an inexpensive cost! Kids can run through the apple orchards and pick their own apples to bring home. We always break some rules and eat a few along the way, too.
You can capture pictures of children picking apples through the trees. Watching their tiny hands reach up to yank off an apple is always a fun shot.
You will quickly notice the difference between a store bought apple and a fresh picked apple, and your kids will, too. Capture those moments!
If my kids will let me (disclaimer: they often do NOT cooperate), I dress them in cute flannel or florals.
The apple trees create open shade, which is great for outdoor pictures.
Check out my simple tips for taking outdoor photos, including what open shade is and how to find it.
Pumpkin Patch
Where I am from, going go the pumpkin patch is the staple fall family activity. Most farms have pumpkin patches, which often are packed with family fun activities like hayrides, pumpkin patches, and corn mazes. There is often fresh homemade food like pies and donuts too!
Some of my favorite pumpkin patch memories to captures are:
Face Painting
My kids love to have their faces painted. At night when they have their baths, they always want me to make sure I don't wash it off. It always ends at paint streaming down their faces and me telling white lies that 'it honestly looks the same!'. When I take these pictures, I always focus in on the eyes and let the color do the rest!
Picking Pumpkins
It must be on my son's bucket list to get the world's biggest pumpkin each year. We love handpicking a pumpkin from the patch, and snapping pictures of it.
Classic Autumn
Get your pumpkin spice lattes, pull on those boots. Turn off those tablets, and get those kids outside! There is some beautiful fall scenery just asking to be explored…and nudging to be photographed! Nature is giving you the most colorful, natural backdrops- falling leaves, goldenrods, red trees. Set your camera to a low aperture (blurry background). You will always remember how much fun you had doing these activities when you look back at those pictures. Not to mention your photos will no doubt look professional with the gorgeous natural backdrops!
Halloween
Halloween is a great time for natural smiles, hilarious pictures, and lasting memories. Snap some pictures of your kids on trick or treating.
Check out this article on the best camera settings for Halloween pictures.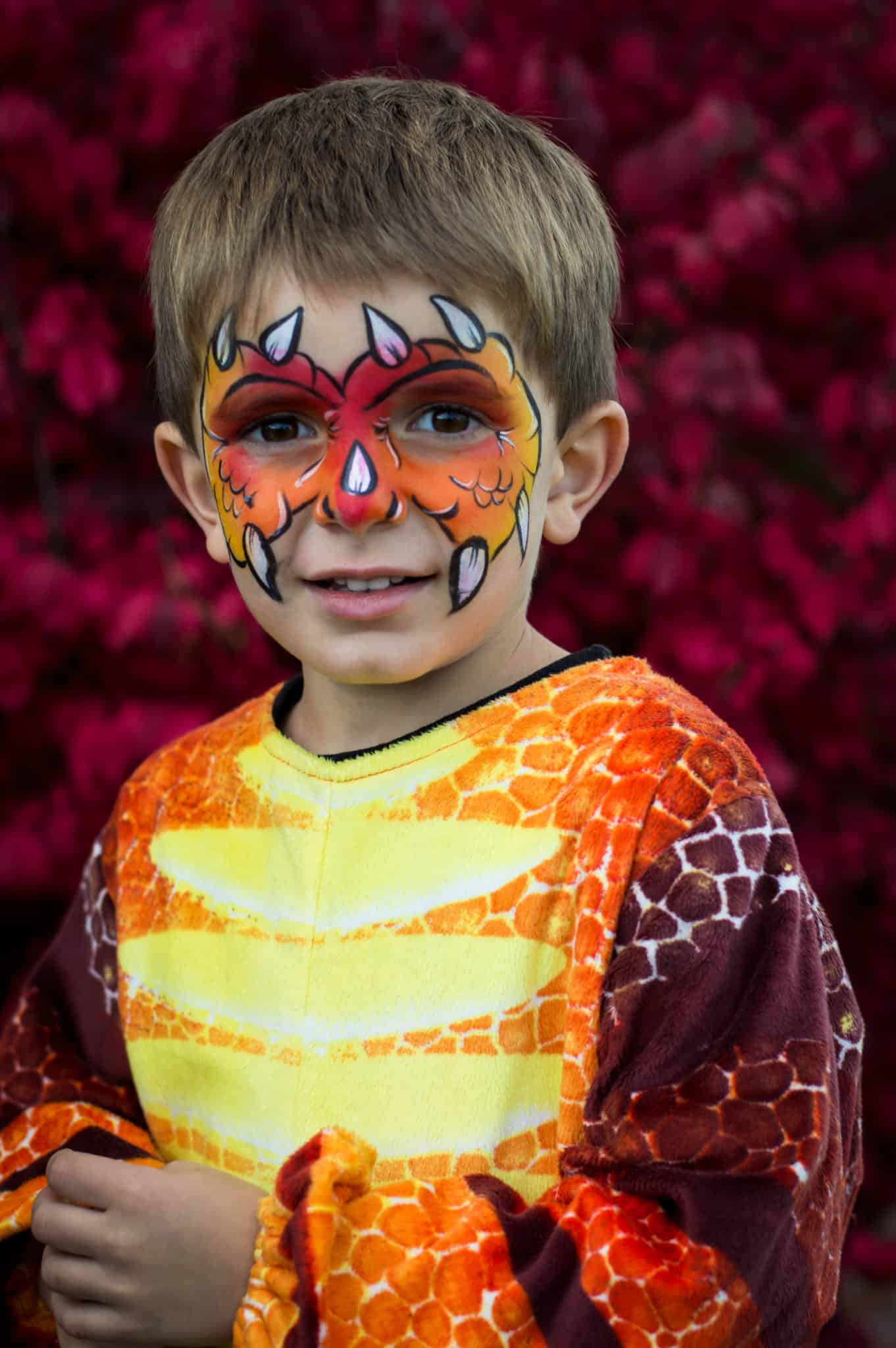 Get out there, pile up some leaves and dive on in!
What is your favorite thing to photograph in fall?