Halloween can cause as much anxiety for a new photographer as Michael Myers to Jamie Lee Curtis. Ok, maybe that is an exaggeration but it can add another layer of stress onto this autumn holiday. On top of worrying that I will run out of candy too early and be "that mom" handing out raisins, I always had something else to worry about. The sun is gone, and kids are running around. It is the perfect witch's recipe for a blurry picture- especially if you are in auto-mode on your DSLR!
Fall has always been my favorite time of the year. To me Halloween is a celebration of fall. The weather is cooler, and the trees are turning red, orange, and yellow. Kids are in their glory; and, if you are in a neighborhood like mine the adults are too!
Whether you have the fanciest digital camera or are using your cellphone for pictures, there are some great opportunities for beautiful pictures.
You have a lot on your mind running around on Halloween, and the last thing you want to be doing is fiddling with your camera settings. If you want to have stunning Halloween pictures that your kids will absolutely check out these simple tips.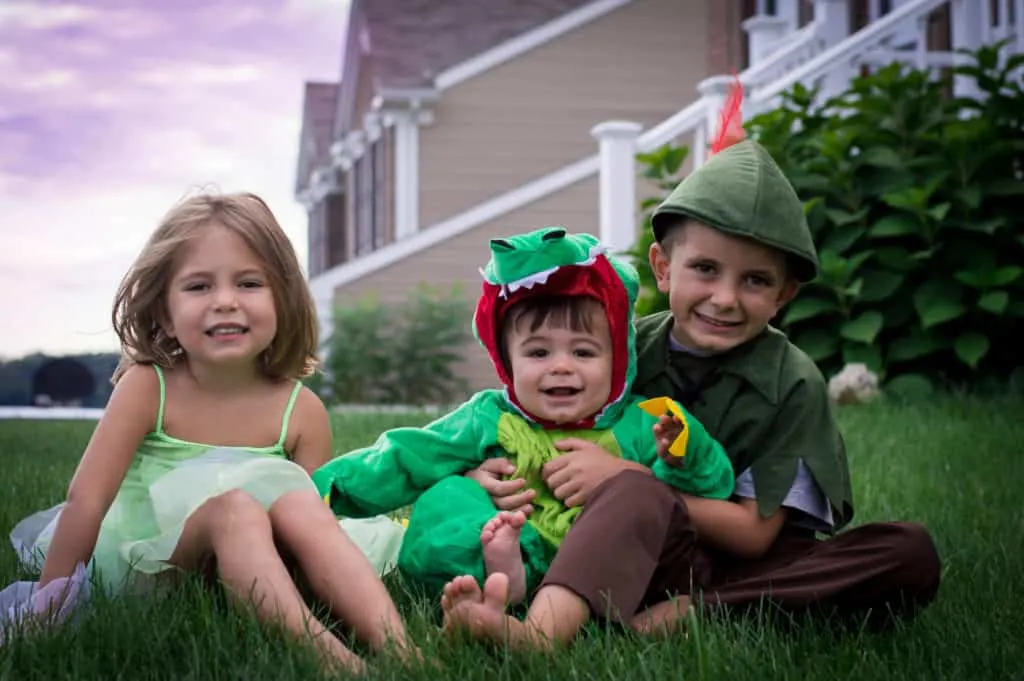 Horrifyingly Easy Camera Settings
Understanding the settings on your digital camera will help make your superheros, princesses, and zombies really pop in those outdoor, evening pictures.
Are you struggling with your camera settings or just starting out? Check out these detailed articles on camera settings, which include free printables and video tutorials:
If you are learning about your camera, you know you need a fast shutter speed to reduce movement blur AND you need a slow shutter speed in low-light situations.
Since you need a faster shutter speed, you will have to play around with other camera settings to make sure your pictures are not too dark. There are two ways to do this:
Use Shutter Speed Priority Mode. This is the mode on your camera where YOU tell the camera what shutter speed you want and it adjusts other settings to accommodate.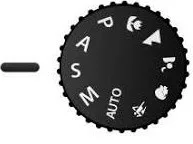 2. Use Manual Mode (M) – and follow the settings below.
FIRST: set your shutter speed to at least 1/200s (so that your camera will camera movement and not be blurry).
NEXT -set your aperture to a low setting to let it light depending on your camera and lens something around f/2.5 or f/4.
LASTLY, play around with your ISO setting. This is your secret ingredient to great pictures in low light. Depending on the time of day and your camera, you will probably need ~ ISO 800 and as the night moves on you will have to keep bumping the ISO up a little (to allow you to take brighter pictures in a darker area).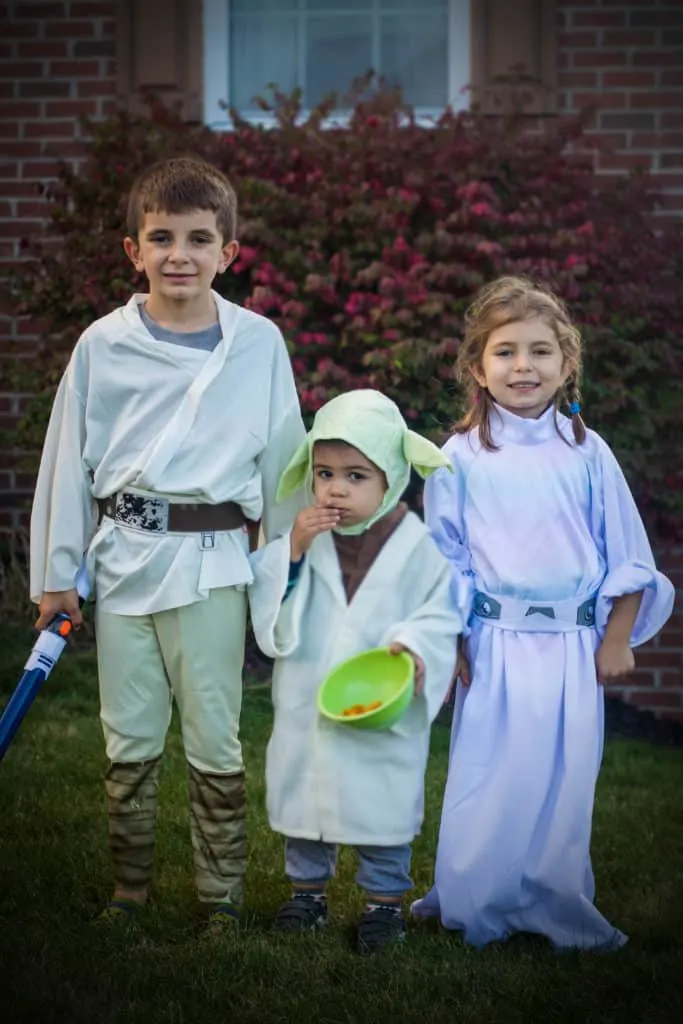 Trick or Treat Action
This day is pure job for kids- be your hero and get candy. My kids have been counting down to Halloween since Easter. In fact, on November 1st the prior year they already were trying to think of what they were going to be the NEXT Halloween. Now that you got the settings down, the rest is easy-peasy. Take some shots of them trick or treating at houses or handing out candy.
You are handed the rare opportunity of guaranteed kid smiles!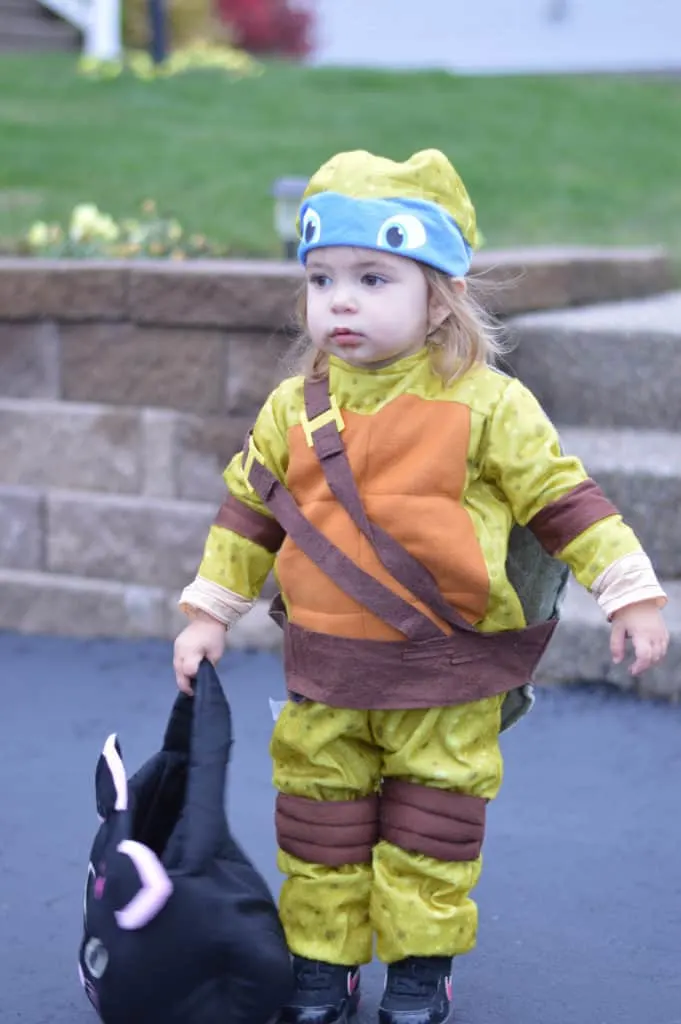 It's Alive!!
Let your little character's imagination come to life and get some pictures of them in action! I always encourage them to play the part for a few pictures and they are always everyone's favorites!
Also – Don't miss these DIY Halloween costumes for kids!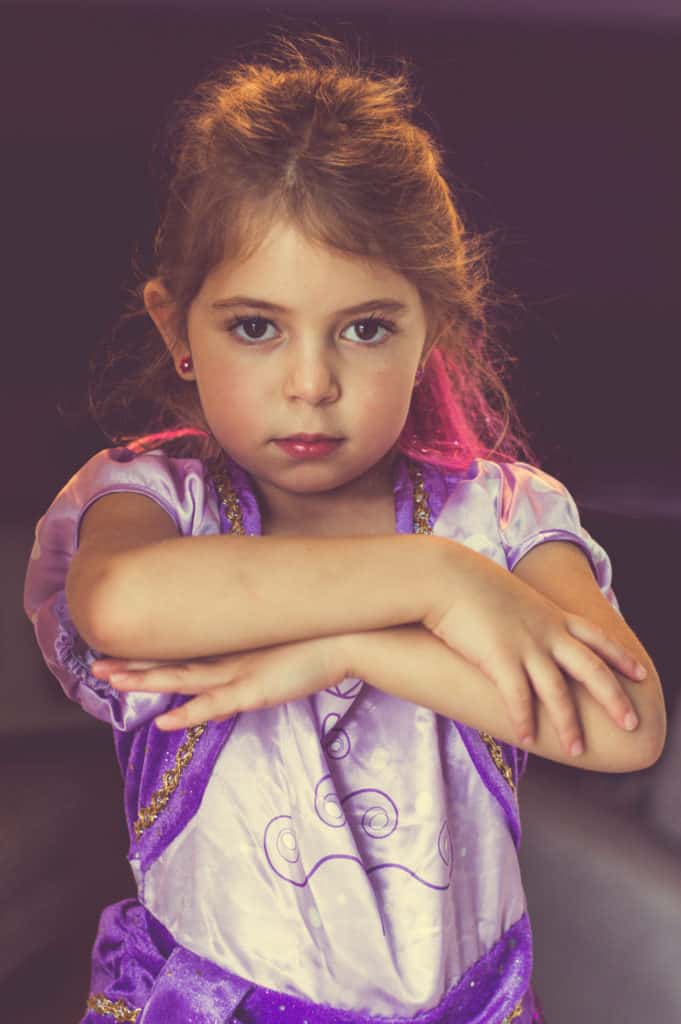 You want to take advantage of any autumn trees, leaves, or even Halloween decorations in a few pictures, too!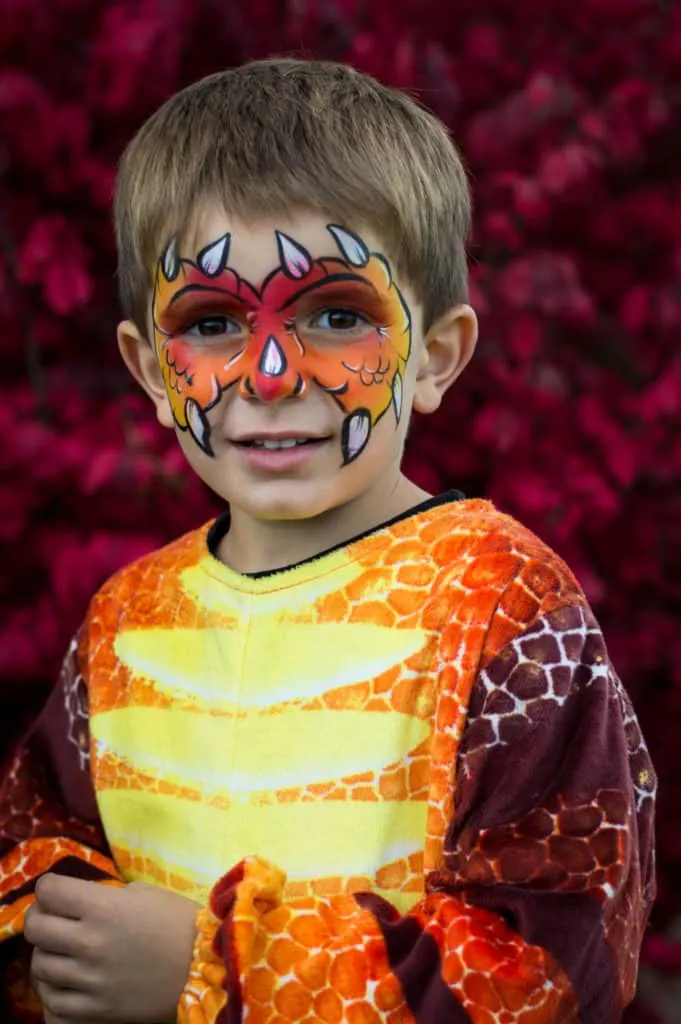 Suspenseful Ending
Remember these easy camera settings -shutter speed 1/200s, aperture around f/4, and then starting with ISO 800 and adjusting depending on the light. Let the kids have fun and enjoy yourself! Take a few "money shots" (what I call my goal photos of the night) and then put the camera down and enjoy the night!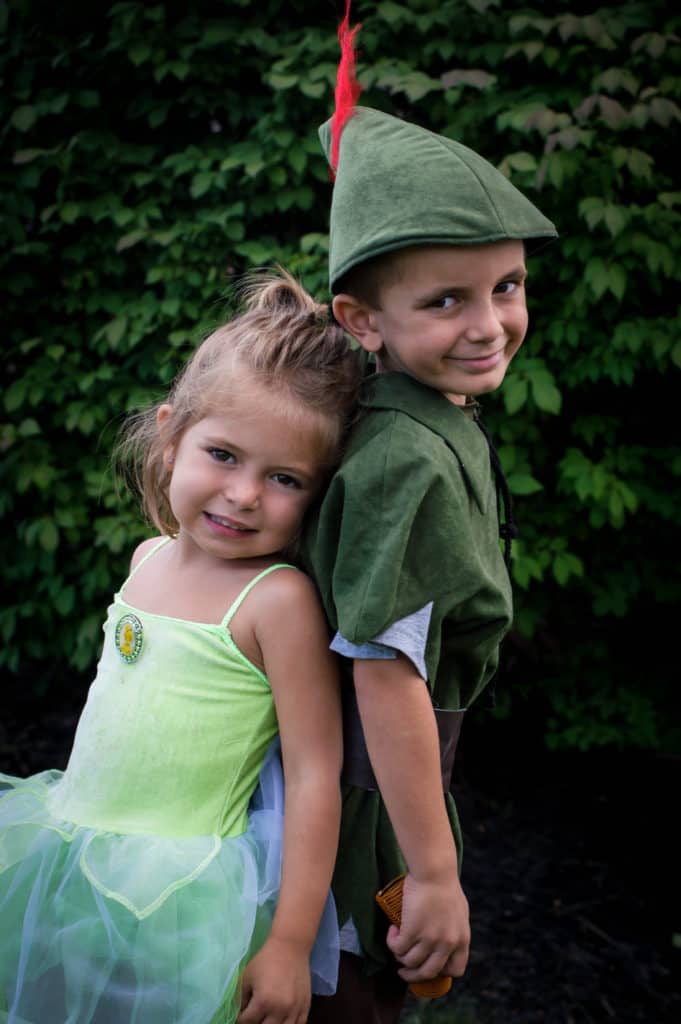 If you found this spookishly helpful, share it!