Whether you realize it or not, each season is tied to certain nostalgic feelings. When winter rolls in and I smell cookies baking, I am brought right back into my grandmothers kitchen where we made huge messes trying to make pizzelle cookies as kids. I can literally smell the cookies if I close my eyes. As spring makes it's presence, the fresh air makes me remember going on hikes through the local park with my sisters. I remember the secret excitement as we went a little too far into the woods and thought we could get lost. We open our pool in the summer, and it brings me back to those hot summer days where we would spend 8 hours at the local pool with our best friends – no care in the world. Then fall approaches and although it symbolized the start of school, the change was always welcome!
Seasons are huge influences for our sentimental affections for the past and the memories associated with them. By using this nostalgia as backdrops for your photographs, you can really draw on emotions and create powerful images.
Whether I am taking pictures of my own kids or for someone else, I want people to have pictures that will solidify these memories.
Frosty Mornings and Toasty Mugs
To me, winter signifies two things: hibernating and family. If you live somewhere where it gets cold, you get it. You are stuck inside, cuddling under blankets any chance you get. Regardless of the weather, winter is often filled with traditions and holiday celebrations. What does "winter" mean to you?
Try to capture pictures that represent the season to you. To me, winter means slowing down your life and staying under a blanket a little more:
Having the snow smack you in the face as you sled down a hill, bundled up babies, and eating snow even though your mother warned you how disgusting that was:
The opportunity for great holiday pictures are endless, but I try to find pictures that really capture our family traditions. Sure, we get pictures in front of a Christmas tree or by the stockings, but the ones that really give me the 'warm and fuzzies' to look at our the ones where we are engaging in a new or longstanding family tradition, such as baking cookies each year: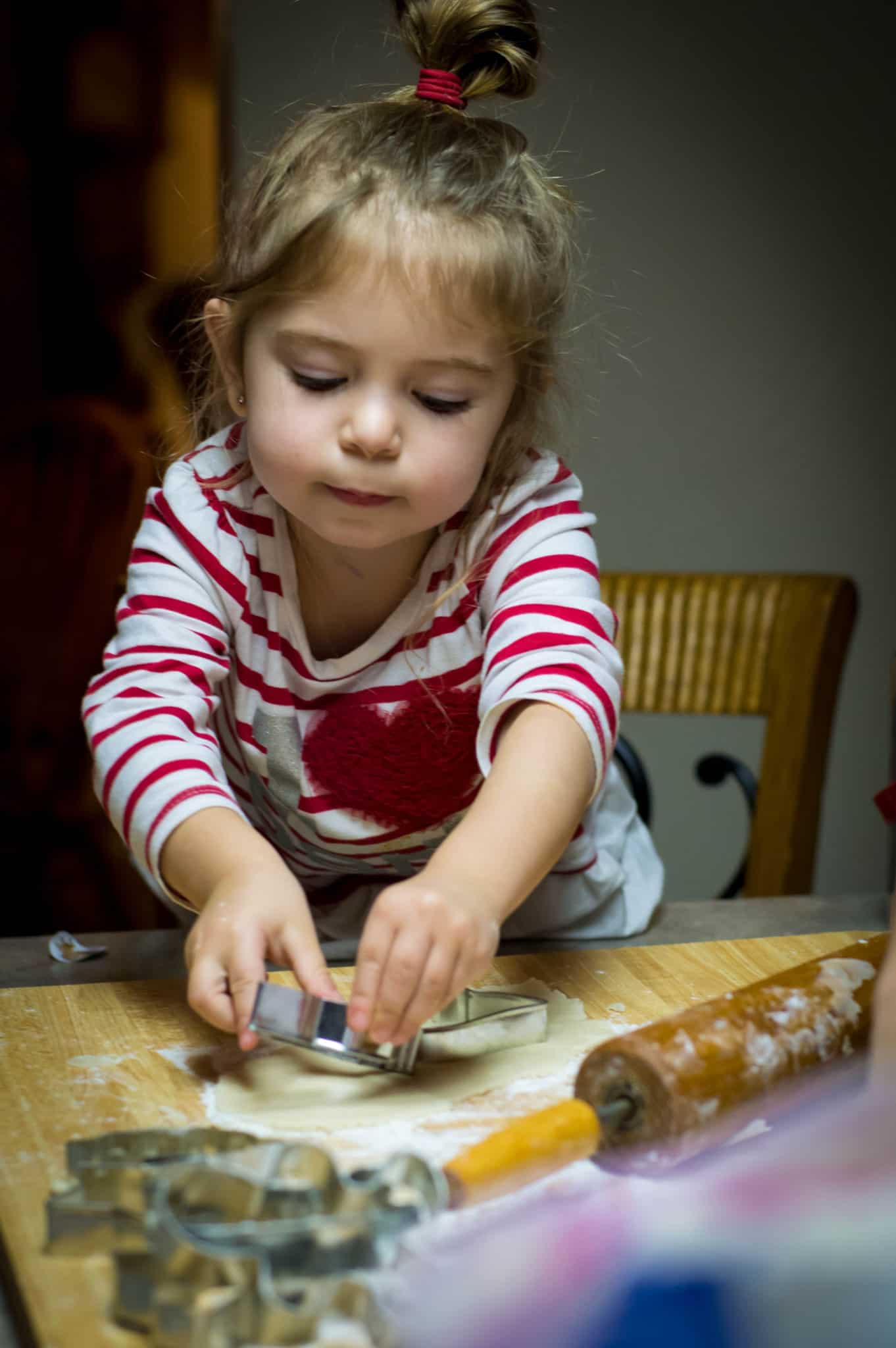 April Showers, Bring Fun Portraits
Just as you start to restlessly feel like a prisoner in your own home, flowers pop-up and you start to hear the birds chirping. Those first warm days are great reminders that summer is peaking around the corner. Where I am from, spring means lots of rain! I try to take some pictures of my kids being kids and enjoying splashing in puddles!
Also, the bright colors of the blooming flowers are great props and backdrops for your portraits.
Summer State of Mind
Summer is a time to rejuvenate and party! Use your photography to capture your favorite part of summer. The bright sun, the cool ice cream, and the cannonballs into the pool. For children, summer is packed with new experiences. My kids love the days where we don't do anything except hang out around the neighborhood with friends. It really brings me back to my childhood- before tablets and fornite. A time when you ran around outside, getting dirty, until it was dark and your mother called you in.
Try to capture these carefree emotions in your summer photography:
Fall in Love with Fall
There was never a more nostalgia-packed season as fall. Something about the approaching holidays and changing season seems to be a welcomed change for everyone. The changing leaves, pumpkin patches, and apple orchards are gorgeous fall "backdrops" that you can find outside. And Yes. In case you were wondering, I will admit that I am addicted to pumpkin spice lattes.
Kids love fall. Go and embark on some festive fall activities and be guaranteed great photos to go along with the memories!
Circle Back Again
Then before you know it, another year passes and it starts to snow again. I hope my kids look back on our photos with affection and it helps them remember our family traditions.
If you can incorporate traditions into a photograph, you can be sure that it will always trigger nostalgic feelings in everyone involved!
If you found this helpful, share it!