Let's face it- sometimes even with the best of intentions and preparation, our photographs fall short of our expectations. And sometimes, well to put it nicely, they crash and burn. They are laughable. And when the pressure is on to get a good Christmas picture, things seen to go as bad as you could imagine. See exhibit A: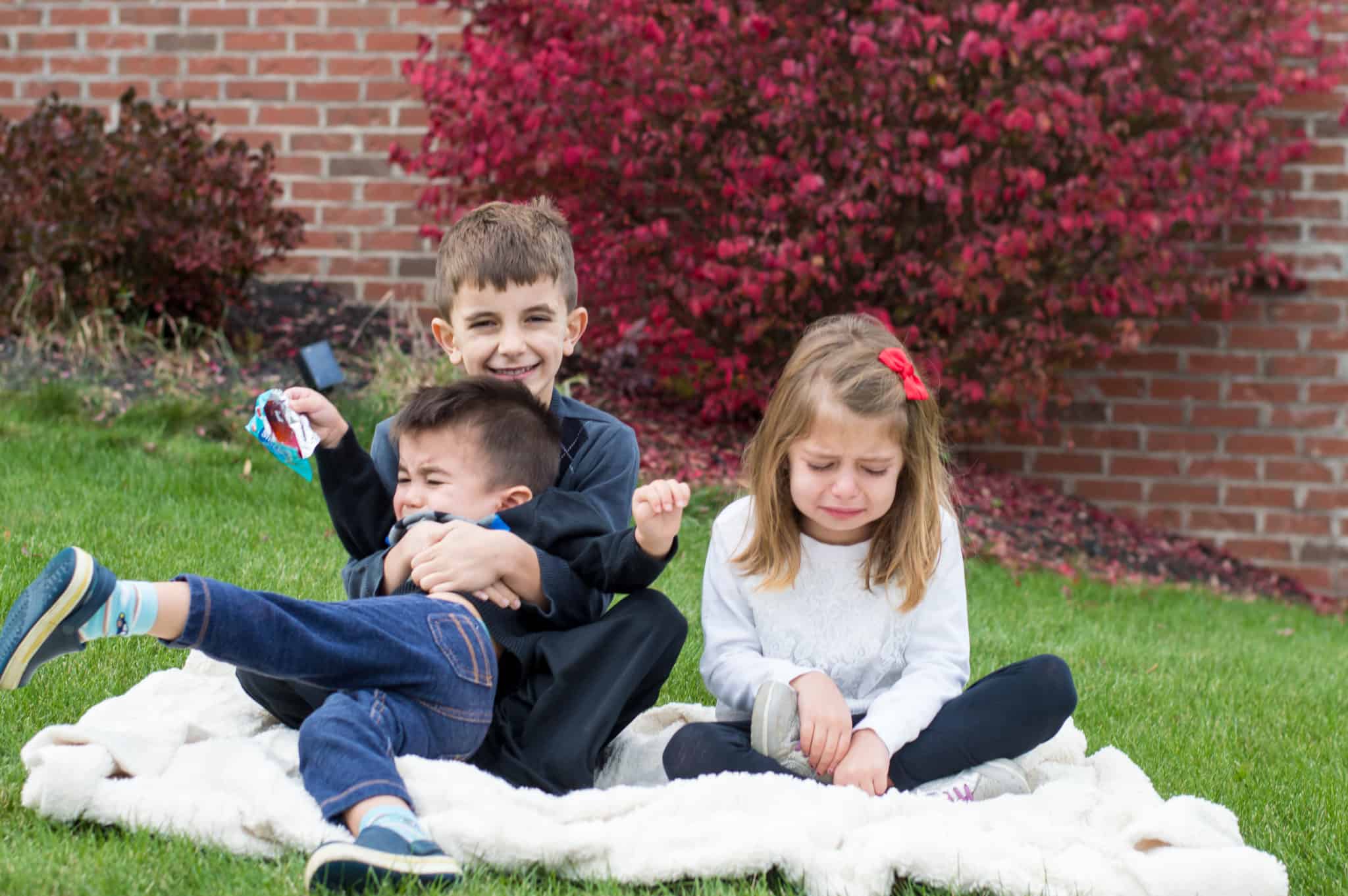 Even with the fruit snack bribes (see above)- we just couldn't pull through. All of us dropped the ball here.
However- I have good news (phew!!)! It does not always have to be this hard! Christmas pictures can be fun and easy. Proof. After my most recent Christmas pictures, I did NOT reach for a glass of wine. Nope! We even laughed and had a great time. When everyone has a great time during photos you will see the genuine smiles emitting right from the photos!
Whether you are taking your own photos or going to a photo shoot, let's go through some easy tips so that you do NOT have to experience what I experienced above. Let me help you avoid exhibit A.
1) Comfort Level
Sure, deep down in my dreams- my ideal Christmas picture would consist of my two sons wearing little Italian 1950's suits- suspenders and fedoras included. And my daughter decked out in a sequence red dress. Would they be comfortable in those outfits? Answer: NO! Would it show in the picture? Answer: Yes! I'd rather have the genuine smiles than uncomfortable expressions hiding tears. That is why my last two Christmas pictures consisted of pajamas and 'ugly Christmas sweaters' (their idea).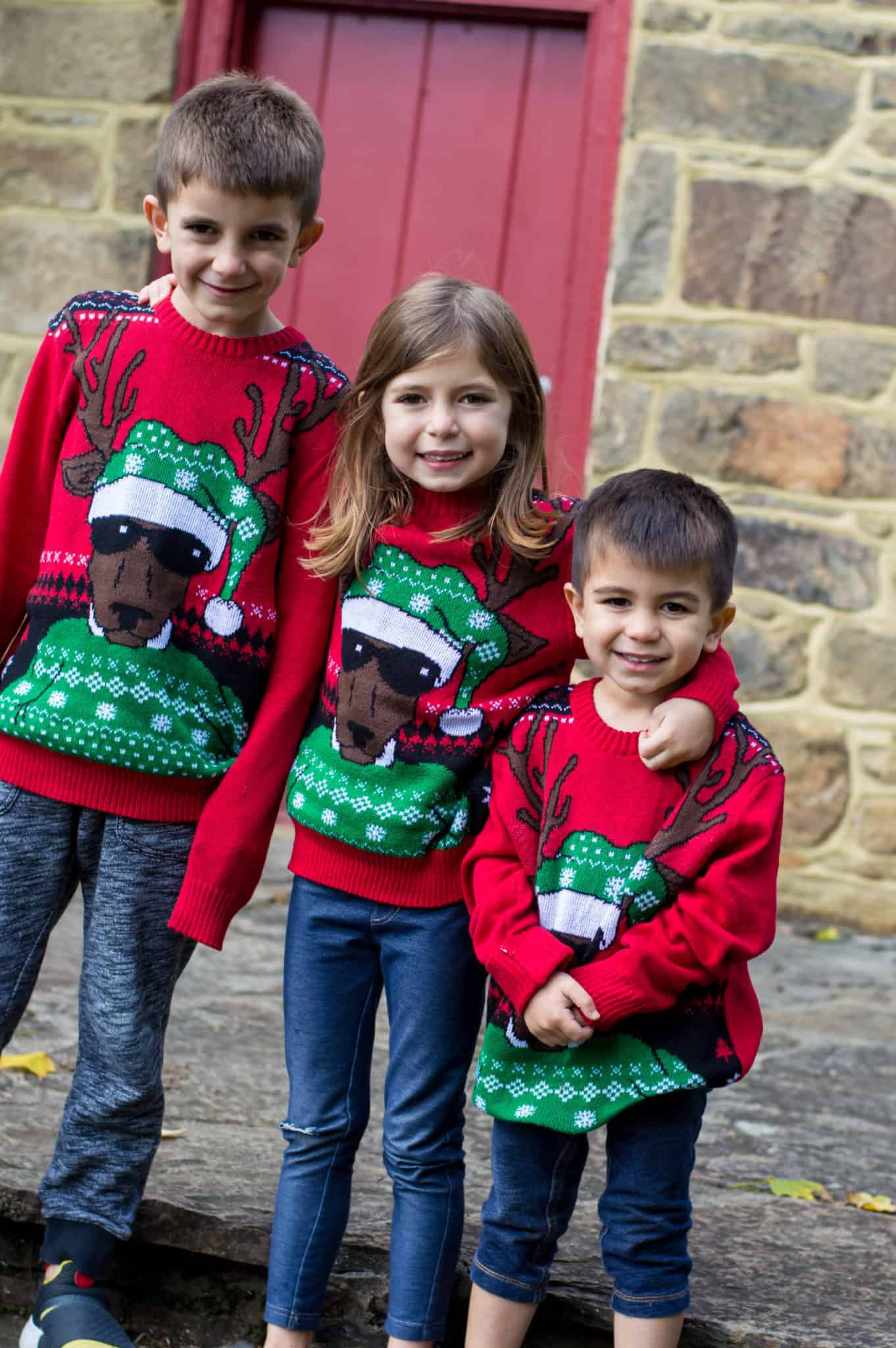 Depending on where you live, another huge part of staying comfortable is being attuned to the temperature! Sneaking out in the snow in a dress doesn't look so great if you have a ruby red nose, borderline frost-bit cheeks, and your jaw is clenched from shivering. Wear weather appropriate gear!
2) Outfit Selection
Ask yourself (or your subjects) what type of theme are you going for in your photo? Pajama attire, dressy-chic, complimentary colors? Once you have that plan, it is fun to pick out outfits. Matching can be cute for kids, but in the best portraits, there is no matching outfits- just similar themes or color pallets.
Personally, I found that for my kids the best outfits are anything they feel comfortable in. Would you rather have to experience the pain of the top picture, or this one?:
3) Dreaming of a White Christmas?
Sometimes your dream of a "white Christmas" photograph and those dreams rarely become reality. You may be in a tropic location, OR you may be experiencing frigid temperatures. Ideally, it is always great to get outdoor photos; however sometimes it is not possible.
If you are thinking of doing an indoor photoshoot, it is an easy and affordable option. Check out my post on doing your own photoshoot for quick and easy tips (Say Cheese!")
By purchasing a backdrop of your choice and a backdrop support system, you can set up an in-home studio in minutes. Here are some example of holiday-themed backdrops, also!