This quarantine crept up on all of us faster than a Monday morning creeps up on each weekend.
I am willing to bet that most of you did not have "accept a new life normal" as one of your new years resolutions. And, I am even more sure that no one had "transition into lock-down mode during global pandemic" under "lose 10 lbs" on your resolution list.
It has been hard for many of us to come to grips with these sudden, and honestly strange, life changes. Finding a new normal has been a challenge that none of us could have seen coming.
Related: 5 Ways to Pursue this New Normal During Uncertain Times
A mixed bag of emotions comes along with this pandemic. Many of us are anxious, confused, and well, super angry.
We have a right to be angry. This pandemic stole a lot from us. It "stole" weddings, proms, birthday parties, and an endless list of expected and anticipated milestones and events.
We Can't Let it Win
Celebrations can still go on. Celebrations MUST still go on.
Though this pandemic stole a lot of physical interaction from us, humans are built to adapt. And, that is exactly what we have to do.
Interaction, though not physical, is what will pull us all through this strange and unfamiliar time.
We just have to get a little creative. That is where I come in. Whether it is for a birthday, mother's day, or any other special event, show the people you love how much you care with these social-distancing friendly ideas.
1) Personal Parade Celebration
Plan a specific time, and have loved ones drive by someones house and beep and wave as they go by.
Take this to another level by decorating your car or home with balloons and signs.
2) Digital Party
Schedule a digital party. My family frequently does these via Facebook Messenger or Zoom.
Additionally, there is an app called Houseparty, which has built-in ,easy to follow games. It is a great time for everyone on the call.
3) Order Favorite Take-out Items
Whether the person you are celebrating lives with you or is somewhere else, you can surprise them with their favorite take-out meals. Support your local businesses and fill the belly of the special person in your life.
4) Bake and Decorate a Cake
If the person you are celebrating is in the home with you, bake a cake together. Decorate it anyway you would like.
You can still bake a cake if the person you are celebrating isn't quarantined with you.
For my daughter's recent birthday, my family each baked a small cake. During a video chat they all cut the cake together. She was honored, as she felt like they were celebrating with her.
5) Doorstep Gifts
Using safe measures, you can drop off gift-cards or presents.
In some areas, ordering or finding non-essential gift items may be a challenge. Create homemade gifts like paintings, wreaths, or other crafts.
6) Honor Them with Old Pictures
Create or post a picture collage honoring the person you are celebrating. Whether it is a birthday party, holiday, or mother's day, you can spark good memories and create connections by sharing pictures.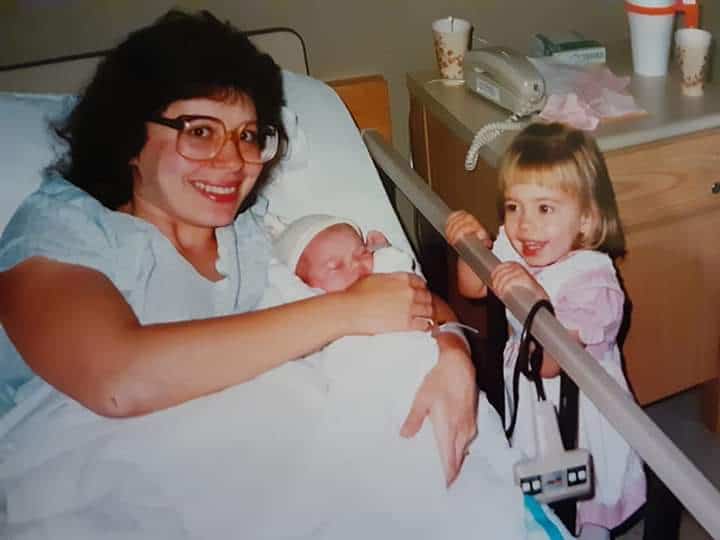 Final Thoughts
Don't let this scary and strange world event shadow the good times in your life. Celebrate life and the people you love, even if it is from a distance.
If you found this helpful, share it and follow us on Facebook for updated family discussions.
Other posts you may like: