Learn how to teach your kids about screen time balance. It's all about control, monitoring, and accountability!
The mom down the road thinks you are a super-mom for feeding your kids chicken nuggets for dinner, while the mom across the street considers non-organic meals basically poison.
That mom at playgroup considers you a negligent parent for letting your kid outside without shoes, while this mom at the park is letting her three year old play a kick-ball game in the street with his big brother.
Your friend Sarah puts her kids to bed promptly at 8:15 pm each evening after a bedtime snack and nursery rhyme, as your friend Kate lets her kids fall asleep playing Fortnite on the couch each night close to midnight.
Every family is different. Every situation is unique. And every mom who loves her child is most certainly right. Nothing in parenting is one-size fits all.
This, my overwhelmed friend, is no different for the ongoing screen-time debate – IF you first teach your kids how to have life balance.
Also teach your kids how to set their own boundaries with these tips.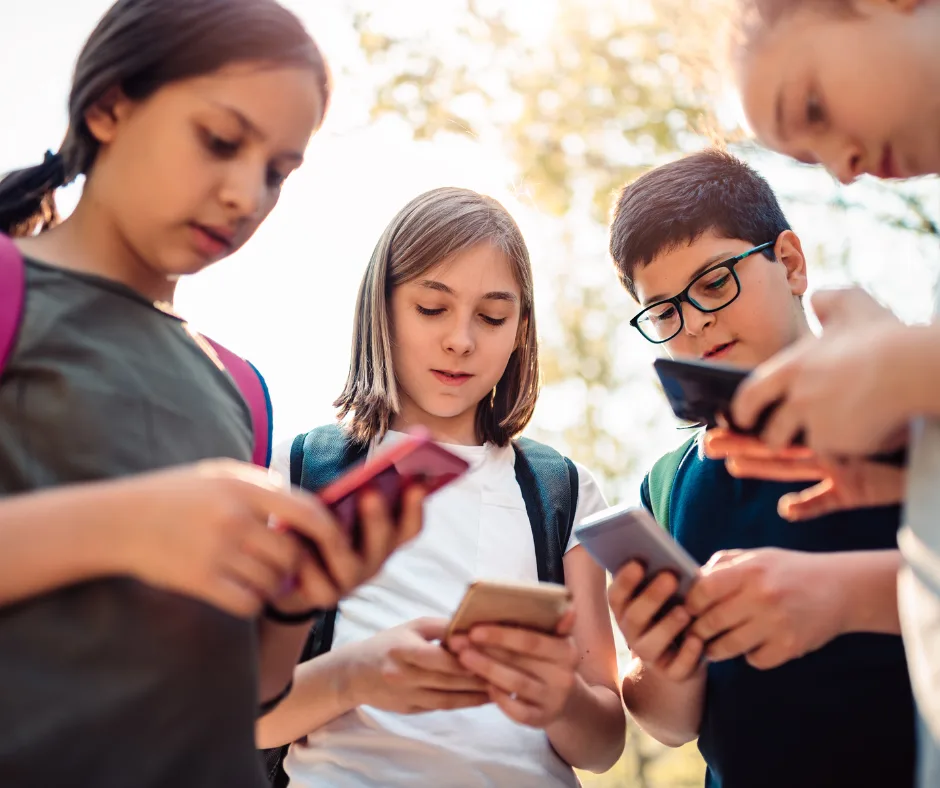 Screening Your Family's Screen Time
While I wholeheartedly trust expert guidelines, I think there is always more to the story when it comes to parenting. What works for one family or child, may not work for another.
To figure out your family's realistic screen time limits, there are three things you need to assess and evaluate.
Read about Screen Time Benefits Here.
1) Learn What the Experts Recommend
First and foremost, you should learn what the experts recommend. This should be your baseline guide while trying to figure out the best screen time limits for your family.
The American Academy of Pediatrics (AAP) recommends:
Toddlers: focus on physical playtime for babies and toddlers and only use educational media with young children 18 months and older.
Ages 2 and 5: screen time should not exceed one hour per day and needs to involve the parent who can help their child learn from educational programs.
Ages 6 and older: place consistent limits on the time spent using media, and the types of media, and make sure media does not take the place of adequate sleep, physical activity and other behaviors essential to health.
Ages 10-18: the CDC recommends no more than 1-2 hours of total screen time per day.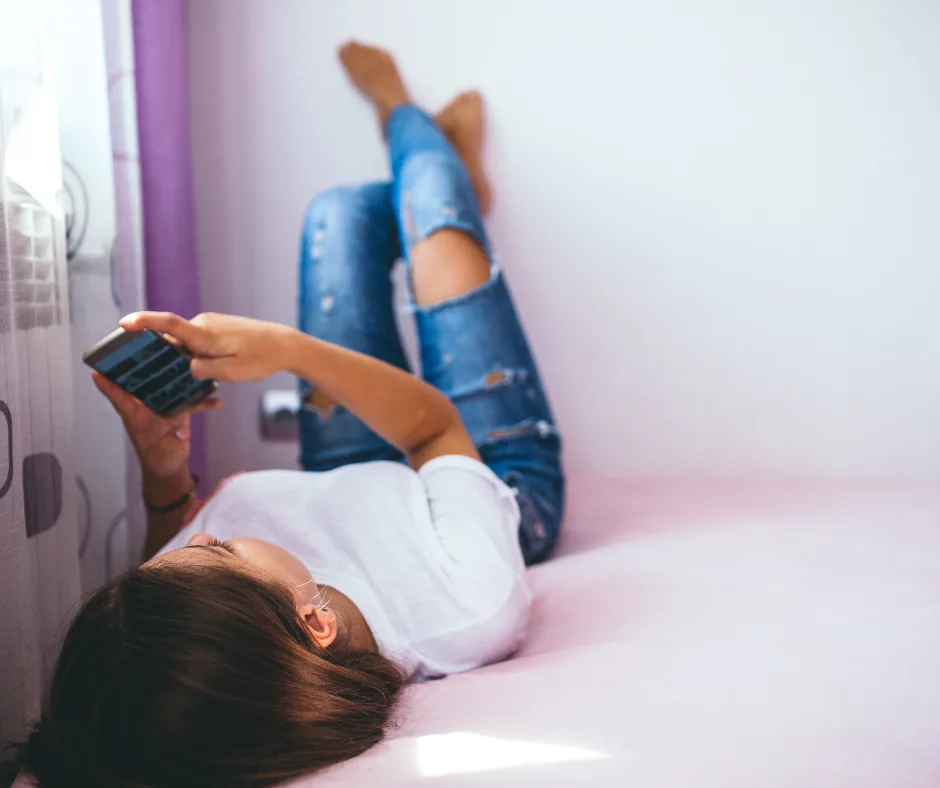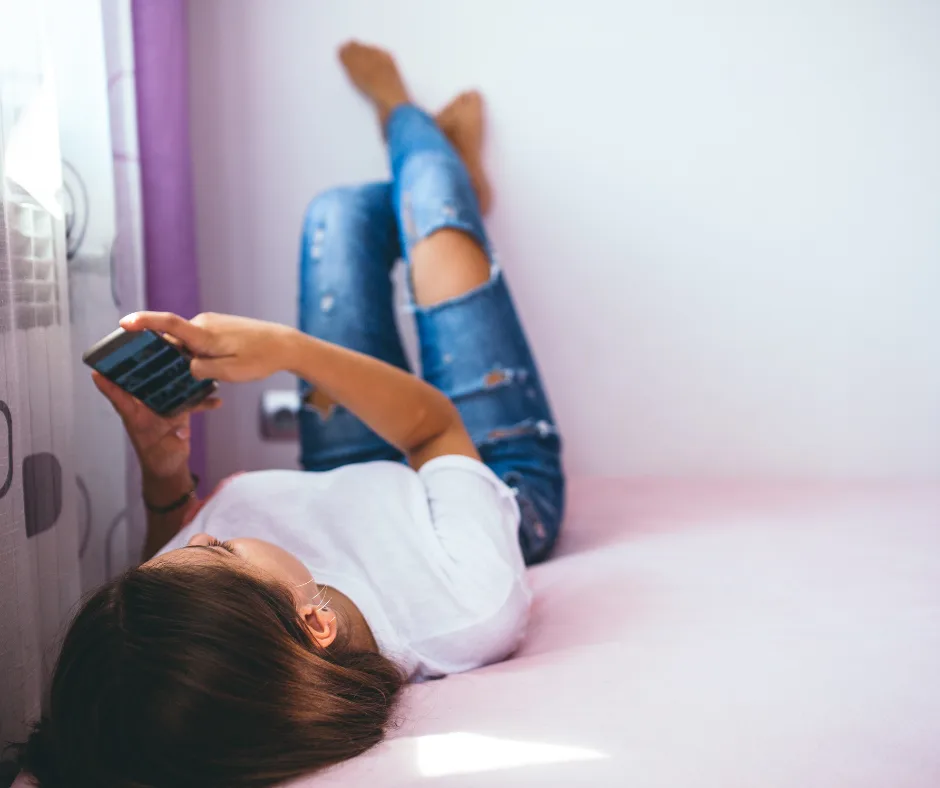 2) Screen Time Balance Depends on Your Family Dynamic
Next, when speaking about screen time balance, you need to consider the different personalities in your home.
For example, my daughter can exceed the recommended daily technology allotment with little to no impact to her personality. On the other hand, if my son goes on technology for over an hour a day he seems irritable and moody.
Consider how technology impacts each individual in your home.
If your child has a cell phone, enforce these 5 cell phone rules now.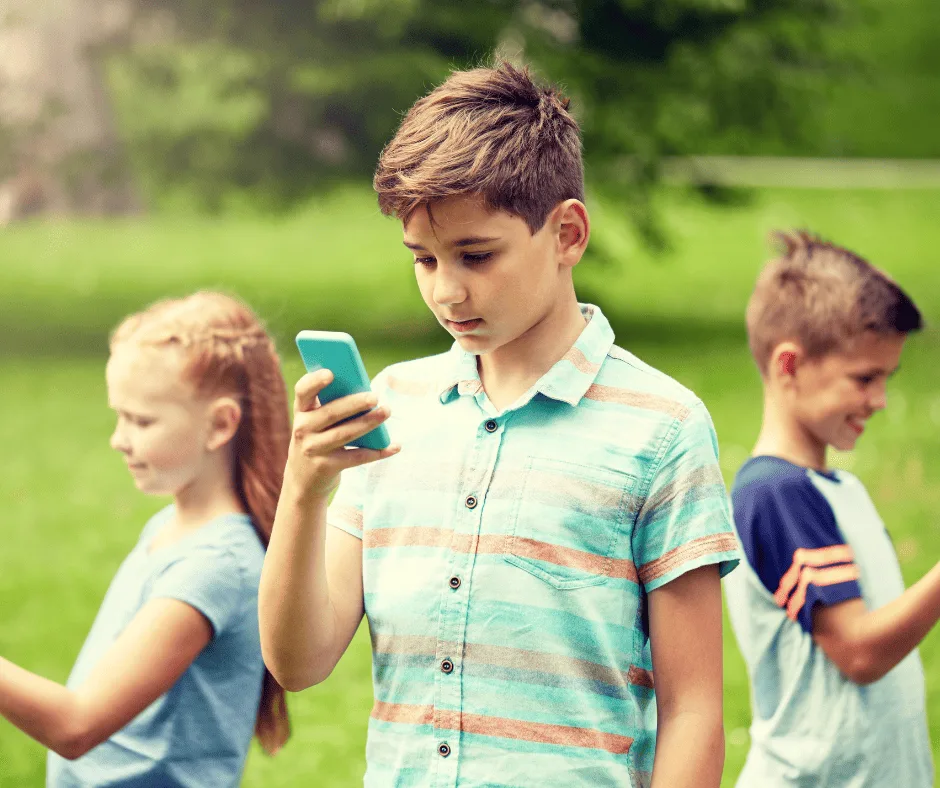 3) Evaluate Your Current Life Situation
The sanity of your family is something that only you can judge.
Are you overwhelmed by stressful life events? Are you trying to fumble through work from home while watching your kids? Has it suddenly become your responsibility to somehow home-school multiple children?
I am one of those mothers who get washed over by a wave of mom guilt when I let my kids overuse their technology devices. With that said, life has been a little overwhelming recently for me. Allowing my children to use their screens gives me the needed time each morning to get my job done and get my life in order.
Your screen time balance and limits may change day-to-day, and that's okay!
Screen Time Balance and Rules
Now that you have figured out the best screen time limits for your family, it is time to give your kids the tools to limit screen time on their own.
This is actually very simple! Your child just needs to establish "Screen time rules" to help them set limits in life.
These rules should include three things:
Things they should do BEFORE using screen time
TIME of the day that they can use screen time
Set LIMITS for when to end their screen time session
Here is an example of ours (also included below is a blank version for you to print and fill out):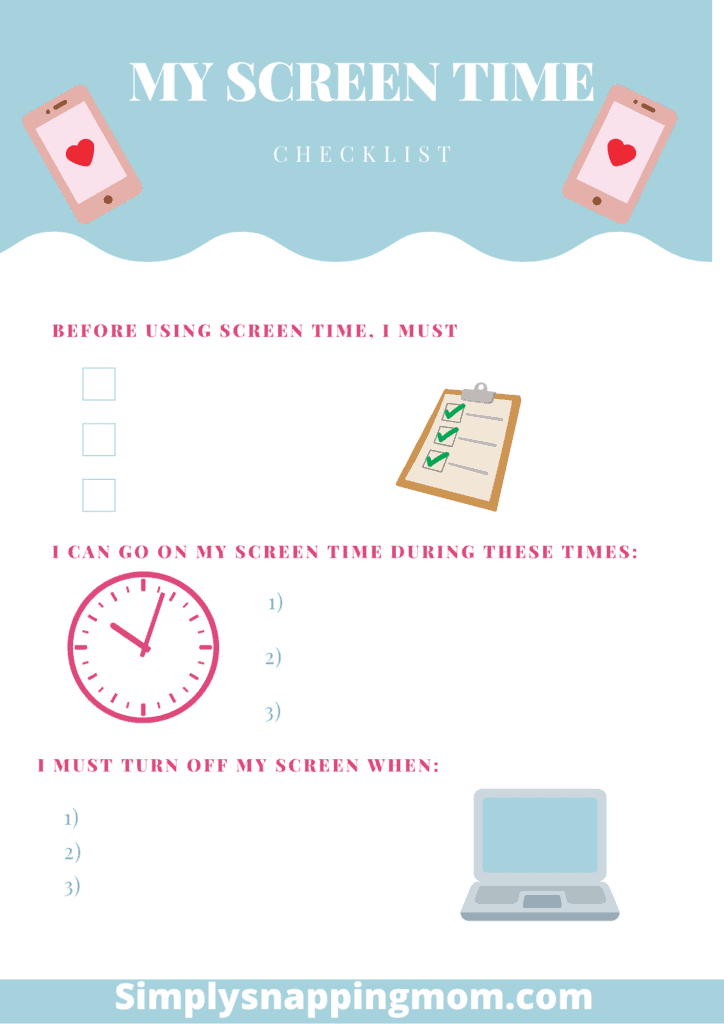 Also read: Social Media Contract for Teens and Kids
Final Thoughts on Screen Time Balance for Kids
When you are trying to find the right screen time limits for your family, consider expert guidelines, your family dynamic, and your current life situation. When you include your children in the process, you can give them the tools to limit their own screen time.
Do not consider the opinions from the judgemental-mom down the street, the junk you read on Facebook, or your pushy aunt.
If you do want to limit your family's screen time try one of these two methods:
If you found this helpful share it and follow us on Facebook for more realistic parenting tips.