These manifestation journal prompts will help guide your journal entry in a powerful way. Improve your mental health, quiet negative thoughts, and set up your future self for success and positive energy.
In my true-type-A-personality fashion, I set myself up for failure.
I took on way too much as a working mom with a few side businesses. My goals seemed to float just out of reach without having a plan.
It was probably a combination of my expectation of perfection mixed with my overstimulated mind that caused me to feel lost.
This landed me in a state of anxiety – with a mental dependency on a nighty glass of "wind down" wine when the kids were in bed.
This was when my sister introduced me to manifestation journaling and all the good things that journaling prompts can do for anyone who needs an extra boost to be their best self.
Related: The Best Journal Prompts for Anxiety Relief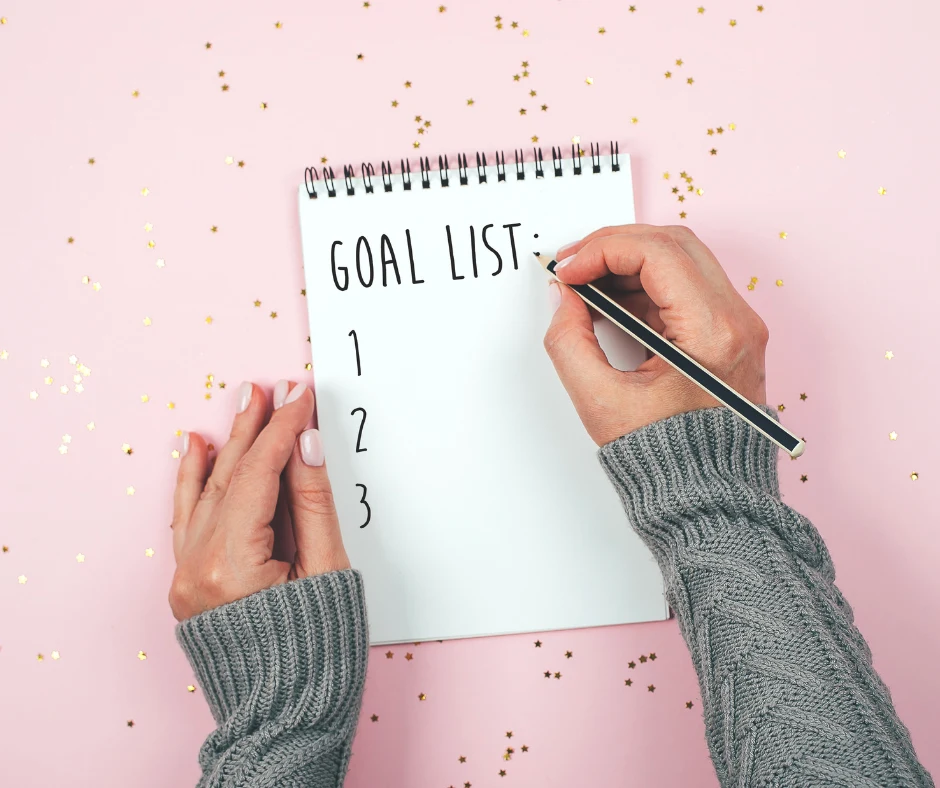 Did you know girls' confidence plummets starting at age 8? Start with these girls' confidence quotes to inspire them.
What is Manifestation Journaling?
A manifestation journal is a powerful tool that guides you to manifest your dreams into reality.
It's that simple!
It is a safe space to write down random thoughts, hopes and dreams, and goals big and small.
Manifestation journaling, uses the law of attraction to utilize your positive energy to attract things we want into our lives.
The law of attraction is a simple philosophy suggesting that optimistic thoughts bring positive results into a person's life, while negative thoughts bring poor outcomes.
There are many proven benefits to journaling. Several studies have shown that journaling can reduce depression symptoms. In fact, A 2006 study by Stice, Burton, Bearman, & Rohde demonstrated that writing in a journal can be as effective as cognitive-behavioral therapy.
It has also been shown to improve physical health and immune function (yes, you heard that right).
These law of attraction journal prompts are a great way to sort out all the little things in your life and take small steps to reach your full potential.
Click here if you are interested in Bullet Journals and Inspirational Quotes.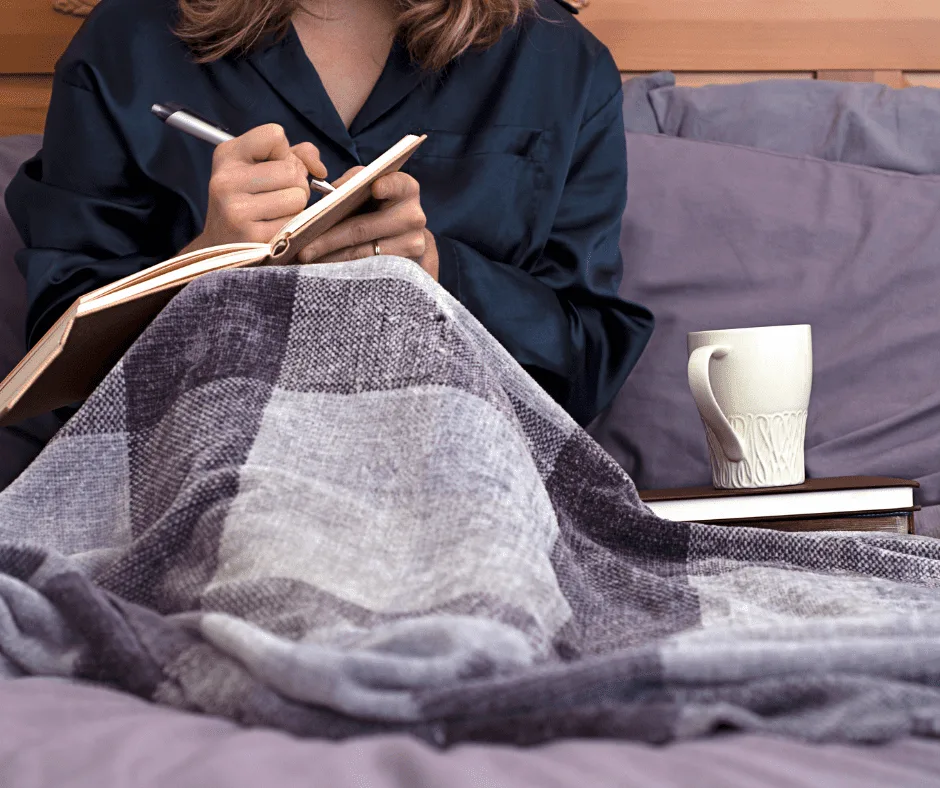 Learn the benefits of visualization meditation here.
Manifestation Journaling Prompts
Whether you are new to the journaling practice or experienced, using prompts are a great way to guide your thought process.
These prompts are great for kids, teens, and adults alike.
The first step is to get a blank page or printed prompt worksheet (I like to do these at the end of the day).
Next, simply let your thoughts flow. The most important thing to remember is that there are no set rules or right or wrong answers.
Looking for quotes and tips to boost confidence in girls? Check out these girls' confidence quotes.
These prompts are a powerful manifestation tool to help you look at all areas of your life and be a better version of you. Without further ado, here are the prompts:
Prompts on Living up to your Full Potential
These prompts are about living your best life:
What are you the happiest doing?
What does your soul crave?
Describe your ideal day (in detail, what do you feel, smell, hear).
Who is your highest self?
What positive action can you take to develop new healthy habits?
Check out more Self Love Journal Prompts here.
Prompts on Mind and Body-positive affirmations
These prompts are positive affirmations to inspire self-love:
What are you most proud of yourself for?
List your 3 best personality traits
What do you appreciate about your body?
Today I want to be:
Related: 25 Inspirational Friday Morning Quotes to Kickstart your weekend
Prompts on Your Limiting Beliefs
These manifestation journal prompts are to determine what is holding you back:
What is something you want to achieve, but you haven't been able to?
What is stopping you?
List the excuses that are holding you back.
What steps can you take to get around those obstacles?
List the steps you can take to achieve your goal by next year:
What old beliefs would you like to abolish?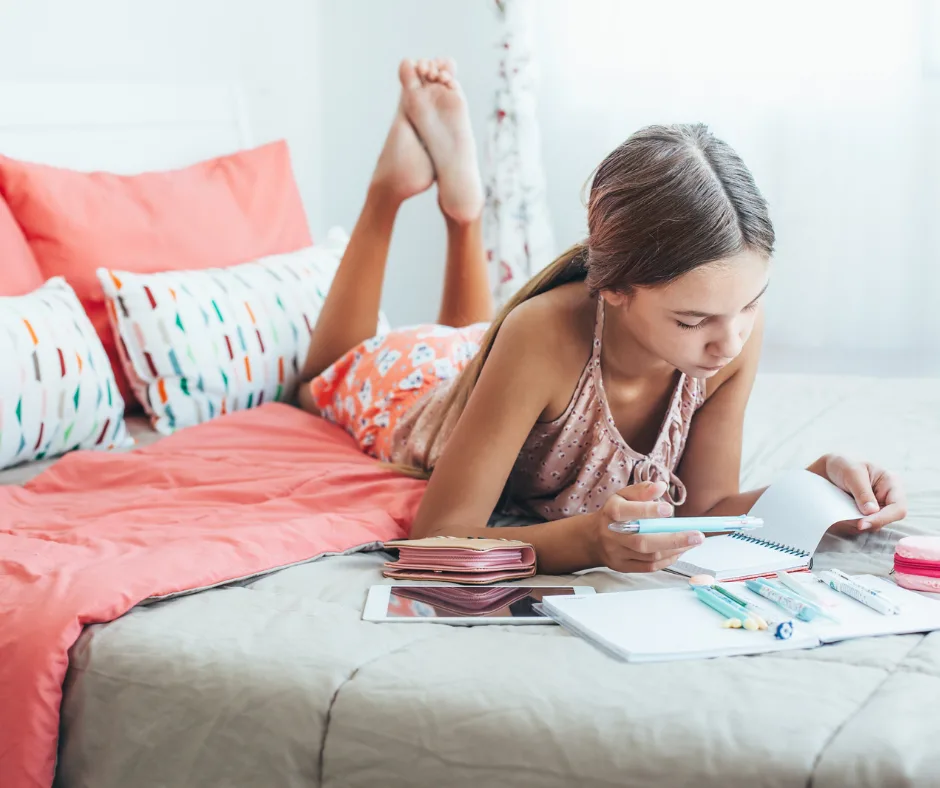 You may also like: The secret to calm parenting vs reactive parenting.
Prompts on Daily Intentions
These prompts are great to do on a daily basis:
How will I stay calm today if things don't go the way I hoped?
Today, I will be grateful for these three things:
How can I reward myself for doing my best?
If I feel that I am becoming overwhelmed, what will I do to relax?
If I do this one thing today, I will be proud of myself:
Prompts on Goals
What does your dream life look like? Write these out in present tense (ex: I am a writer for a newspaper)
Describe your dream job:
Describe your dream vacation:
Draw or describe your dream car and home:
What is your ideal lifestyle?
List the qualities of your ideal partner or the kind of relationship you want to have with the people you love:
Prompts for a Dream Journal
These prompts are to document your dream journals and understand what your subconscious mind is going through:
Keep a dream log:
What was the theme of the dream?
How did you feel throughout the dream?
Do these feelings relate to how you feel when you are awake?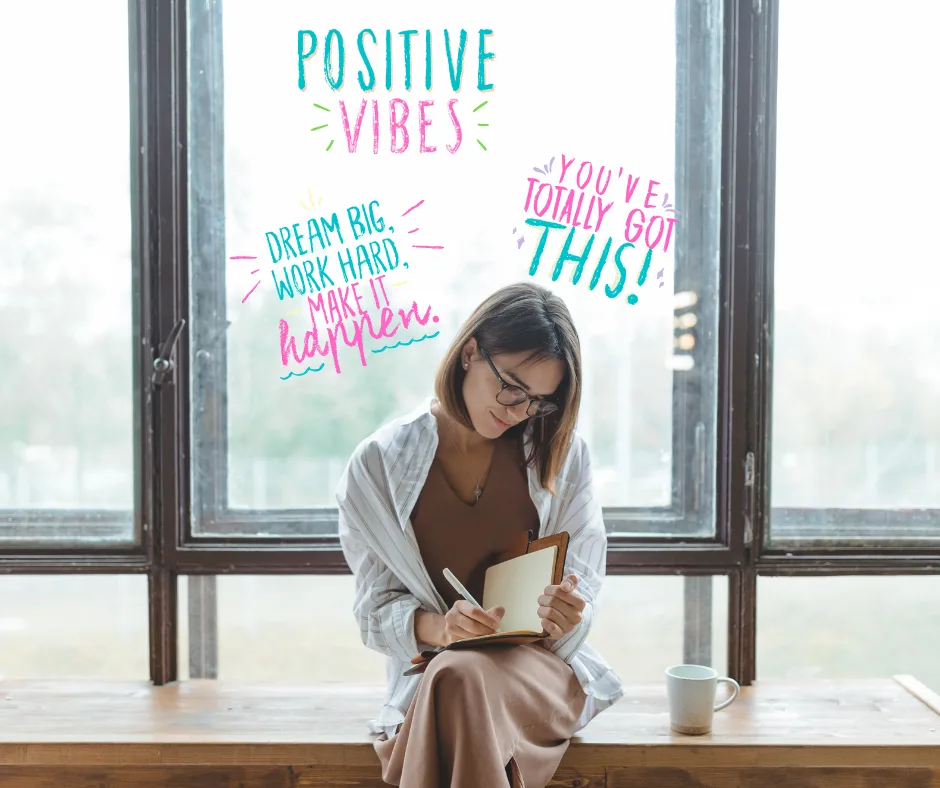 Raising a stressed or overwhelmed teen? Follow this advice to battle a feeling of insecurity and anxiety in your teenager.
Final Thoughts on Manifestation Journal Prompts
The manifestation journey is an effective way to learn new things about yourself, kick start some good vibes, and learn how to focus on the present moment.
When I started to this manifestation process, I found inner peace in my daily life.
I wasn't, in fact, failing miserably at everything.
I just needed a little bit of alone time with my thoughts to realize I was actually doing a great job.
Did you find these manifestation journal prompts helpful? For more discussions on building strong family roots, follow us on Facebook.