The Bible is full of wisdom and inspiration for all ages, but these seven quotes and verses are especially relevant for youth. These verses will help your children learn more about their path in life.
For the greater part of my life, I took my religion for granted. I went to church because I had to. I thought my occasional quick prayers paved a guaranteed path to heaven.
However, with recent world events that have woken me up to the evils in the world, I can't ignore this feeling that I am being drawn back to my religious roots.
The strong force lead me to start reading the bible again, and trying to reflect and live by the laws I read.
I realized how important it is to teach my children about God – BUT I knew I needed to introduce it in a way that didn't feel like homework to them.
That is when I decided to start with these 7 bible quotes and verses to inspire them to want to learn more.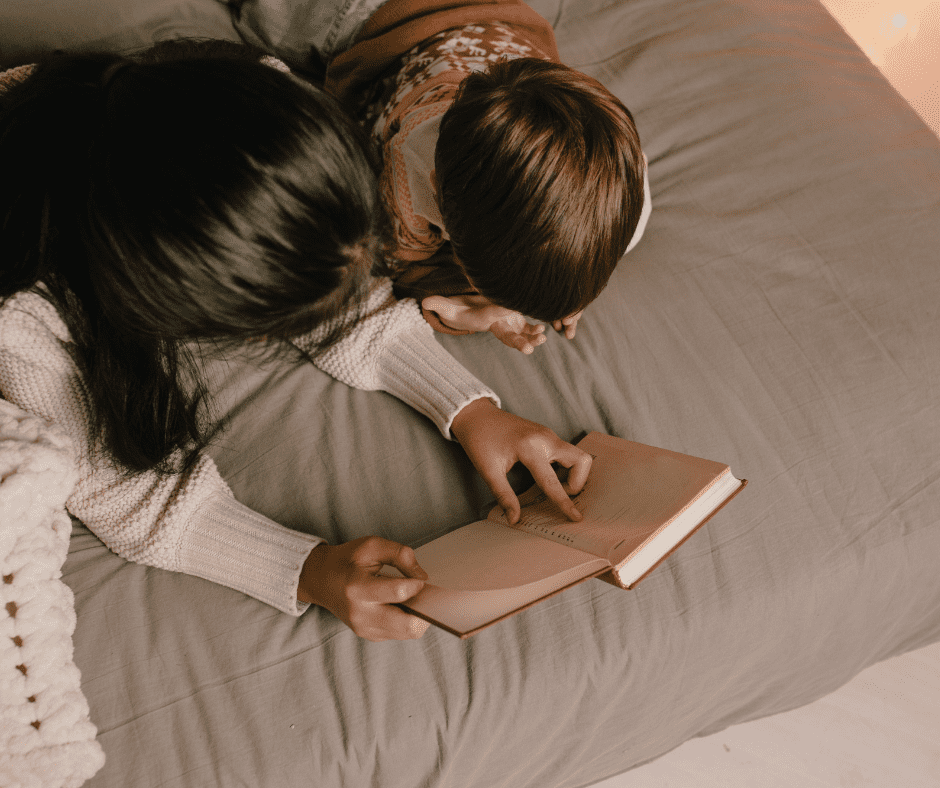 Also read: Bible Verses on Parenting
7 Bible Quotes for Youth That Teach Them About the Bible
The Bible is a source of guidance and inspiration for people of all ages, but there are certain quotes and verses that are particularly relevant for youth.
These passages offer wisdom and encouragement for navigating the challenges of adolescence and young adulthood.
As parents, if we want our children to get excited about learning the Bible, we have to make it relatable and helpful. Yes, we can make it "cool"!
Here are seven Bible quotes that can inspire and uplift young people and children.
"Don't let anyone look down on you because you are young, but set an example for the believers in speech, in conduct, in love, in faith and in purity." – 1 Timothy 4:12
This verse reminds young people that they have the ability to make a positive impact in the world, regardless of their age.
It encourages them to set an example for others through their words, actions, and relationships. By living a life of love, faith, and purity, young people can inspire those around them and make a difference in their communities.
Also read: How to Teach Spirituality to Kids
"Trust in the Lord with all your heart and lean not on your own understanding; in all your ways submit to him, and he will make your paths straight." – Proverbs 3:5-6
This verse from Proverbs reminds young people to trust in God and seek His guidance in all aspects of their lives. It encourages them to let go of their own understanding and submit to God's plan for their lives.
By trusting in God and following His path, young people can find direction and purpose in their lives.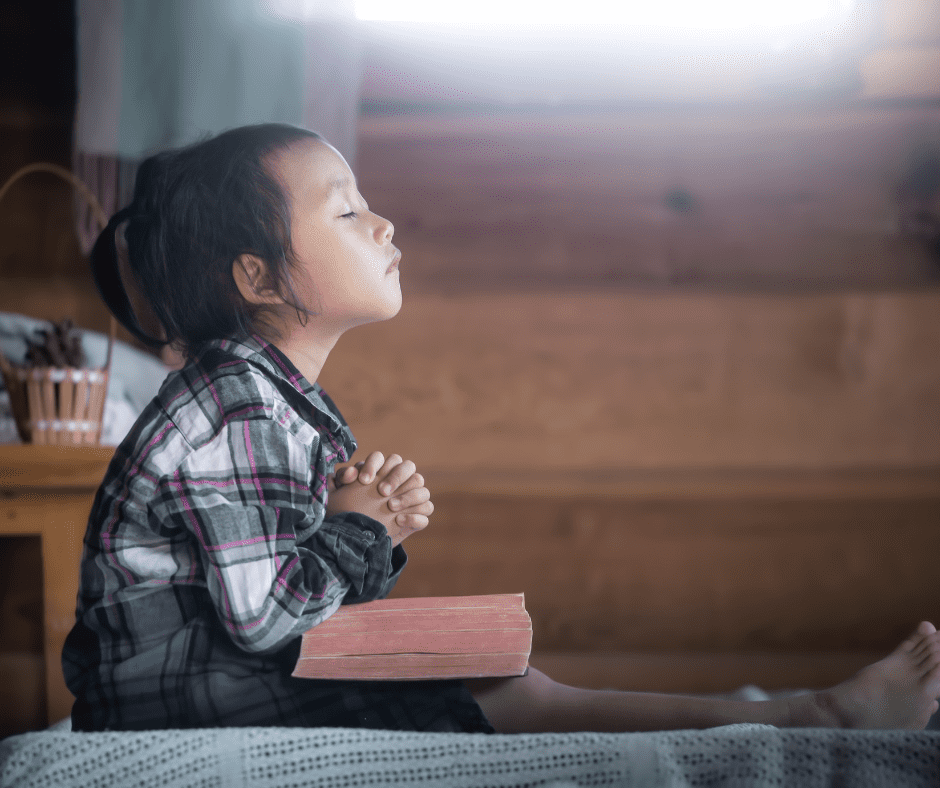 "For God has not given us a spirit of fear, but of power and of love and of a sound mind." – 2 Timothy 1:7
This verse from 2 Timothy is a powerful reminder that fear is not from God. Instead, God has given us the power to overcome fear, the ability to love others, and a sound mind to make wise decisions.
For young people who may be facing fears and uncertainties about their future, this verse can provide comfort and strength to trust in God's plan for their lives.
Also check out these Bible Verses for Parents.
"Do not be anxious about anything, but in every situation, by prayer and petition, with thanksgiving, present your requests to God. And the peace of God, which transcends all understanding, will guard your hearts and your minds in Christ Jesus." – Philippians 4:6-7
This powerful verse from Philippians reminds us to turn to God in times of anxiety and worry. As youth face the stresses of school, relationships, and the future, they can find comfort in knowing that they can bring their concerns to God through prayer.
By doing so, they can experience a peace that surpasses all understanding, guarding their hearts and minds in Christ Jesus.
You May Also Like: How to Break the Cycle of Bad Parenting
"But the fruit of the Spirit is love, joy, peace, forbearance, kindness, goodness, faithfulness, gentleness and self-control. Against such things there is no law." – Galatians 5:22-23
This verse from Galatians reminds us of the qualities that come from living a life guided by the Holy Spirit. As youth navigate the challenges of growing up and making decisions, they can strive to cultivate these fruits in their own lives.
Love, joy, peace, forbearance, kindness, goodness, faithfulness, gentleness, and self-control are all qualities that can help them build strong relationships, make wise choices, and live a fulfilling life.
"For you created my inmost being; you knit me together in my mother's womb. I praise you because I am fearfully and wonderfully made; your works are wonderful, I know that full well." — Psalm 139:13-14
Childhood and adolescent years can be a confusing time. It is common for youth to feel like they don't always belong or something is wrong with them.
This bible quote for youth speaks to the fact that God made you just the way you are. God doesn't make mistakes.
Related: How to Project Positive Energy onto Your Kids
"For the entire law is fulfilled in keeping this one command: Love your neighbor as yourself" – Galatians 5:14
The bible is a huge book! It can be really overwhelming trying to understand it all.
Luckily, this verse specifically tells us that if we remember ONE thing from the bible, it should be this: to love your neighbor as yourself. If you live this law, all else will fall into play.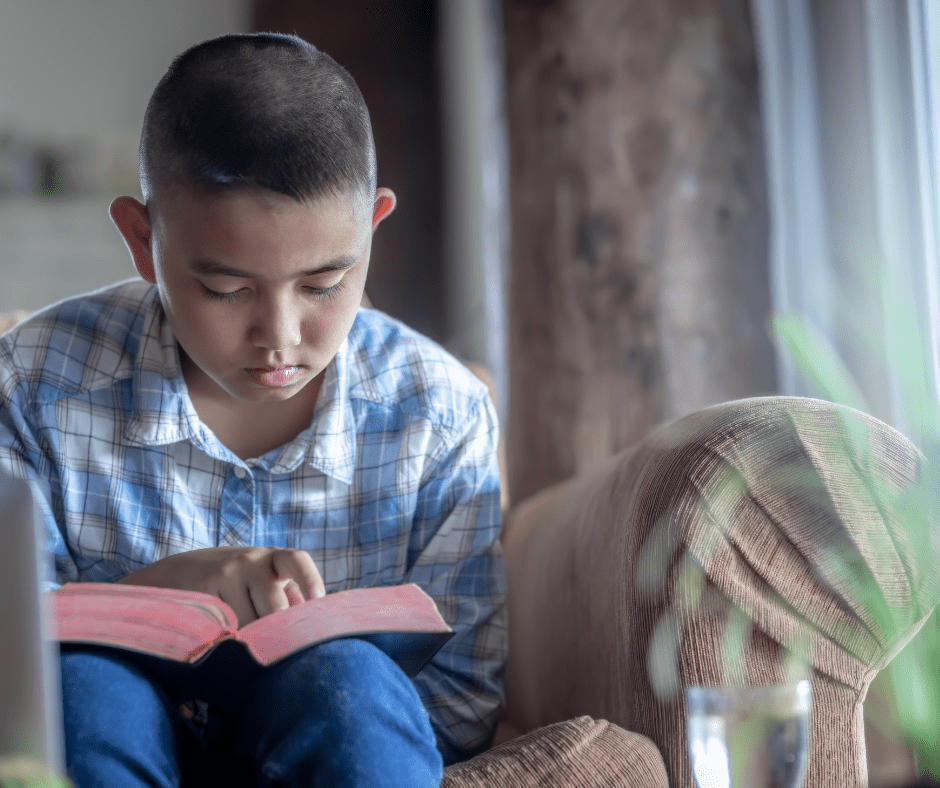 Final Thoughts on Bible Quotes for Youth
The Bible is full of inspiring advice for children and teens, but if it doesn't feel "relatable" or interesting, the youth may not be driven to learn from it.
These 7 verses and bible quotes will surely help your child understand all the amazing things the Bible has to offer and how to be an amazing person.
For more tips on raising kids who are healthy at home and strong in the world, follow us on Facebook.
Also check out How to Raise Kids who are Critical Thinkers.