Have you ever considered consulting the bible for verses on parenting? The Bible is a timeless source of wisdom, offering guidance on the right thing to do and inspiration to parents who want to raise their children in the light of God's word.
Some people get squirmy and uncomfortable when someone brings up the bible, the word of god, or Jesus.
But did you know there are parables and verses to walk you through all aspects of life and almost any circumstance that comes your way. This includes possibly one of the most challenging seasons of life: parenting.
The bible is actually a beautiful resource for parents raising all ages children.
As parents, we all want to raise our children to be the best versions of themselves. We want to pass on our values, beliefs, and morals to them so that they can lead happy and fulfilling lives. But parenting is not an easy job, and sometimes we may feel lost and unsure about what to do.
Also Read: 5 Lessons to Teach Kids About Jesus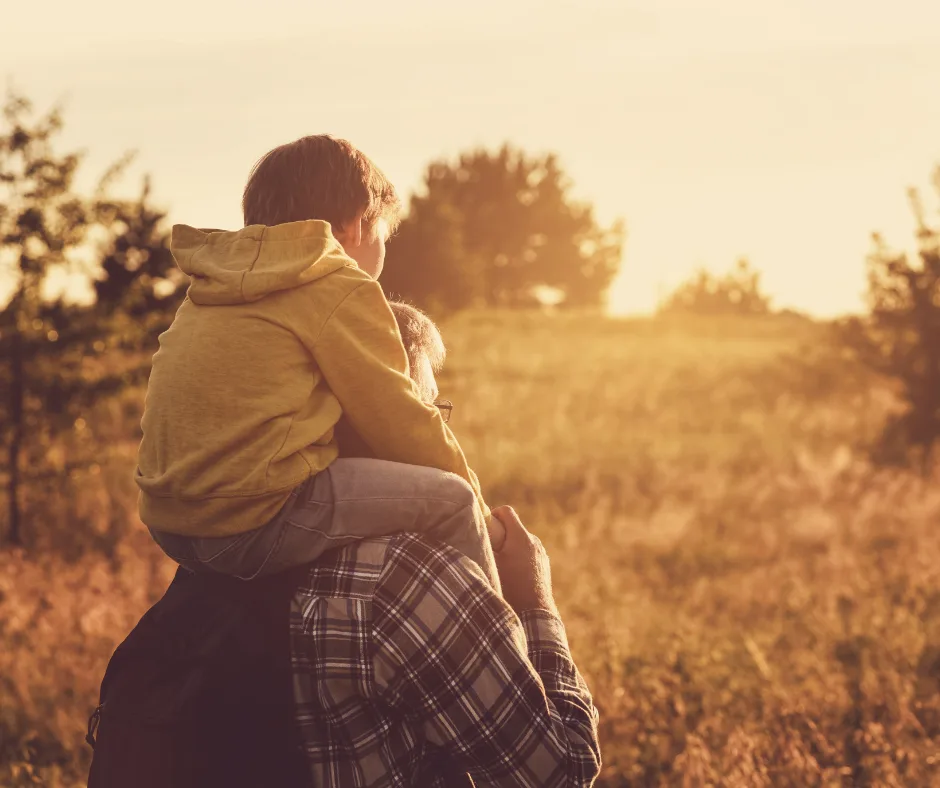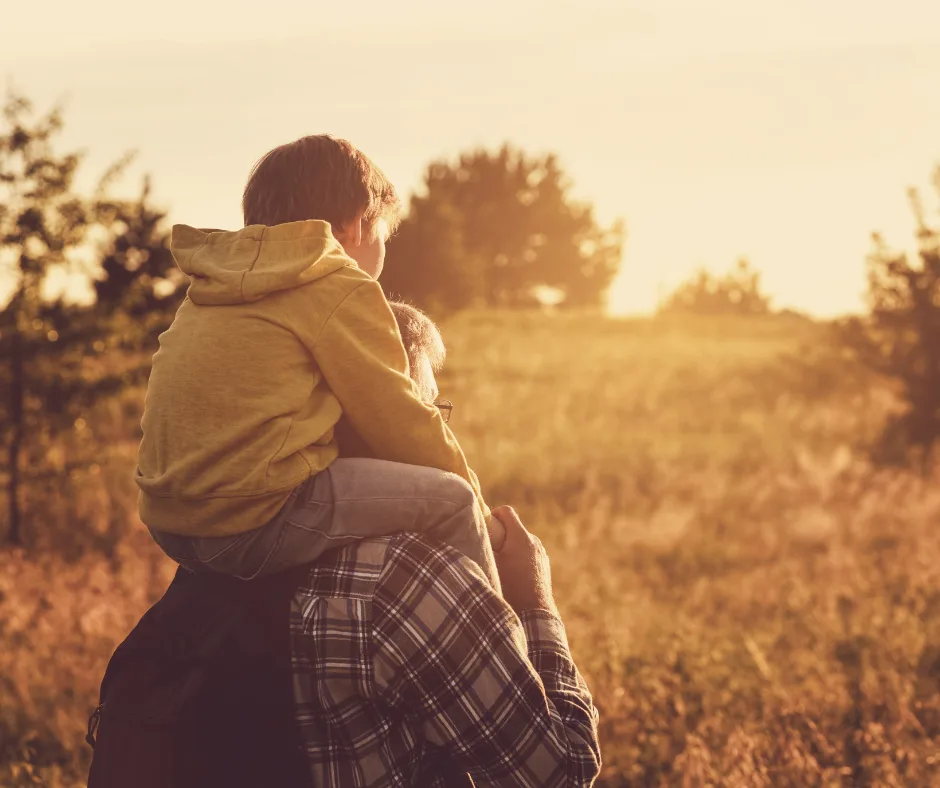 Click here for inspirational daily bible verses.
Bible Verses that Guide Parents
Let's explore some of the top verses from the Bible that provide valuable parenting guidance. These verses cover a wide range of topics, from discipline and respect to love and forgiveness.
So, whether you're a new parent or a seasoned one, read on to discover some powerful insights that can help you become the best parent you can be – starting with these bible verses on parenting:
Verses on Love and Patience
Love is the foundation of a healthy and happy family. When we love our children, we are providing them with a sense of security, support, and acceptance. This will help them develop into confident and well-adjusted adults who are capable of achieving their dreams and making a positive difference in the world.
As parents, it's important to show our children love in everything we do. We can do this by spending time with them, listening to them, and showing them affection and appreciation. By doing so, we can create a strong and loving family that will endure for generations to come.
Love is patient, love is kind. It does not envy, it does not boast, it is not proud. It does not dishonor others, it is not self-seeking, it is not easily angered, it keeps no record of wrongs. Love does not delight in evil but rejoices with the truth. It always protects, always trusts, always hopes, always perseveres – 1 Corinthians 13:4-7
Whoever is slow to anger has great understanding, but he who has a hasty temper exalts folly. – Proverbs 14:29
Therefore, as God's chosen people, holy and dearly loved, clothe yourselves with compassion, kindness, humility, gentleness and patience. – Colossians 3:12
The end of something is better than its beginning. Patience is better than pride.- Ecclesiastes 7:8
Related: How to Project Positive Energy onto Your Kids
Verses on Faith
One of the most important things we can do as parents is teach our children to live their lives by faith, not by what they see. In doing so, we can show them how to have faith in God to care for all of their needs. We model this for them by having faith in God, even when things may not seem positive at the time.
These commandments that I give you today are to be on your hearts. Impress them on your children. Talk about them when you sit at home and when you walk along the road, when you lie down and when you get up. Tie them as symbols on your hands and bind them on your foreheads. Write them on the door frames of your houses and your gates. – Deuteronomy 6:6-9
For we live by faith, not by sight. – 2 Corinthians 5:7
Jesus said to him, 'If you can believe? All things are possible for one who believes." – Mark 9:23
Looking for name inspiration for your daughter? Check out these Girl Bible Names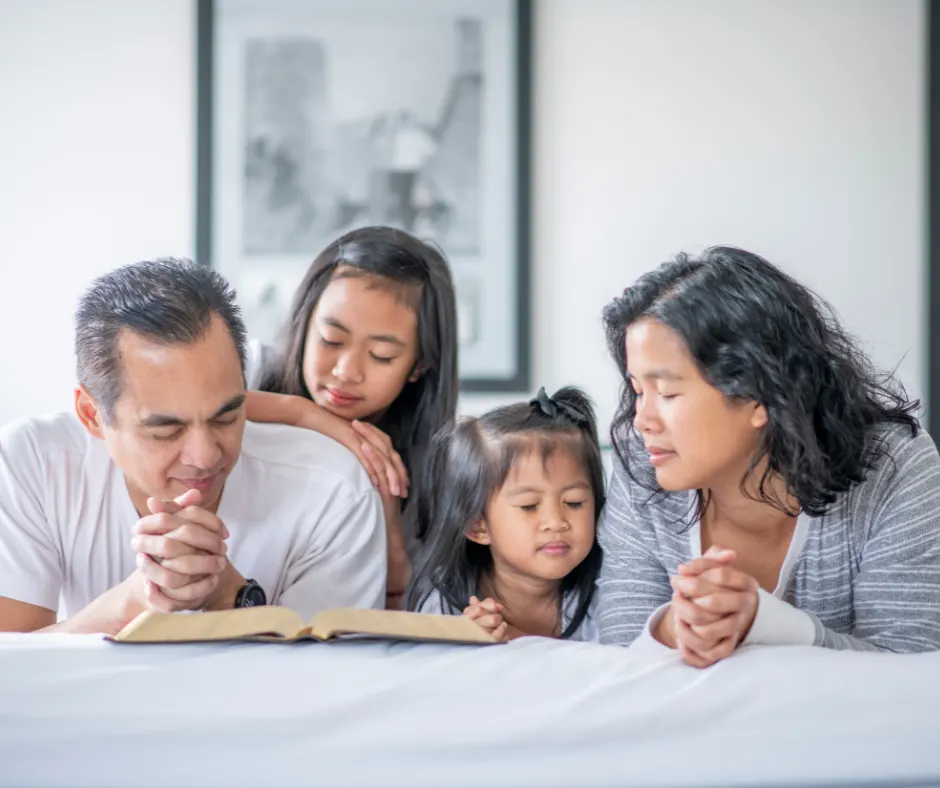 Related: How to Avoid Raising a Narcissist
Verses on Discipline and Forgiveness
Part of being in a family often means that little squabbles and arguments happen. Both children and adults can remember this verse when we feel the need to argue with one another. For parents, this verse reminds us that we can hold our tongues and be kind and compassionate to our children (and our spouses!). We should strive to always speak kindly, no matter what the other person is doing. Children can remember this scripture passage and learn to forgive others, since God has forgiven them.
Be kind and compassionate to one another, forgiving each other, just as in Christ God forgave you. -Ephesians 4:32
Do to others as you would have them do to you. Luke 6:31
Children, obey your parents in the Lord, for this is right. "Honor your father and mother"—which is the first commandment with a promise—"so that it may go well with you and that you may enjoy long life on the earth. – Ephesians 6:1-3
You may also enjoy: Top signs of Anger Issues in Teens
Verses on Guidance
Just as God is a shepherd to us, we should act as shepherds to our children. We should watch over them to make sure they are not harmed. We should be examples to them in our eagerness to serve each other, and we should refrain from holding it over their heads that we are in charge, as that will only hurt them.
Be shepherds of God's flock that is under your care, watching over them—not because you must, but because you are willing, as God wants you to be; not pursuing dishonest gain, but eager to serve; not lording it over those entrusted to you, but being examples to the flock. – 1 Peter 5:2-3
Start children off in the way they should go, and even when they are old they will not turn from it. -Proverbs 22:6
If you find these bible verses on parenting helpful, check out these Bible Quotes for Youth.
Verses on Stress and Anxiety
We can model for our children what it is like to trust God in all things. Children look up to us to see how we handle hardships. If we are disciplined in praying to God about our hardships and show children the peace that comes from that, they will begin to naturally do it themselves, as well.
Do not be anxious about anything, but in every situation, by prayer and petition, with thanksgiving, present your requests to God. And the peace of God, which transcends all understanding, will guard your hearts and minds in Christ Jesus. – Philippians 4:6-7
The LORD is on my side; I will not fear. What can man do to me? – Psalm 118:6
Therefore do not worry about tomorrow, for tomorrow will worry about itself. Each day has enough trouble of its own. – Matthew 6:34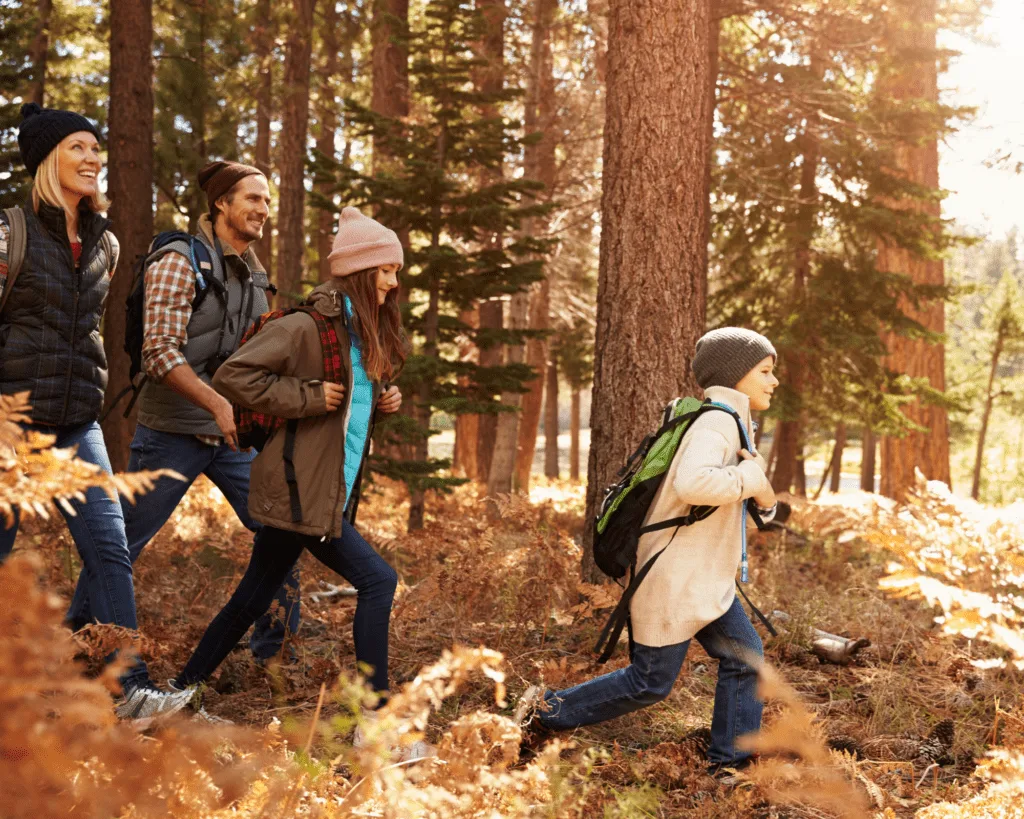 Final Thoughts on Bible Verses on Parenting
Parenting is not an easy job, but with the guidance of the Bible, we can become the best parents we can be. The verses we have explored in this article cover a wide range of topics, from discipline and respect to love and forgiveness.
By incorporating these biblical principles into our parenting, we can help our children grow up to be responsible, caring, and virtuous adults.
As parents, we have a responsibility to guide our children and provide them with a strong foundation of values and principles that will stay with them for a lifetime.
For more tips on raising kids who are healthy at home and strong in the world, follow us on Facebook.