Our recent party was the talk of the town. It wasn't because of the holiday-themed cocktails (like the "Santa Claus-Mopolitan" – which is both delicious and hilarious) or the 6 different dips I made (ALL containing some sort of cheese – yum!).
Everyone had a blast because last minute I decided to set up a DIY photo booth. When I say "last minute", I literally mean that as people were walking in the door I thought of the idea and threw it together.
Tell me- who doesn't love a photo booth? Let's all agree that photo booths are:
Fun for adults AND children
Great ice breakers
Provide lasting memories (even if you can't remember them! <wink>)
Super easy to set up
Let me help you also earn the "best party" nomination by walking you through the two easy steps to set up a "DIY Photo Booth" in your home!
Step One: Set up the "Booth"
The first step is to get the photo booth set up. Don't be intimidated by the term photo booth, as it is not really a booth. Our "photo booth" was just a corner of my dining room.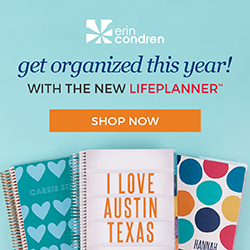 The backdrop is an important part. We taped one of my old photography backdrop to the wall. You can purchase a photography backdrop of your choice, which is really fun! Check out these two or click on the links below to explore for yourself:
OR you can even tape up some fun wrapping paper if you don't have a photography backdrop handy! You can also put out a cute sign to make it more authentic!
Now, you need to set up the camera. You can easily do this with a cellphone, if you choose. You would just need to purchase a cellphone tripod. These usually range from $10-$30. This one is easy to use and has a remote for easy snapping!
I set up my camera on the below tri-pod. I made sure that the frame covered the photo booth area (not too close or crooked). Lastly, I set my camera to a timed setting, so that the picture would take 10 seconds after someone hit the button on my camera. My Nikon has this setting built in. I placed a hand written sign nearby telling everyone just to "press the button, and wait 10 seconds!". Simple set up for a fun project!
Step Two: The Props
This is an even easier step! First, we searched the house for props. I didn't realize until we did this how many strange and goofy things I had lying around my house!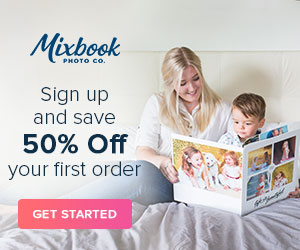 We had a ton of wigs, Minnie/Mickey eyes, silly hats, pieces of Halloween costumes,- even a feather boa! We threw those in a box by the photo booth. Also, from prior parties we had some other fun props as you see below.
Here are some props you can purchase to really add a spark to your photo booth!
I love this set!
Summary
Now you are all set! It takes 5 minutes to set up a DIY photo booth and the fun is lasting! We didn't have a Polaroid, so the next day I sent everyone their "photo booth" pictures and they got a kick out of it!
Check out some of my other posts!
If you found this helpful share it!